Learning at The Good Shepherd Centre
Learning at The Good Shepherd Centre
23 March 2021 (by admin)
We continue to deliver lessons. Get in touch!
We offer English language classes tailored to the needs of the student. Because of pandemic guidelines we currently provide online lessons.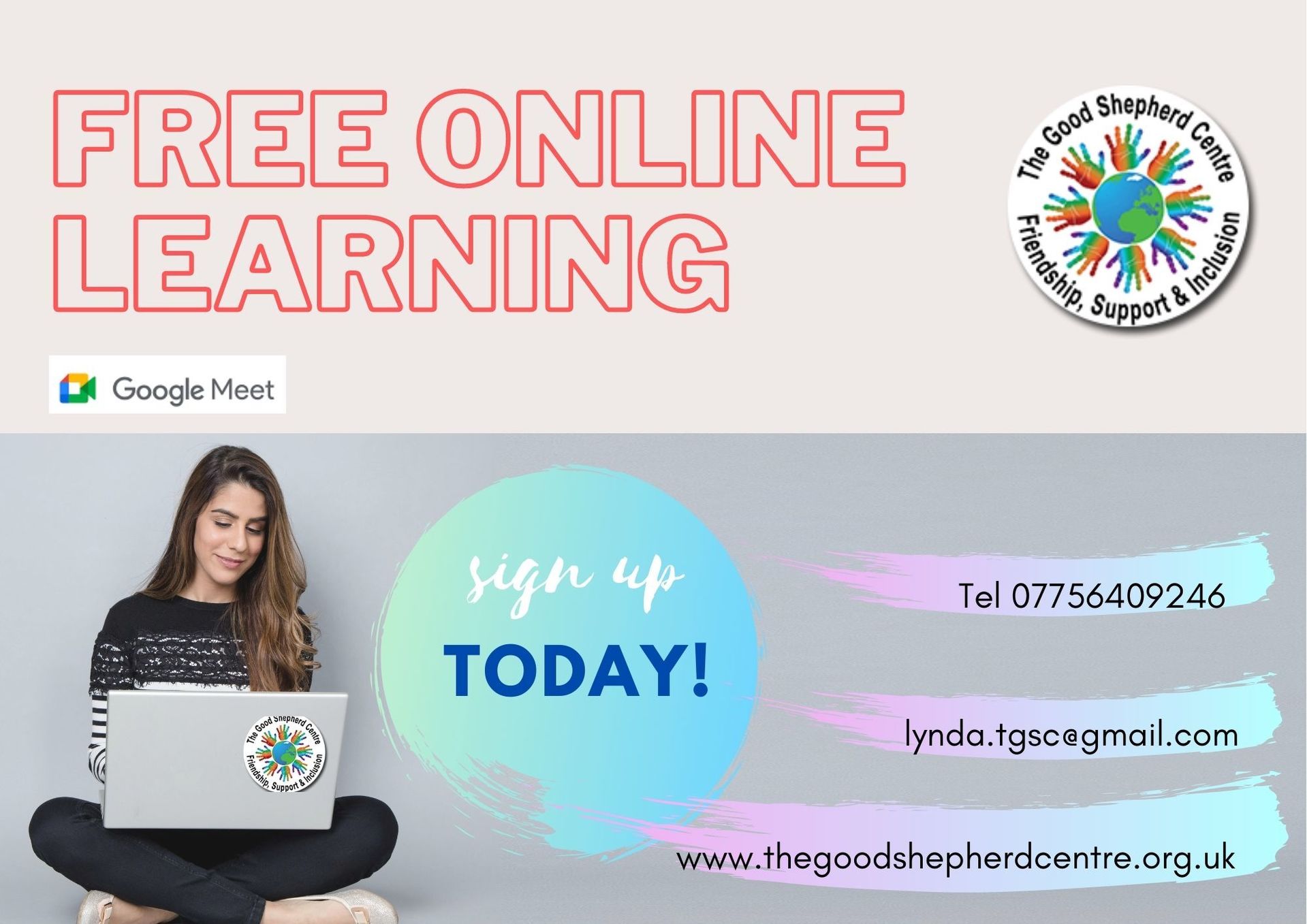 Here is a list of our FREE courses:
English for Maths

Maths

New to English to Advance English classes - ESOL Entry 1, Entry 2, Entry 3, Level 1 Level 2

English Conversation Class - to practise your spoken English in a friendly atmosphere

Job club - help with employability, CV writing, job searching, applying for jobs, volunteering

Conversation Club

Cookery Club

Garden Club

Art Club

Food Hygiene Level 1

Food Hygiene Level 2

African drumming 1 day or 6 weeks course

Digital skills, Maths & English - 1-day course

Computer classes

& many more
We have some spaces available so please get in touch and register for online classes now.
If you prefer face to face learning, then a majority of the classes will start at the Centre in a few weeks time.
There is a minimum number of students required for some of our classes. Therefore, it is a good time to let us know if you are interested and want to attend once we re-commence classes at The Good Shepherd Centre.
Please share this with your friends and family!

Register your interest: lynda.tgsc@gmail.com

Join us Wednesdays between 11 am – 12 am through Google Meet
Share this: