Cycle for Szymon - NC 500 Challenge Diary
Cycle for Szymon - NC 500 Challenge Diary
22 May 2021 (by admin)
Daily updates from Michal's attempt to complete NC 500 route and raise funds for The Down Syndrome Training and Support Centre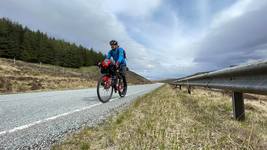 Michal is cycling the grueling Great North 500 Route on the North Coast of Scotland. This is a very tough challenge, but Michal believes that with your support the miles will fly by. He is carrying his food, tent, and essentials with him.
GETTING THERE
Saturday 22nd May
7:00 am - Setting off from Skipton Train Station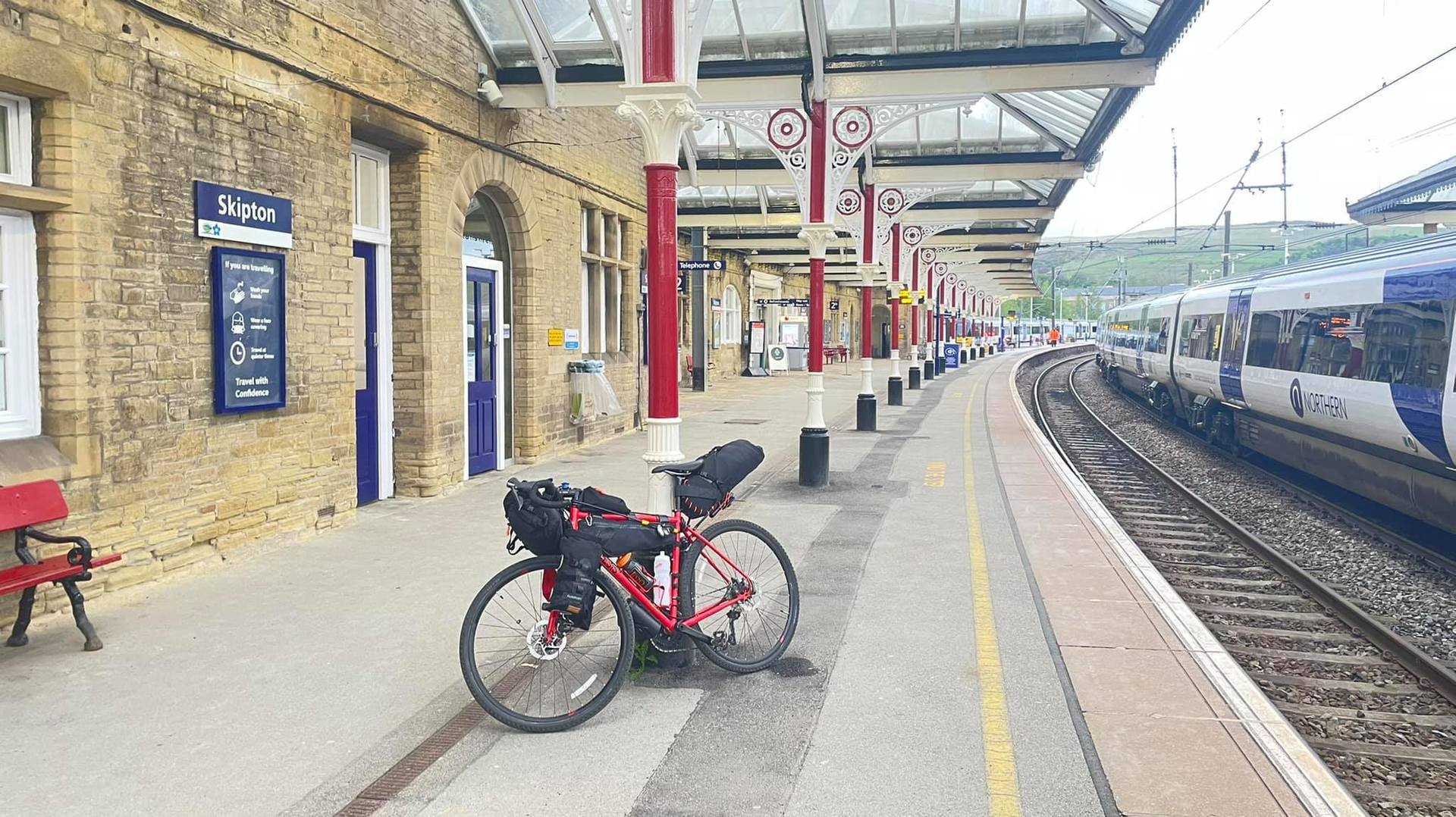 9:26 am - Arrived in Carlie, Cumbria.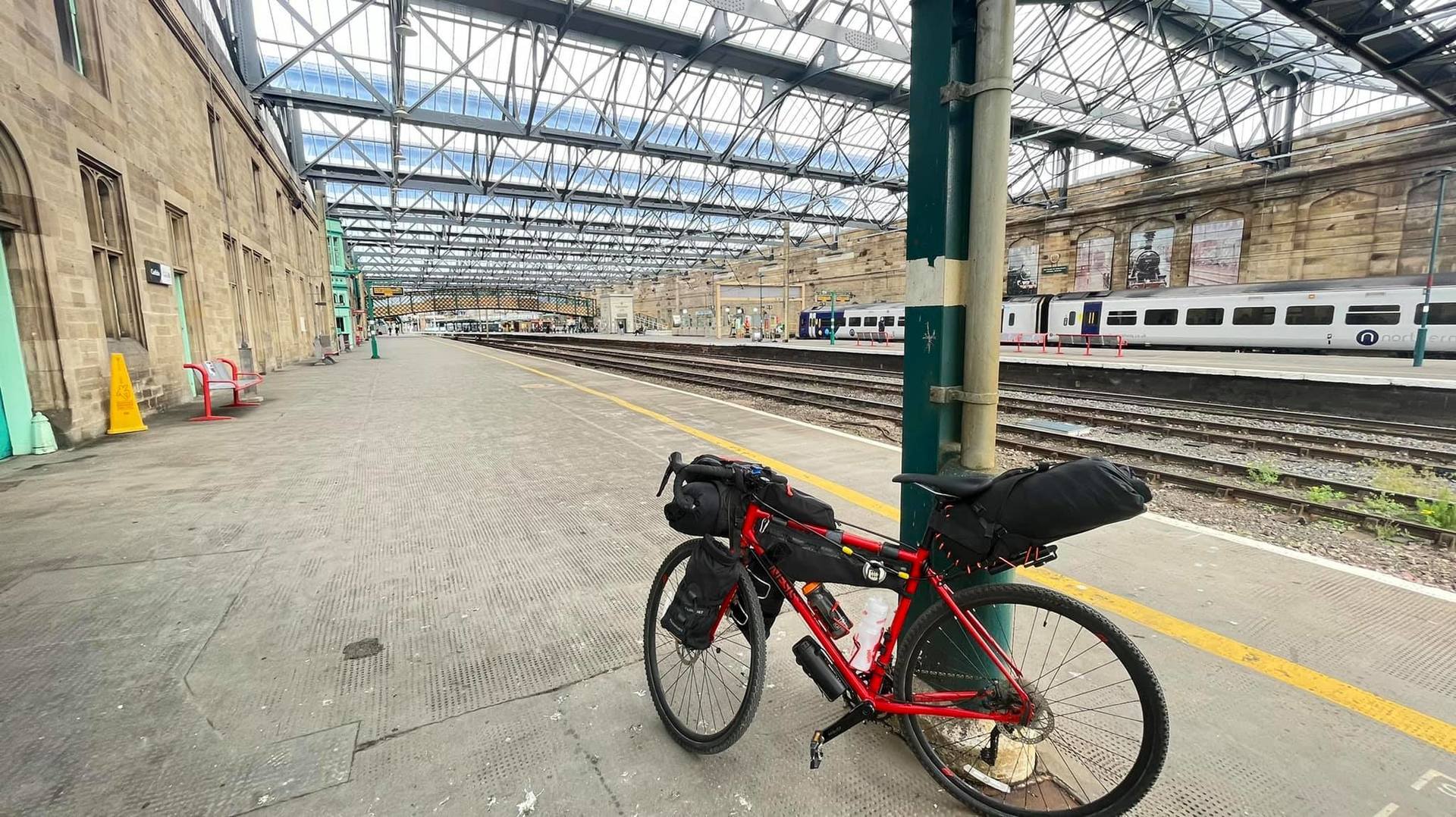 11:51 am - Arrived in Glasgow - Queen Street Railway Station
DAY 1
Sunday 23rd May 2021
08:16 am - Inverness - Michal started his challenge.
Here are some beautiful photographs from his first day.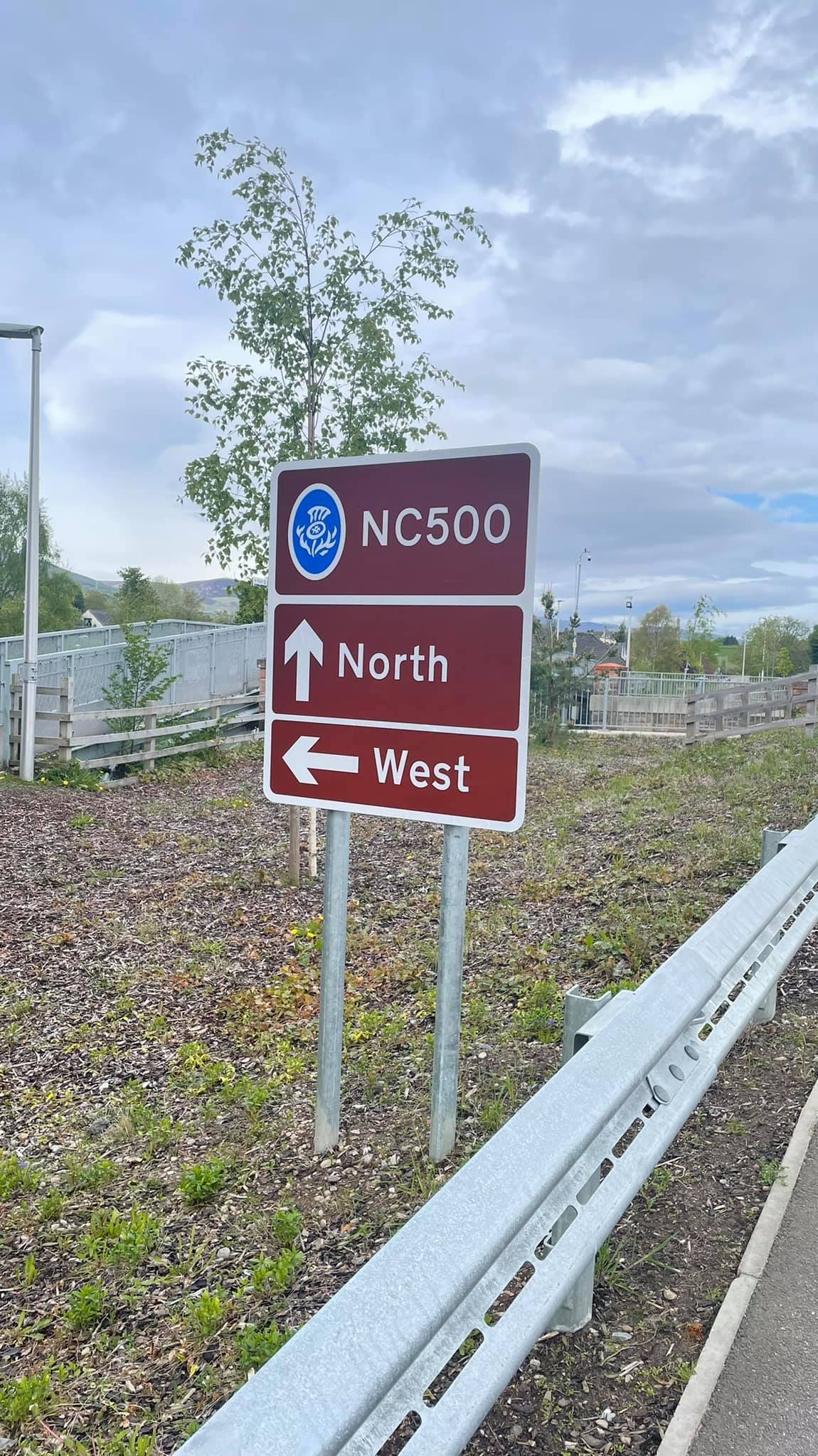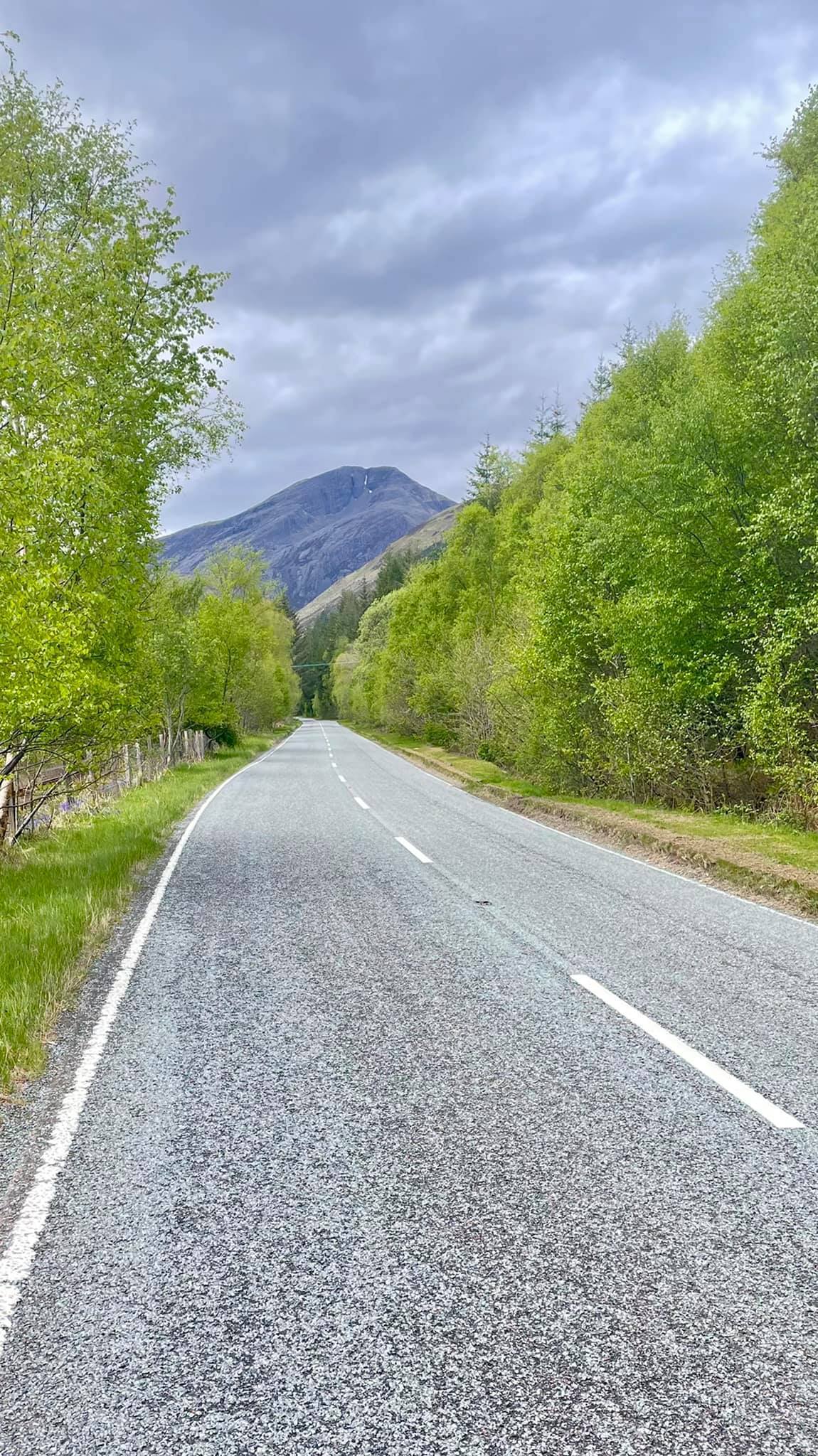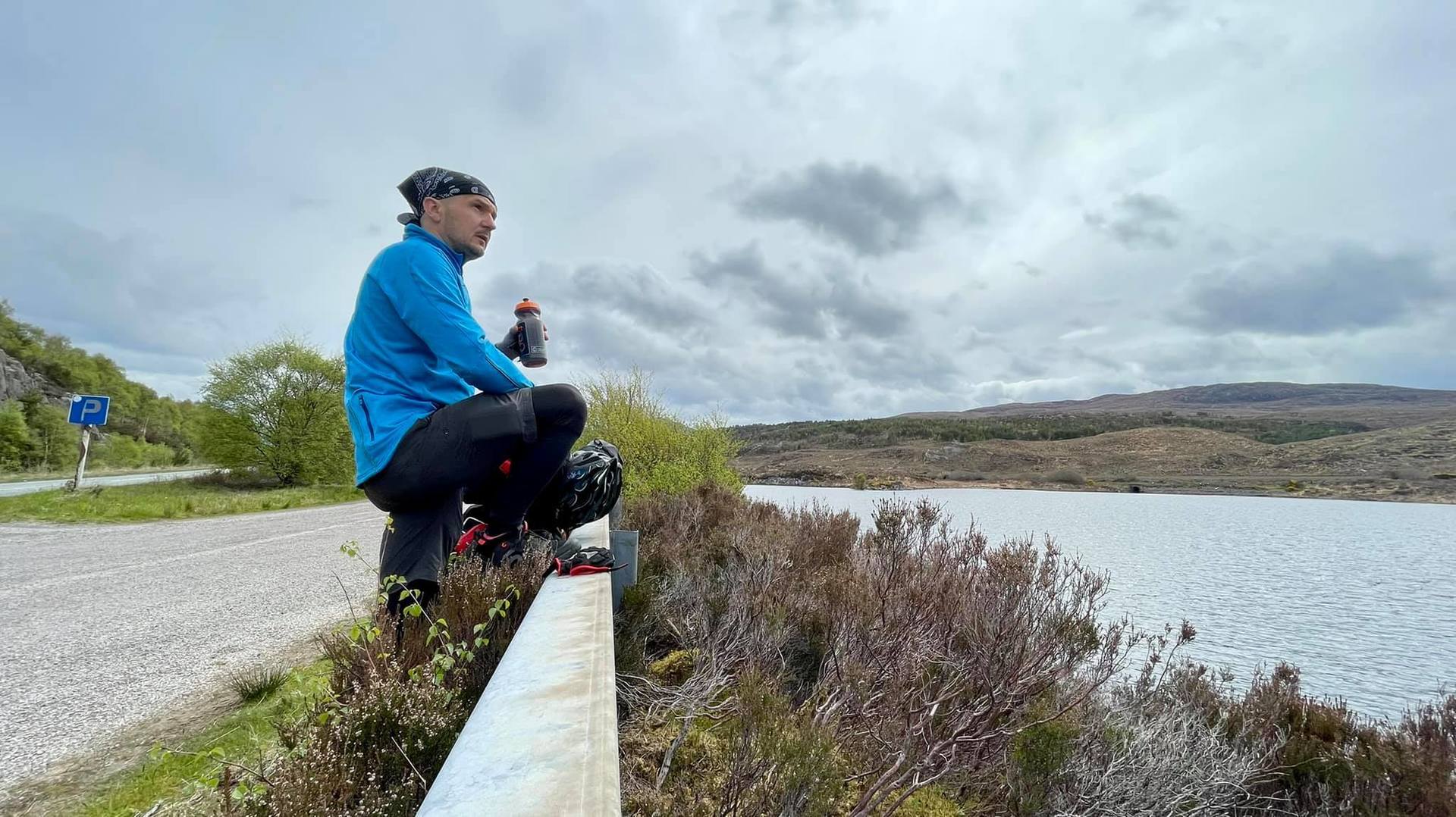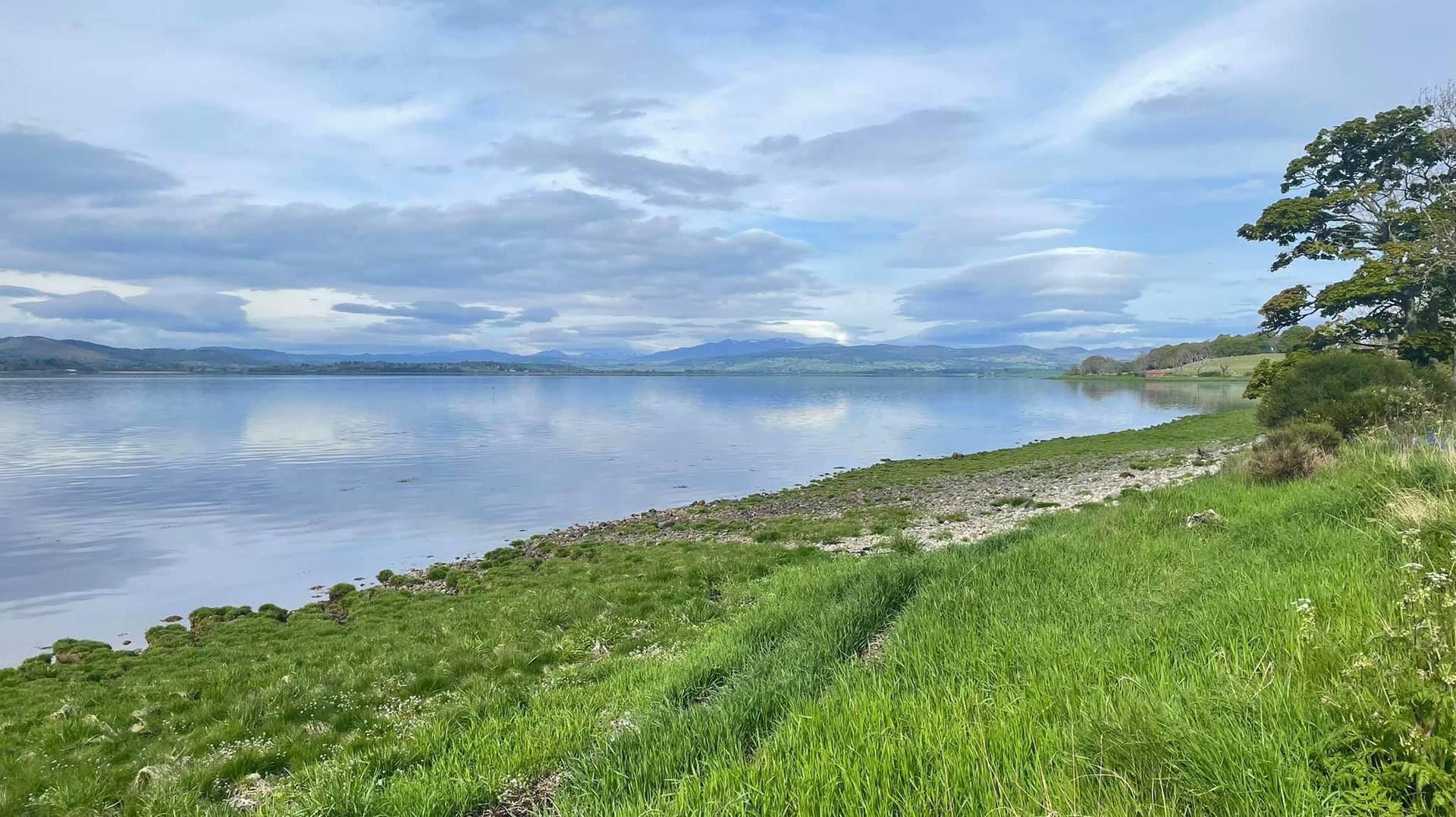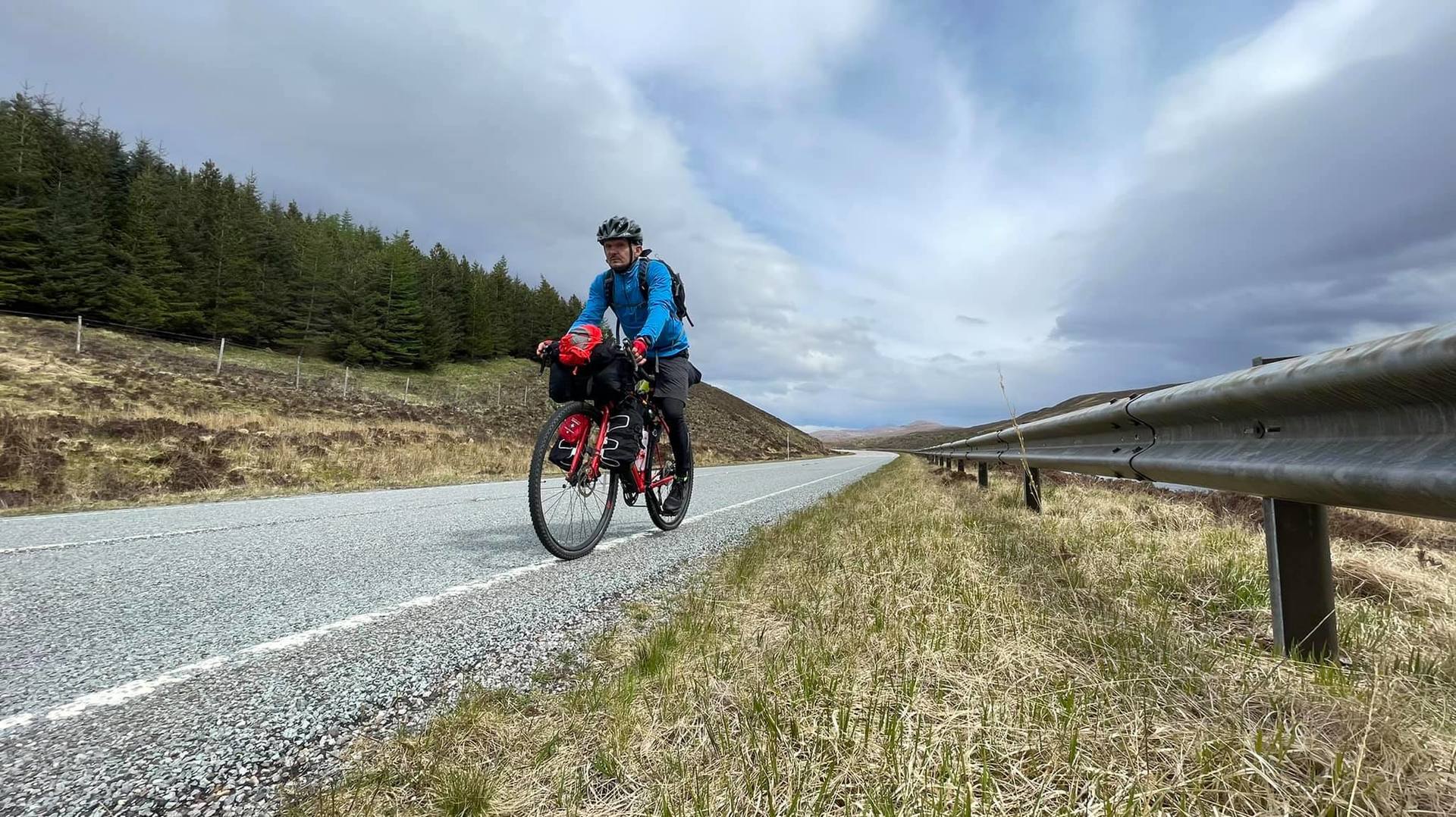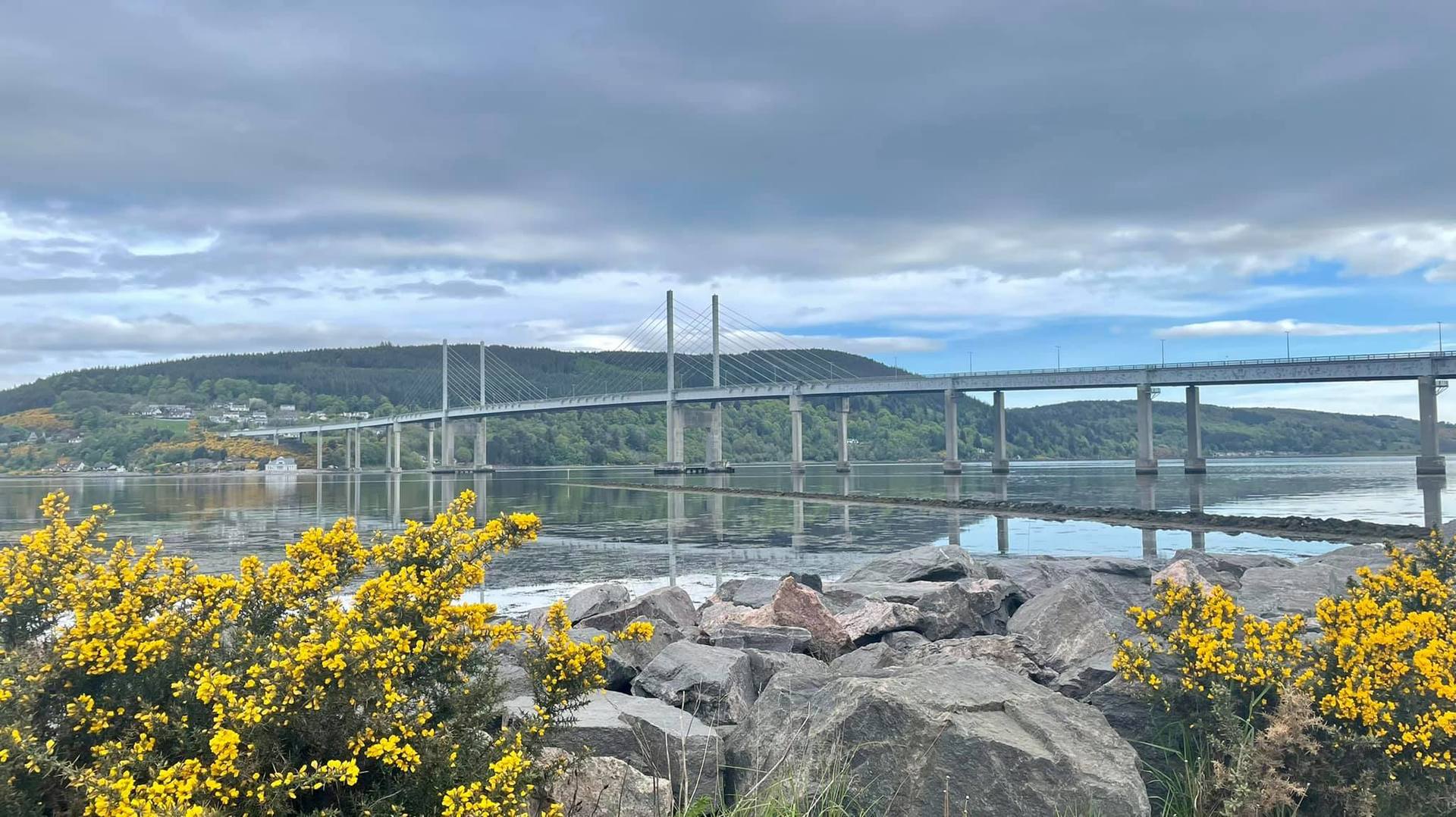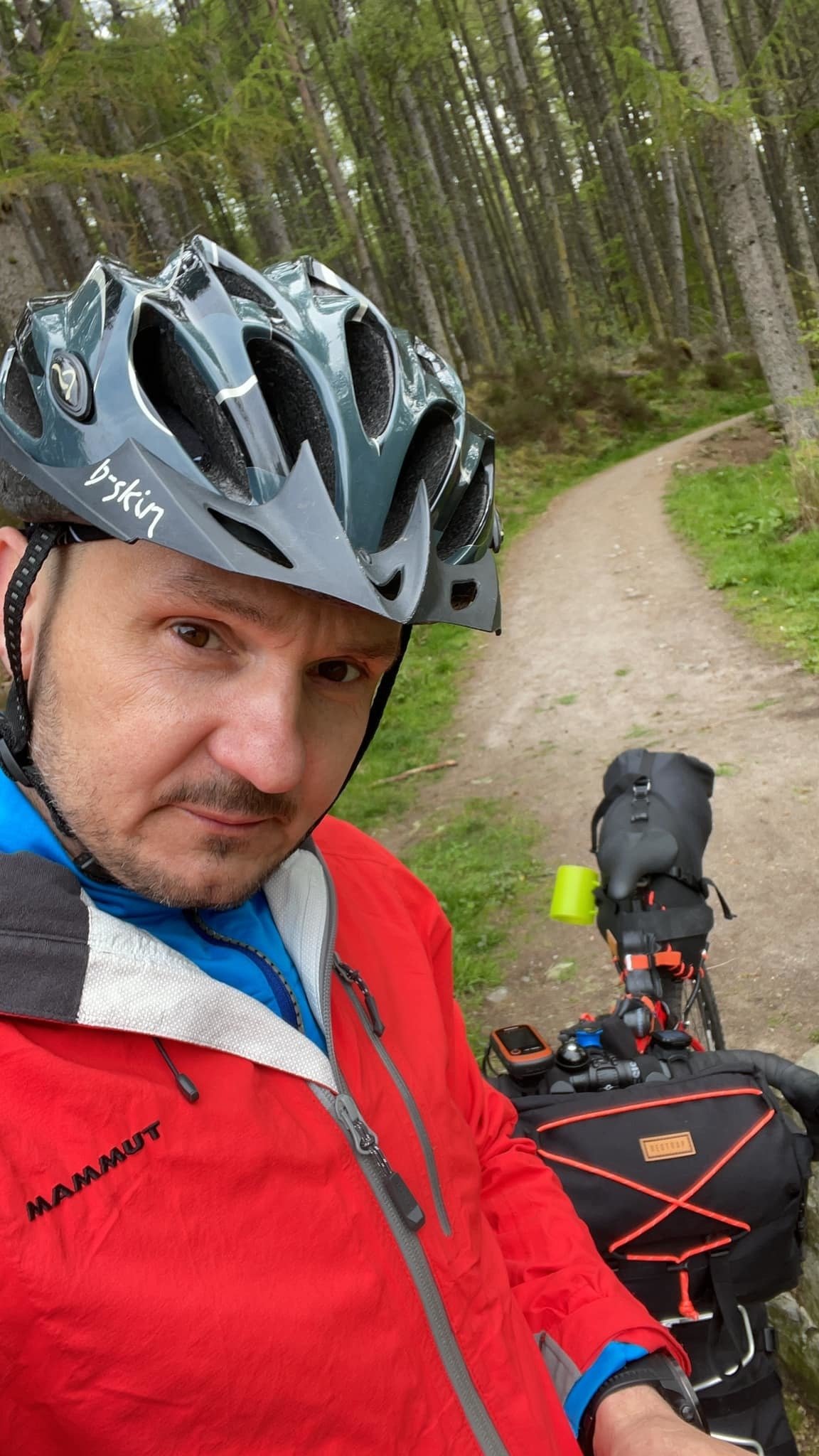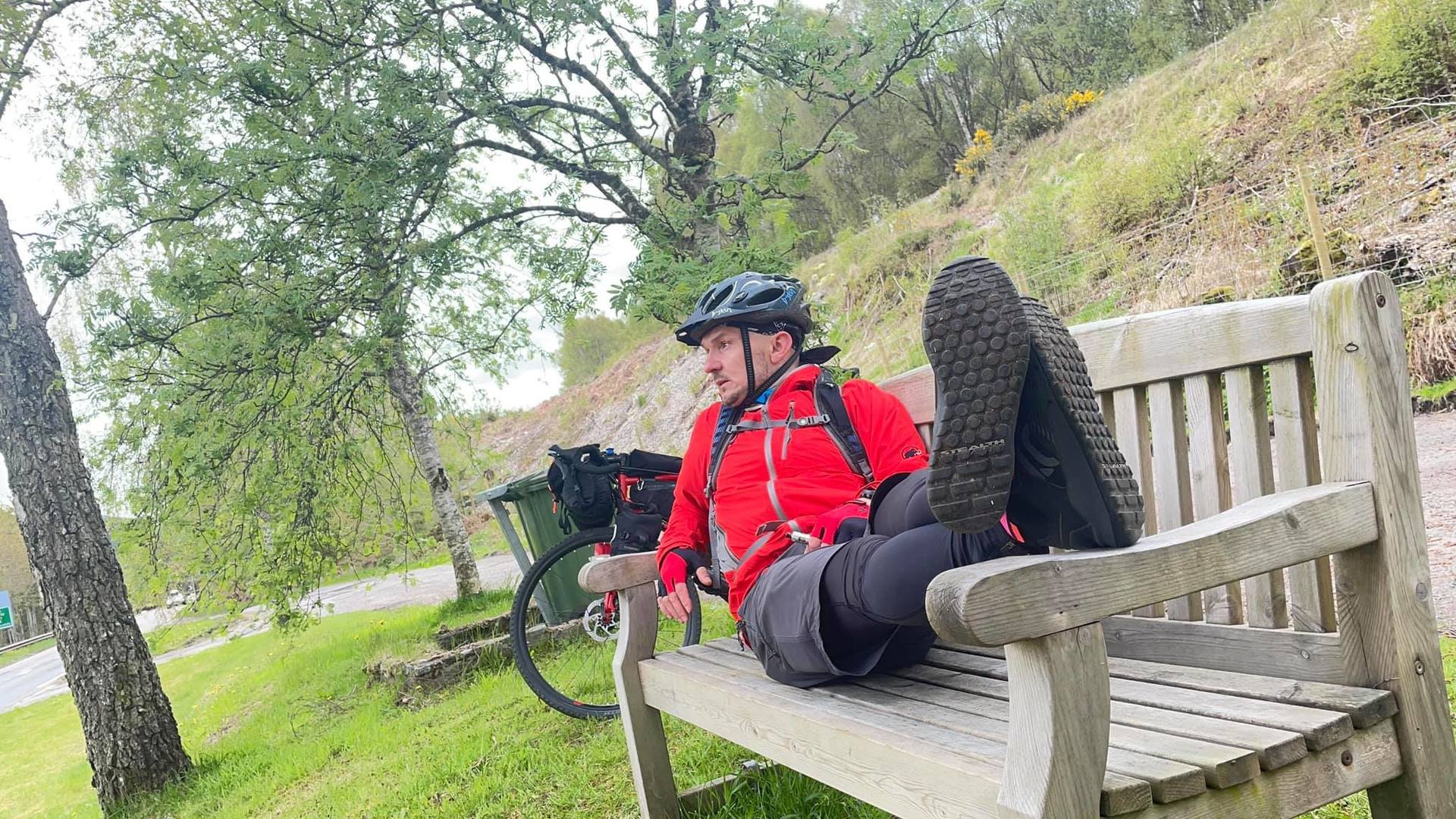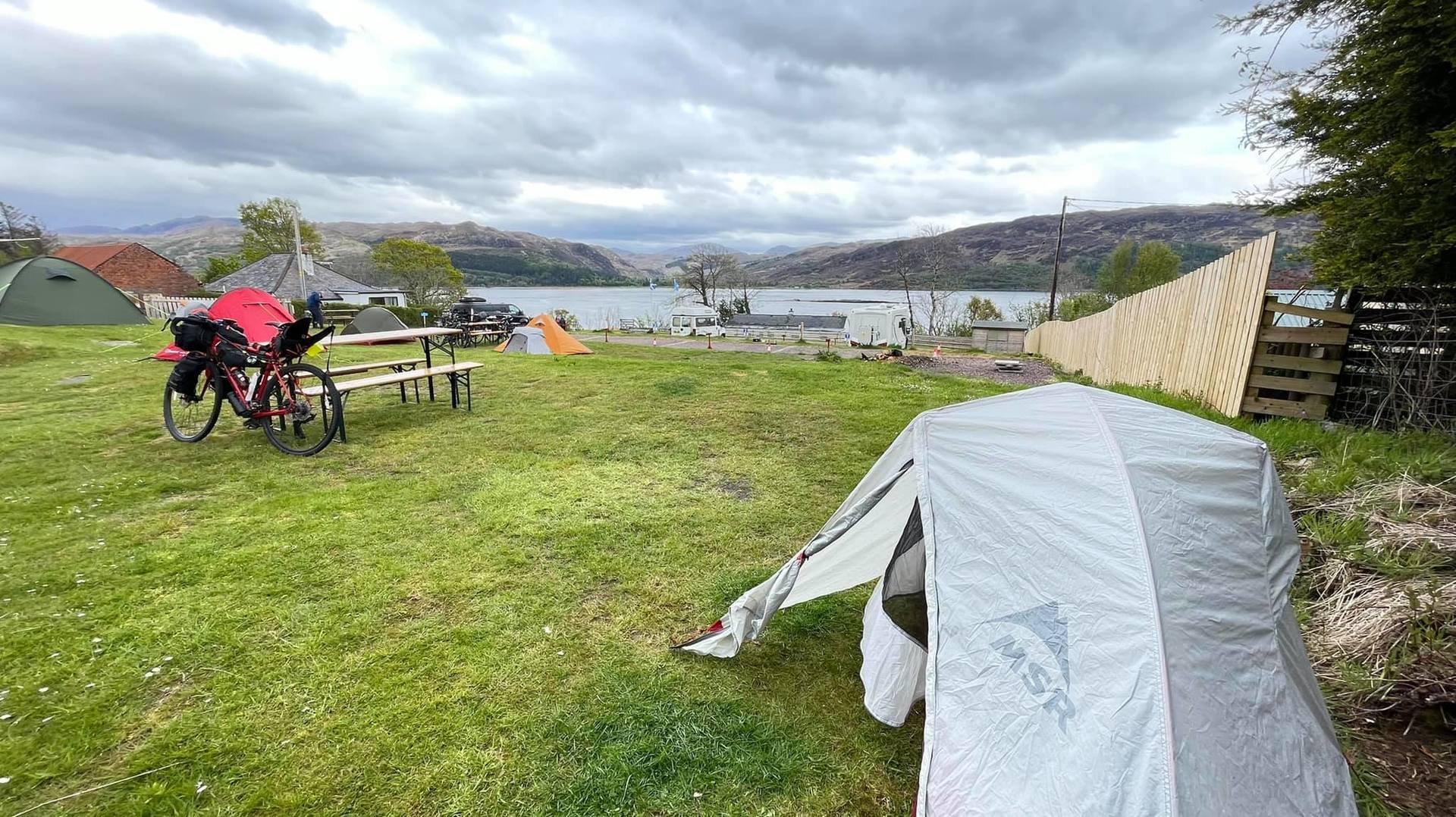 15:26 Michal checked in Lochcarron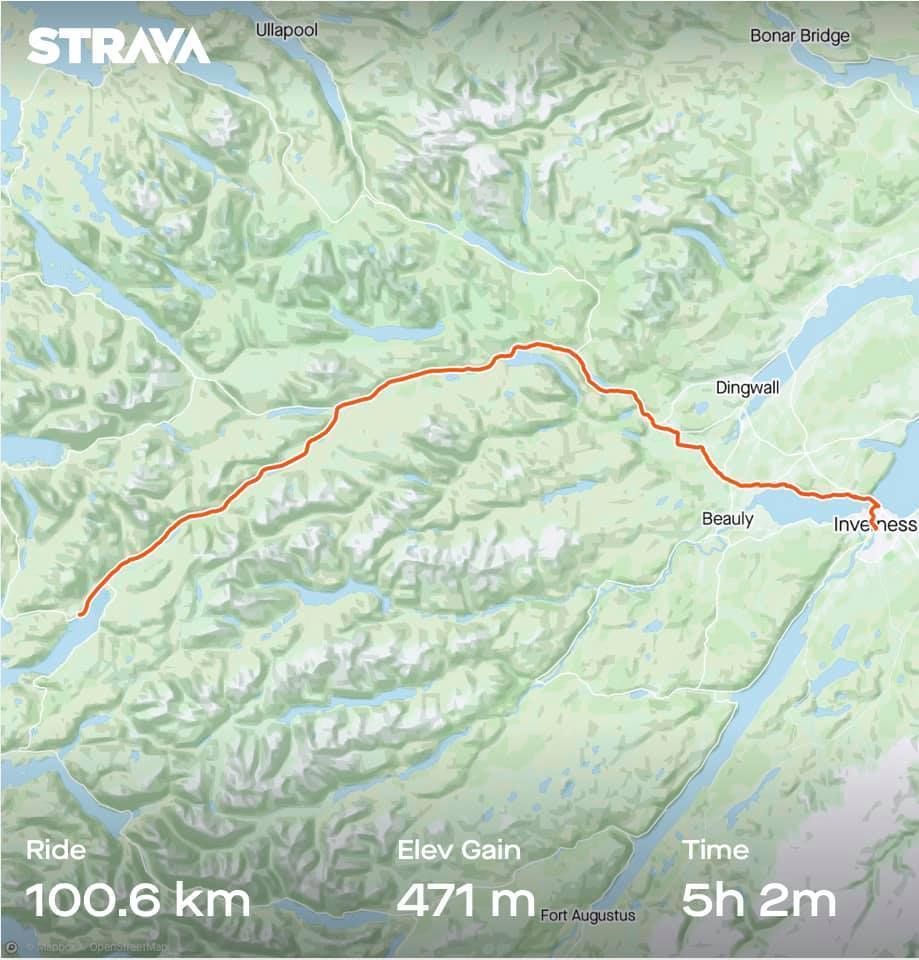 DAY 2
Monday 24th May 2021
Stunning images from Day 2.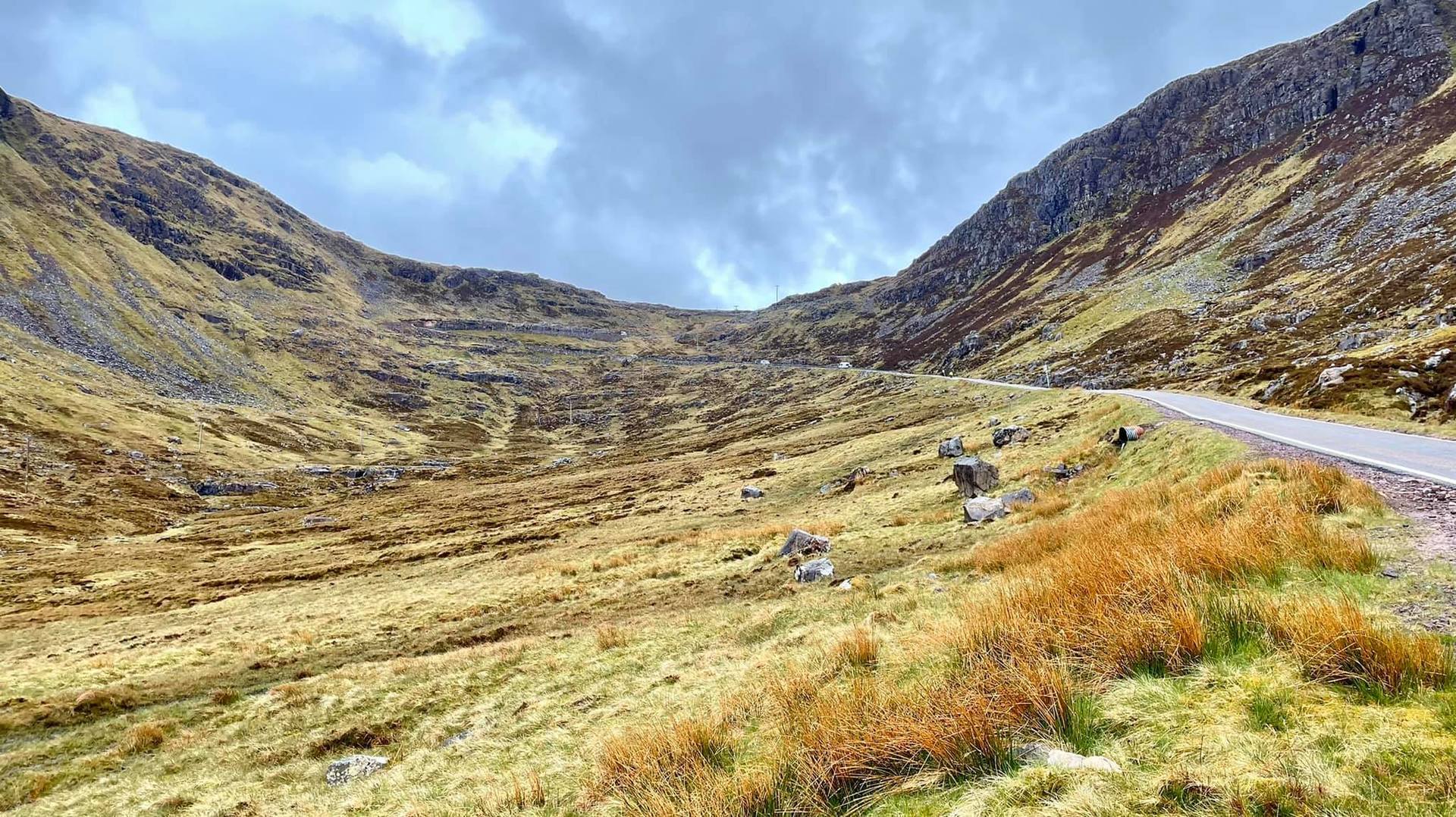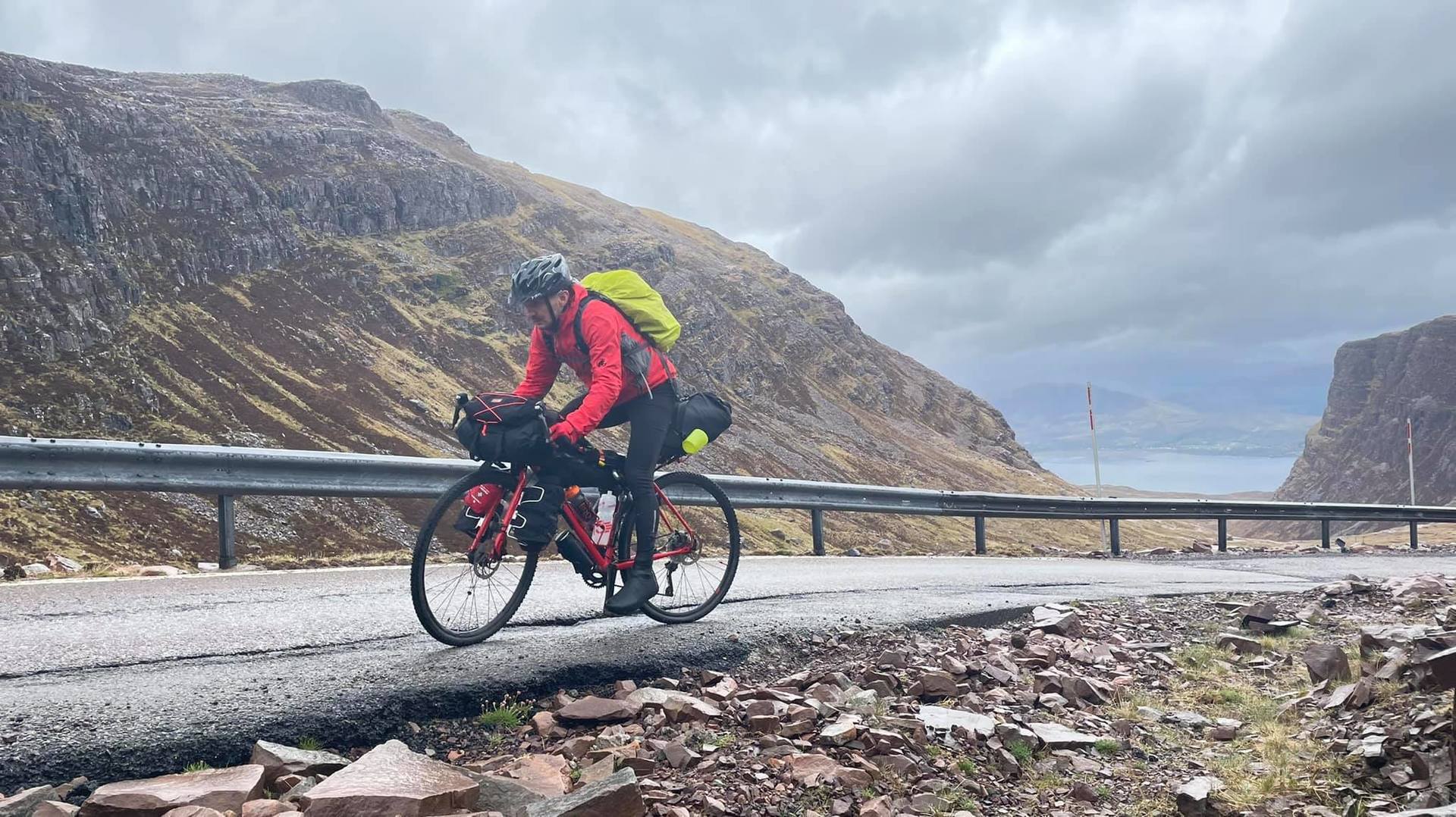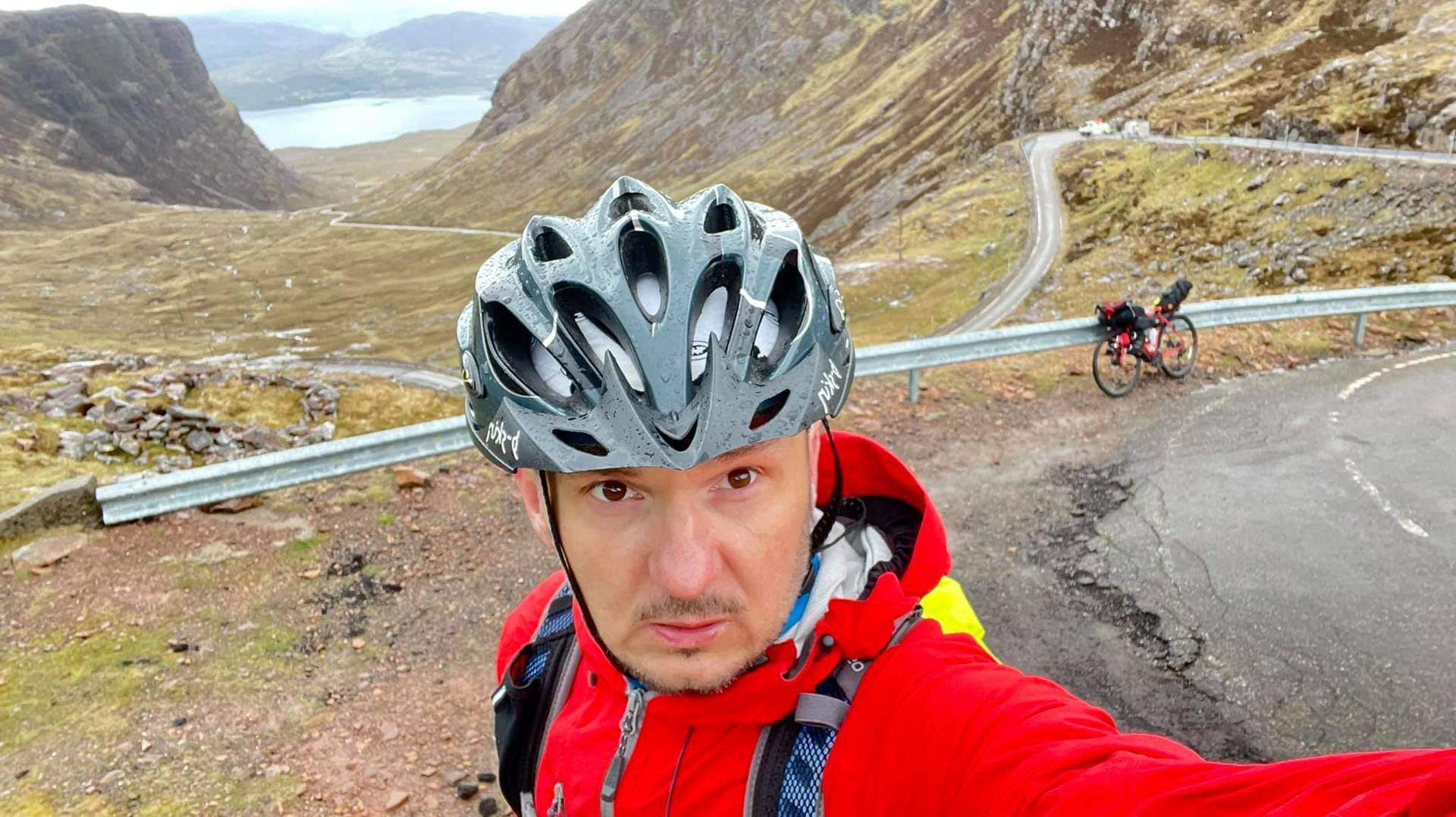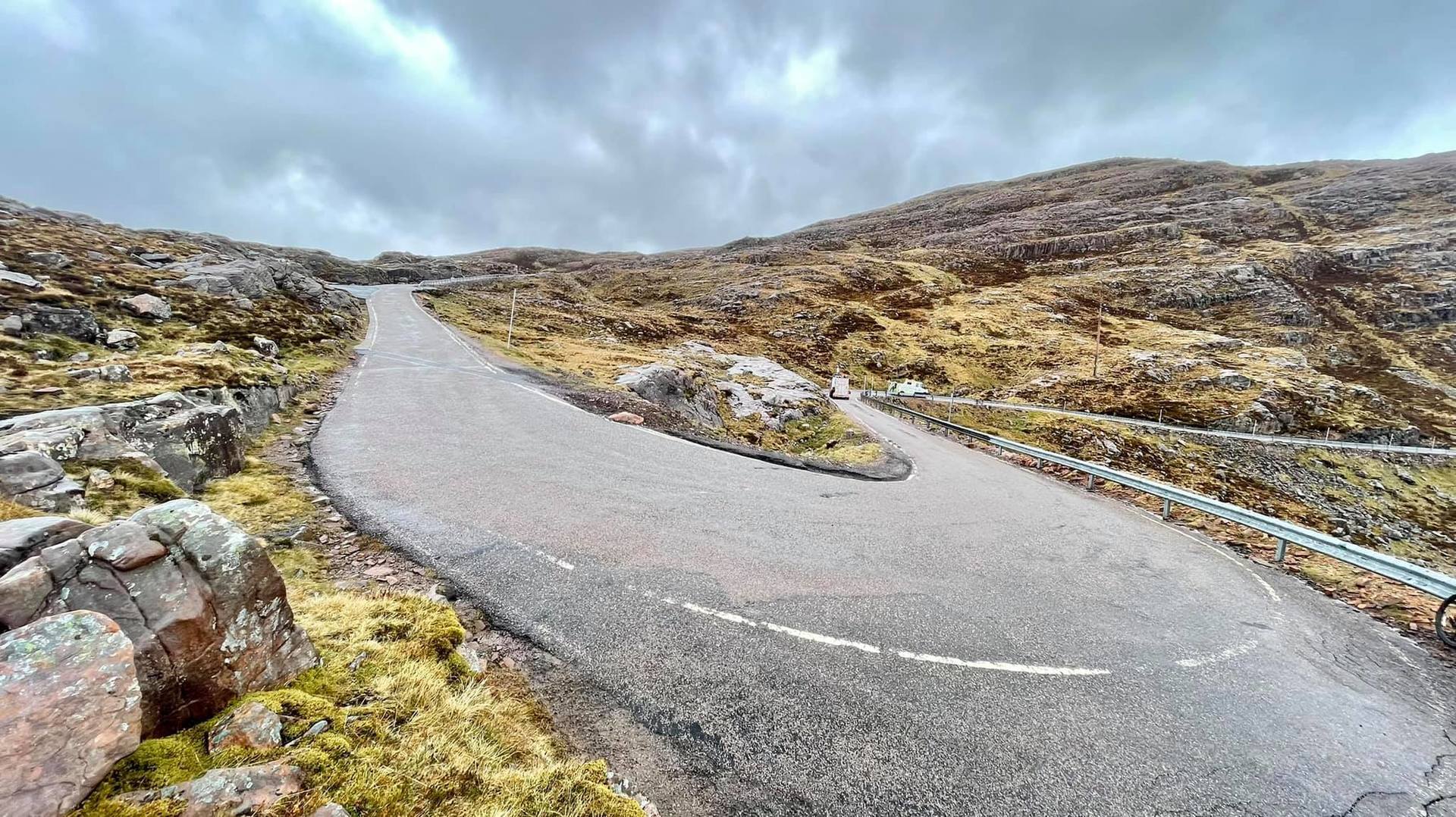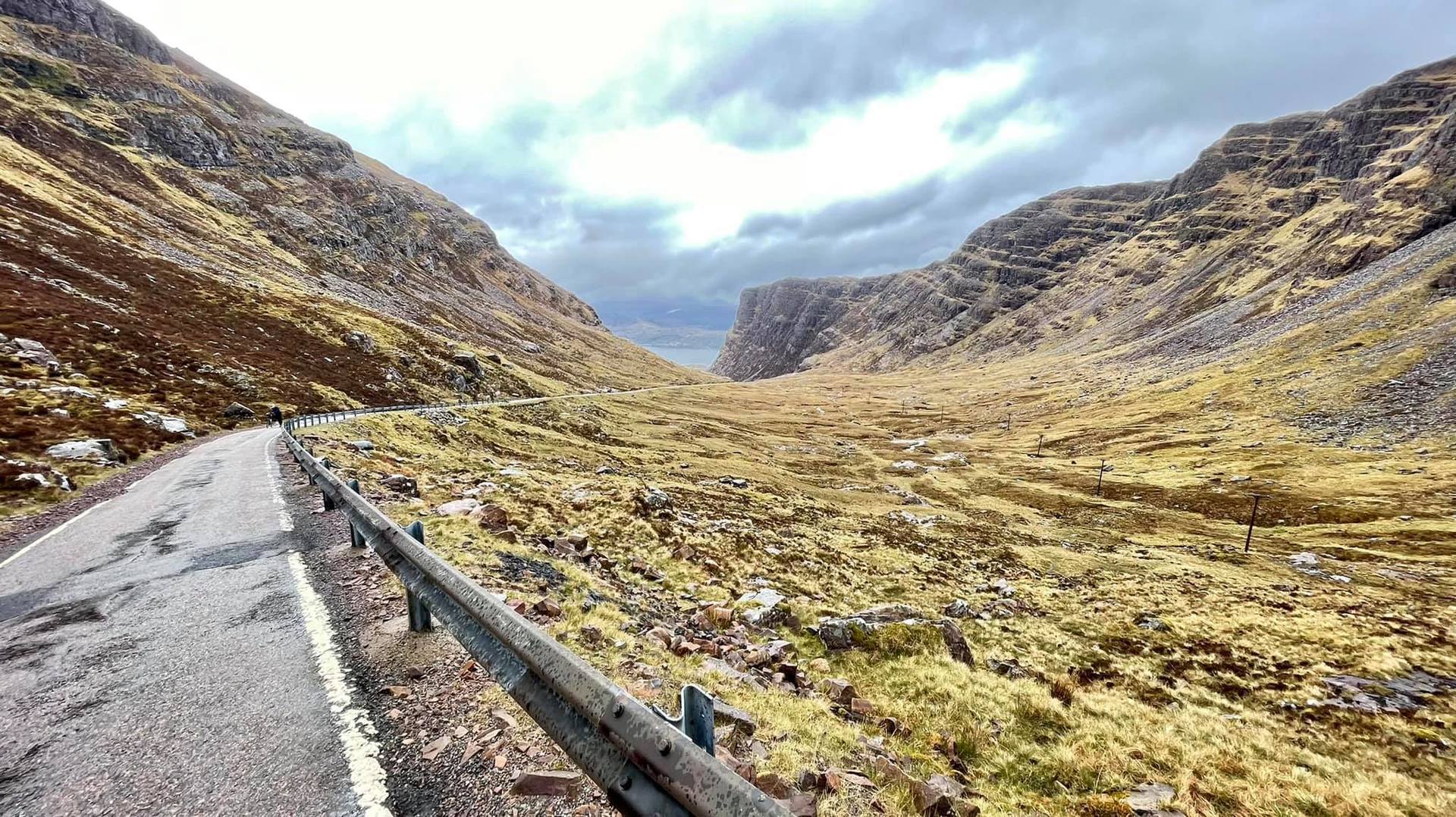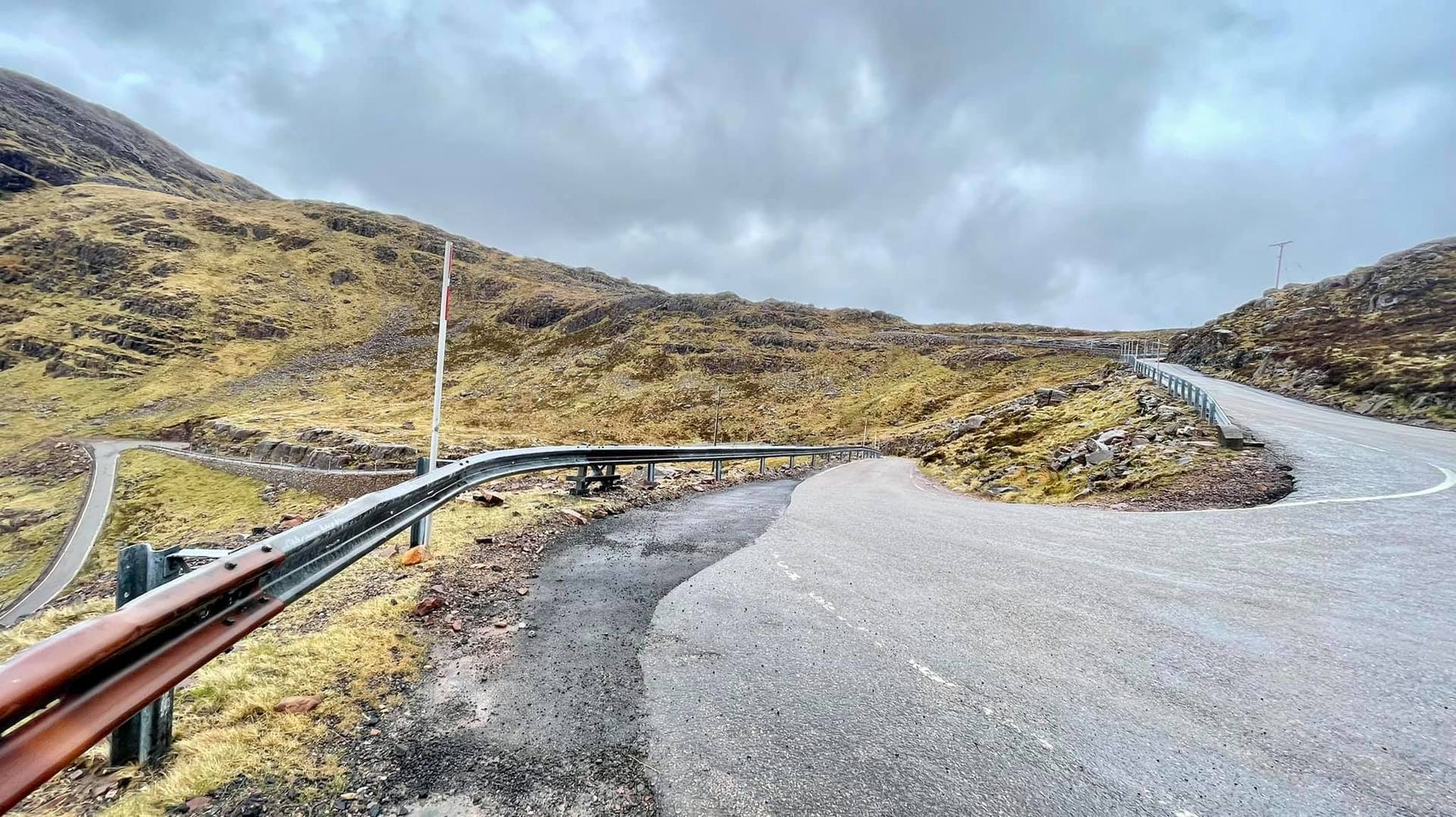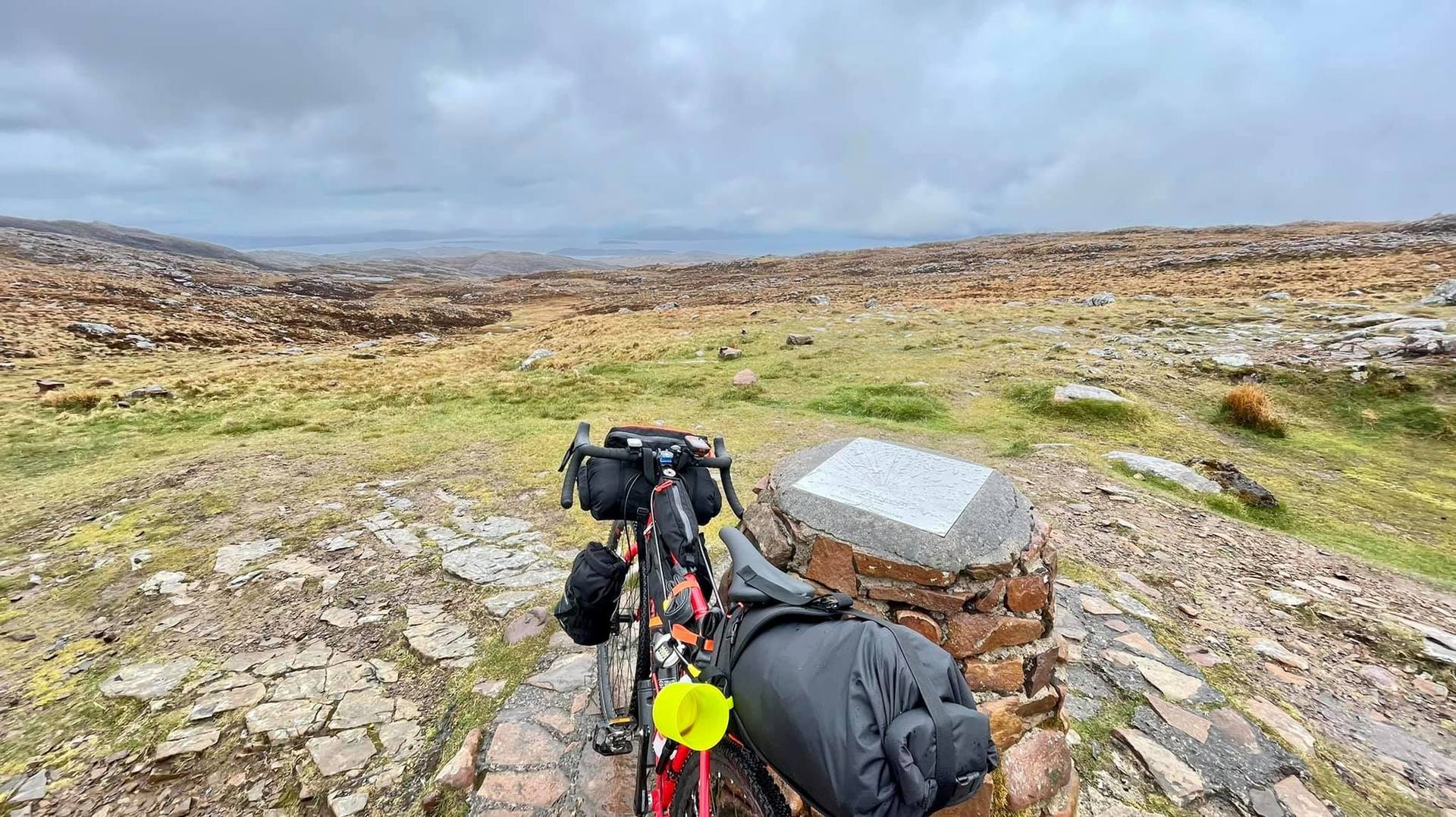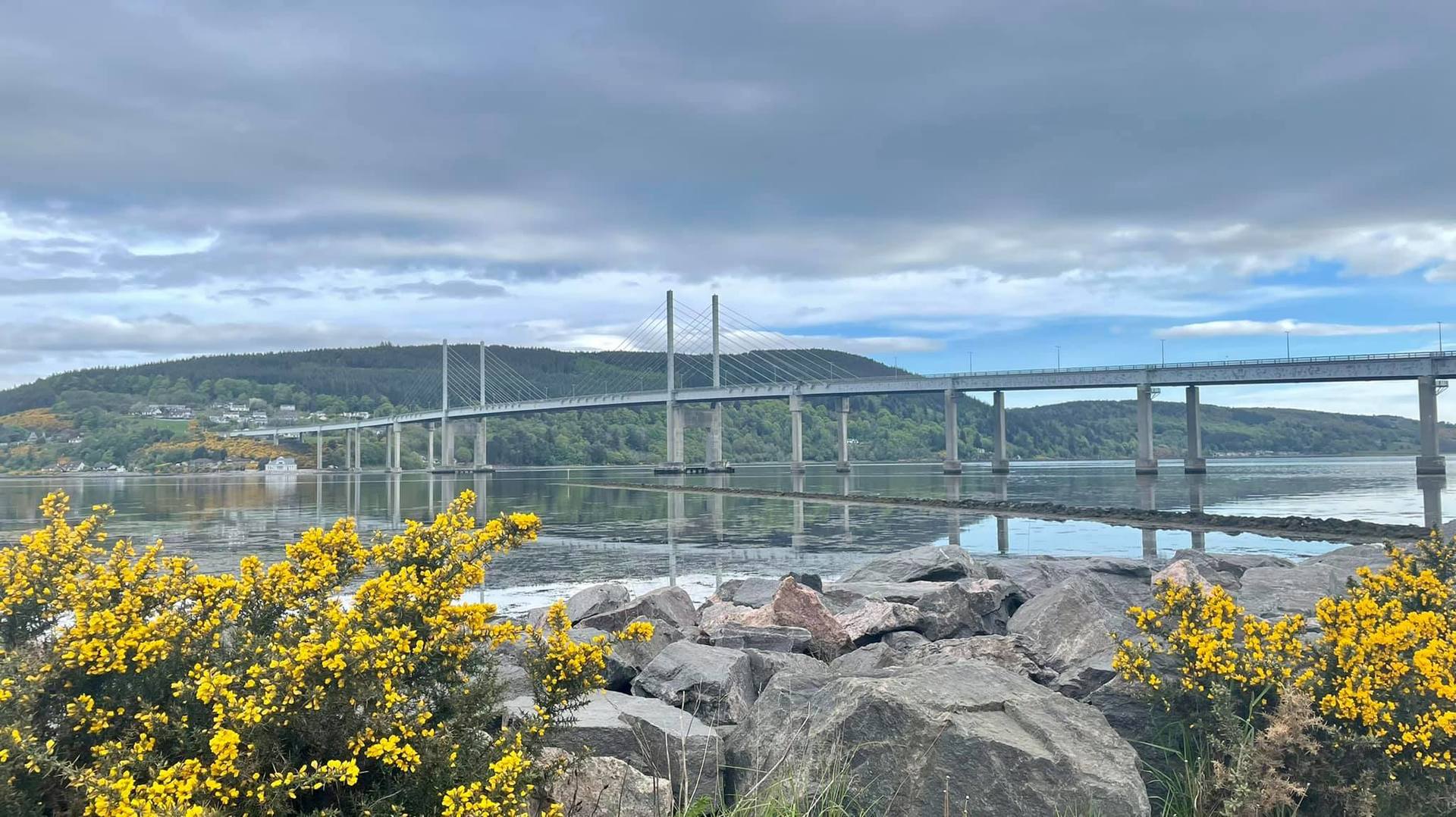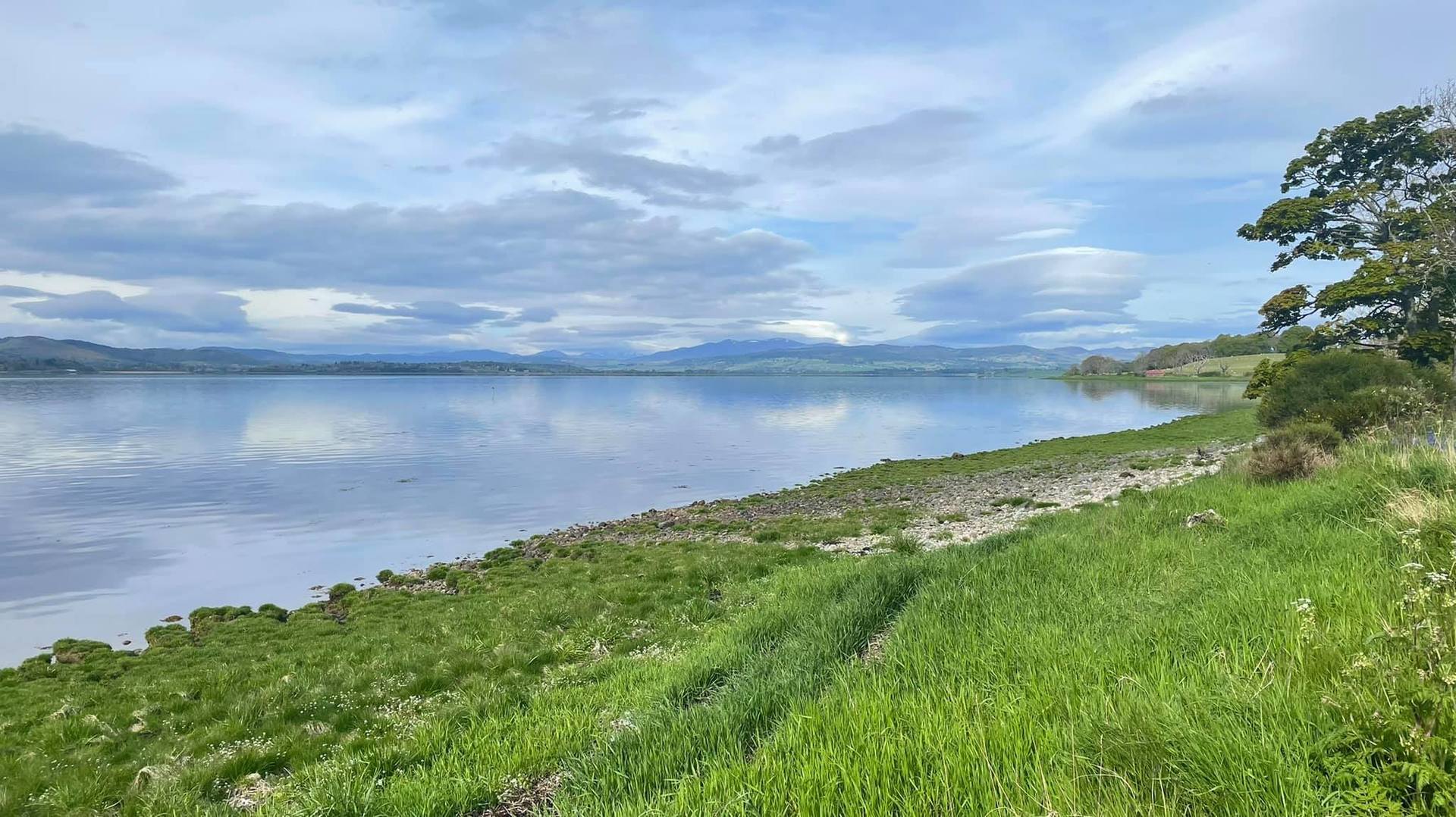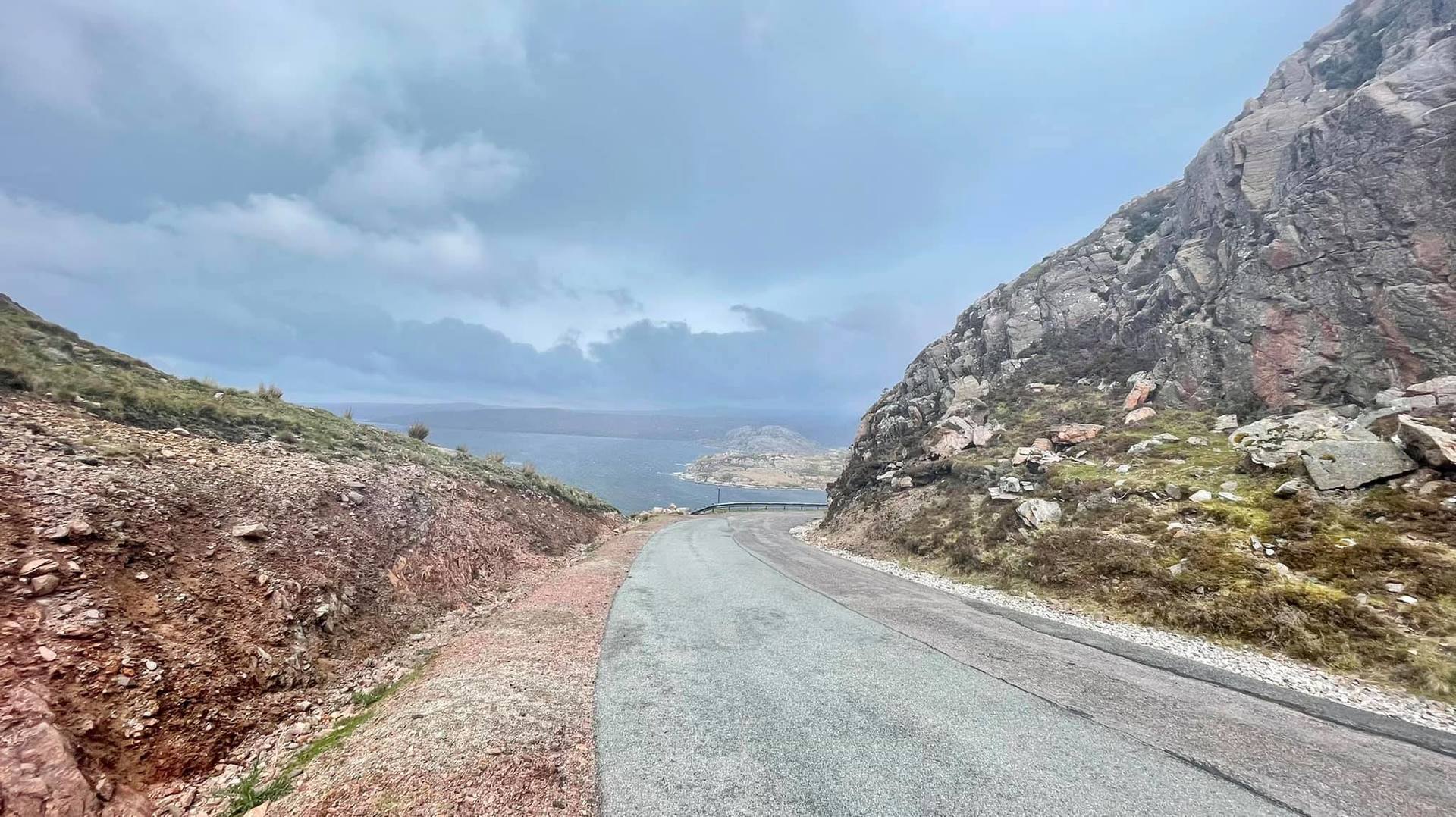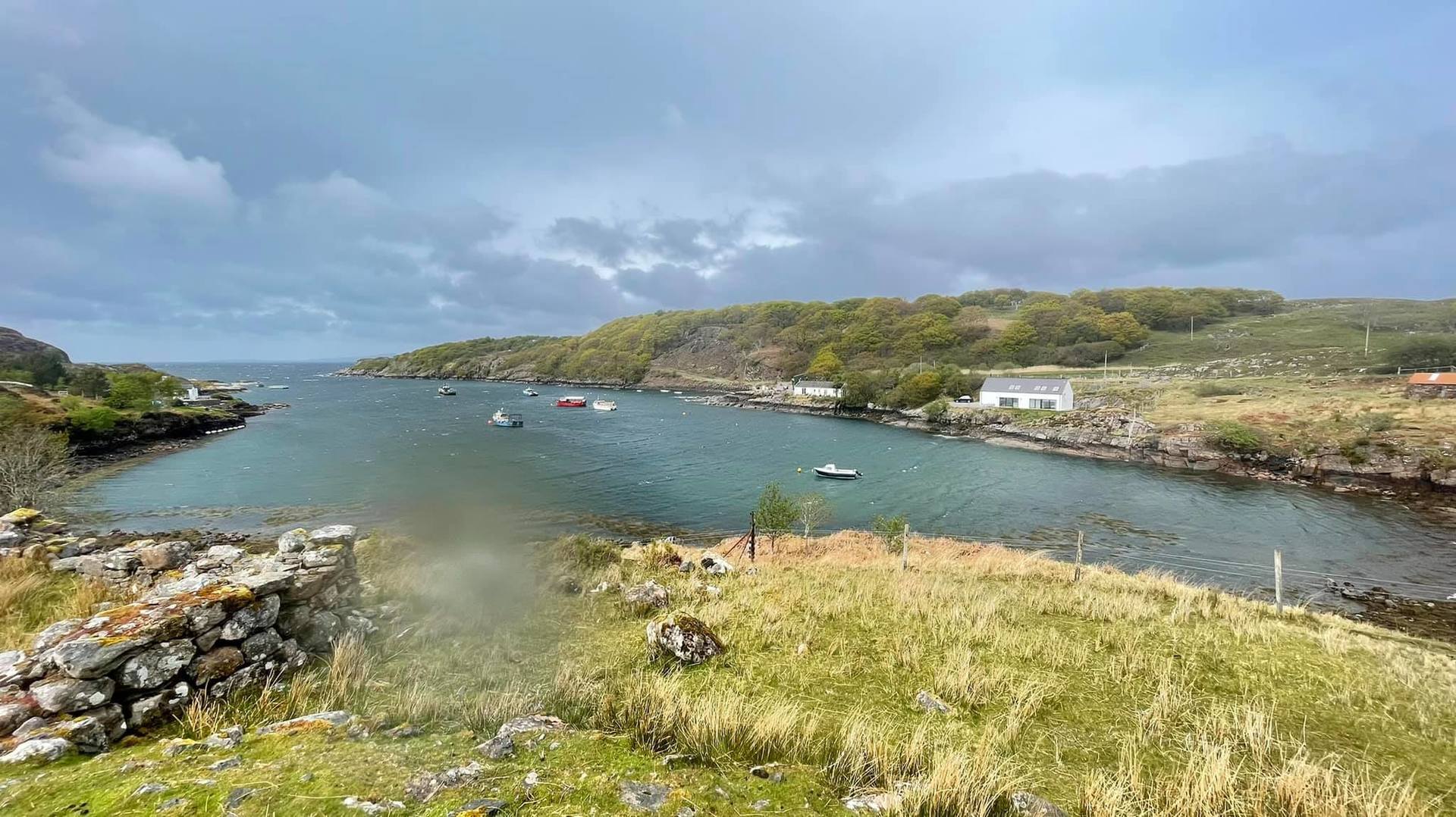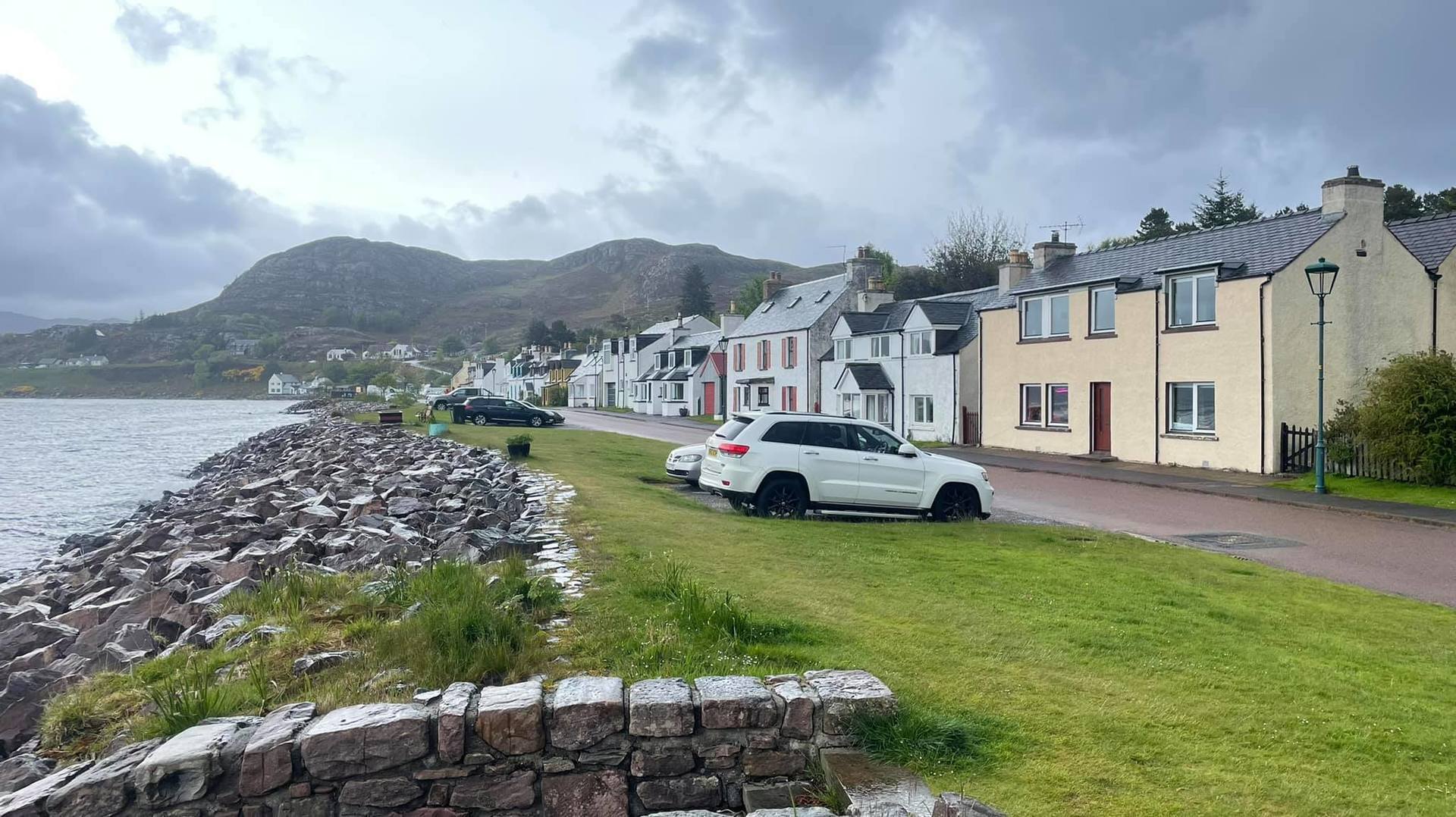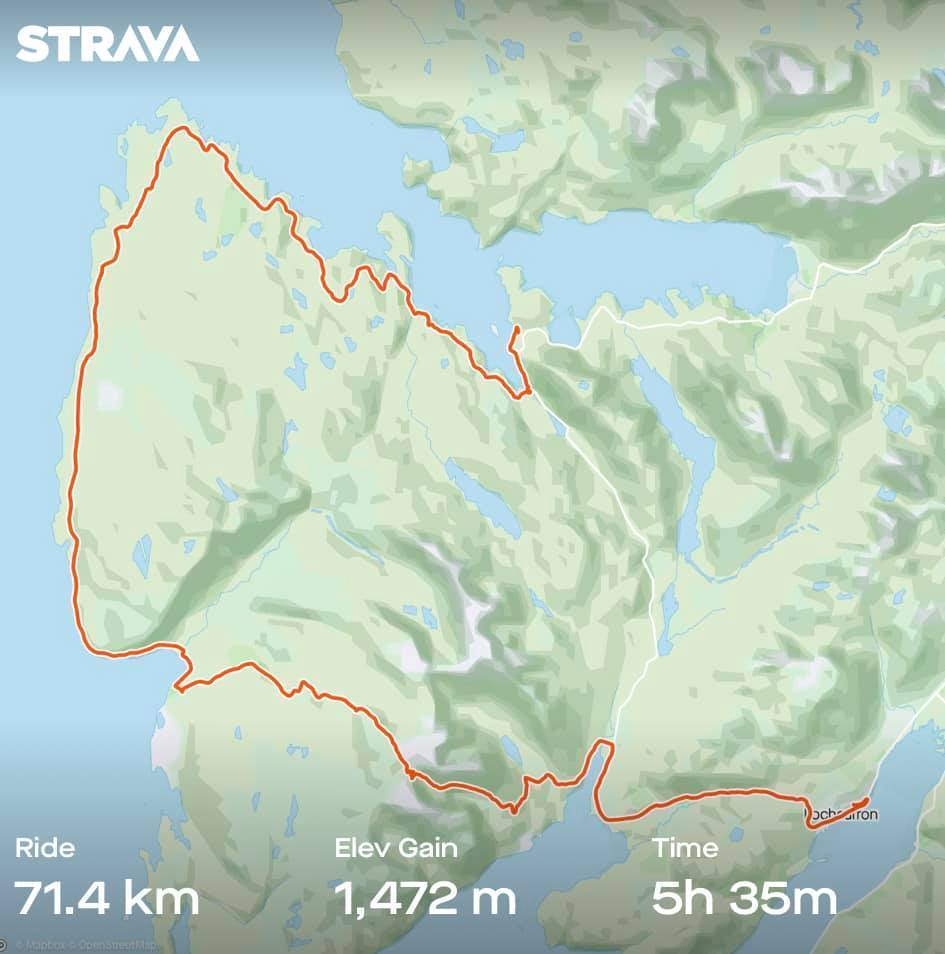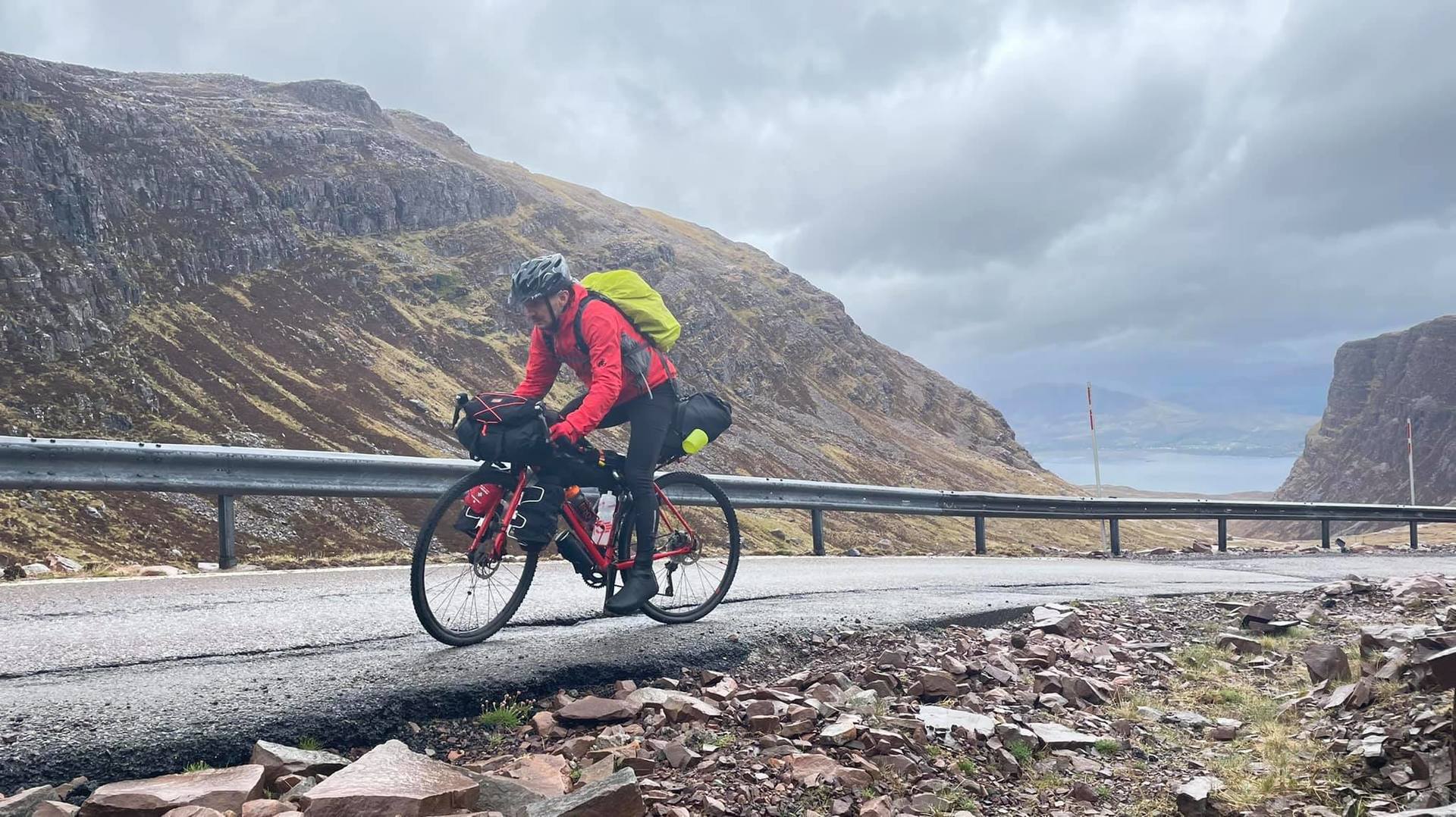 Day 3
Tuesday 25th May
I'm happy to report that Michal is fit and well! As he is cycling on his own, we've asked him to call us each day to make sure he is ok. Michal called Centre Manager Dorota last night to let our Chairman of Trustees Sean Gilligan know that he is well. In his words: 'Tell Sean that I'm alive, now I'm going to sleep as I am so tired.
Michal had met lovely people on the way, even some journalists who are going to write an article about his challenge. They were touched by the whole idea of raising awareness of Down Syndrome.
We are going to share some Down Syndrome facts each day, so watch this space!
Here are some photographs from today: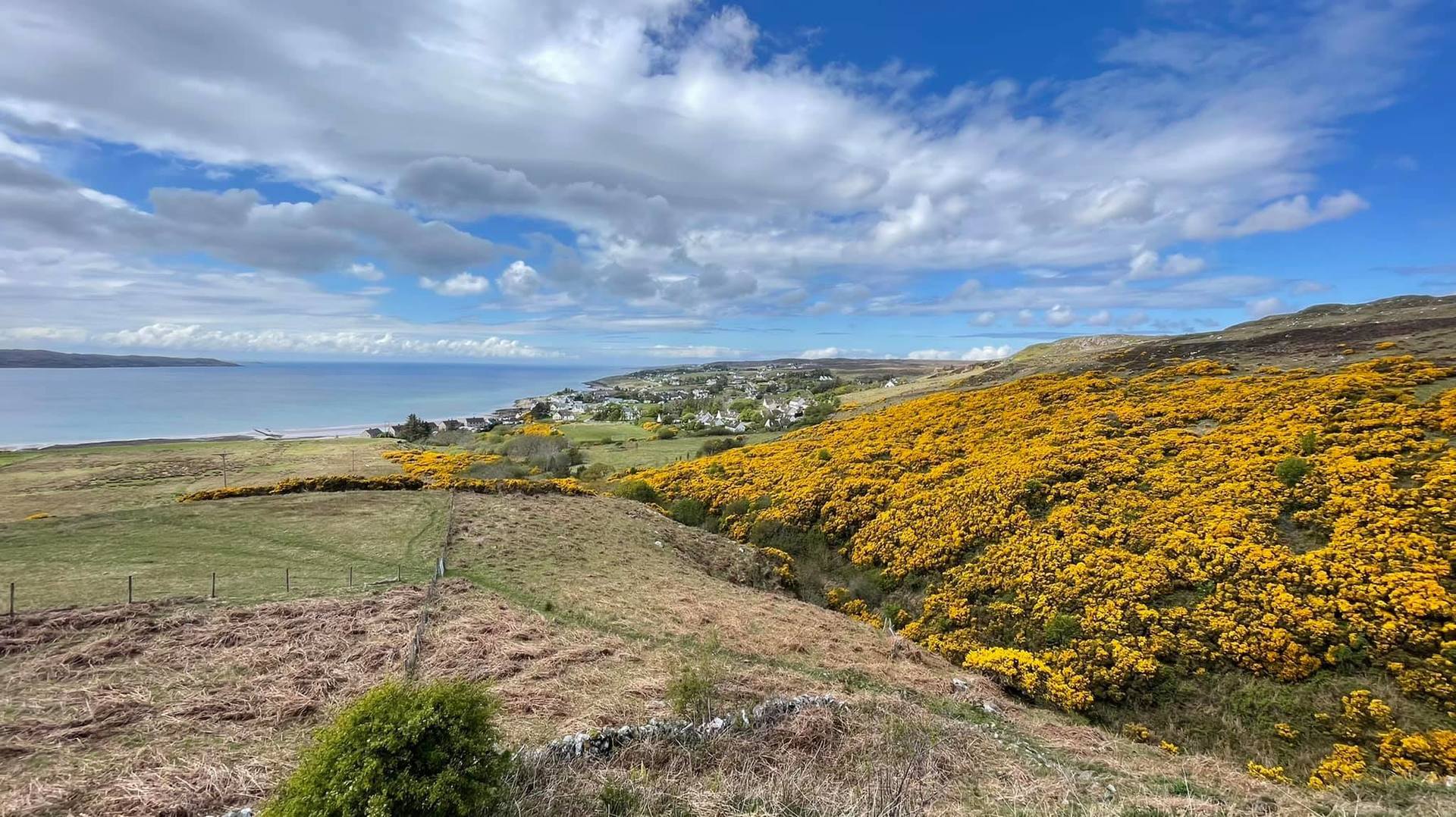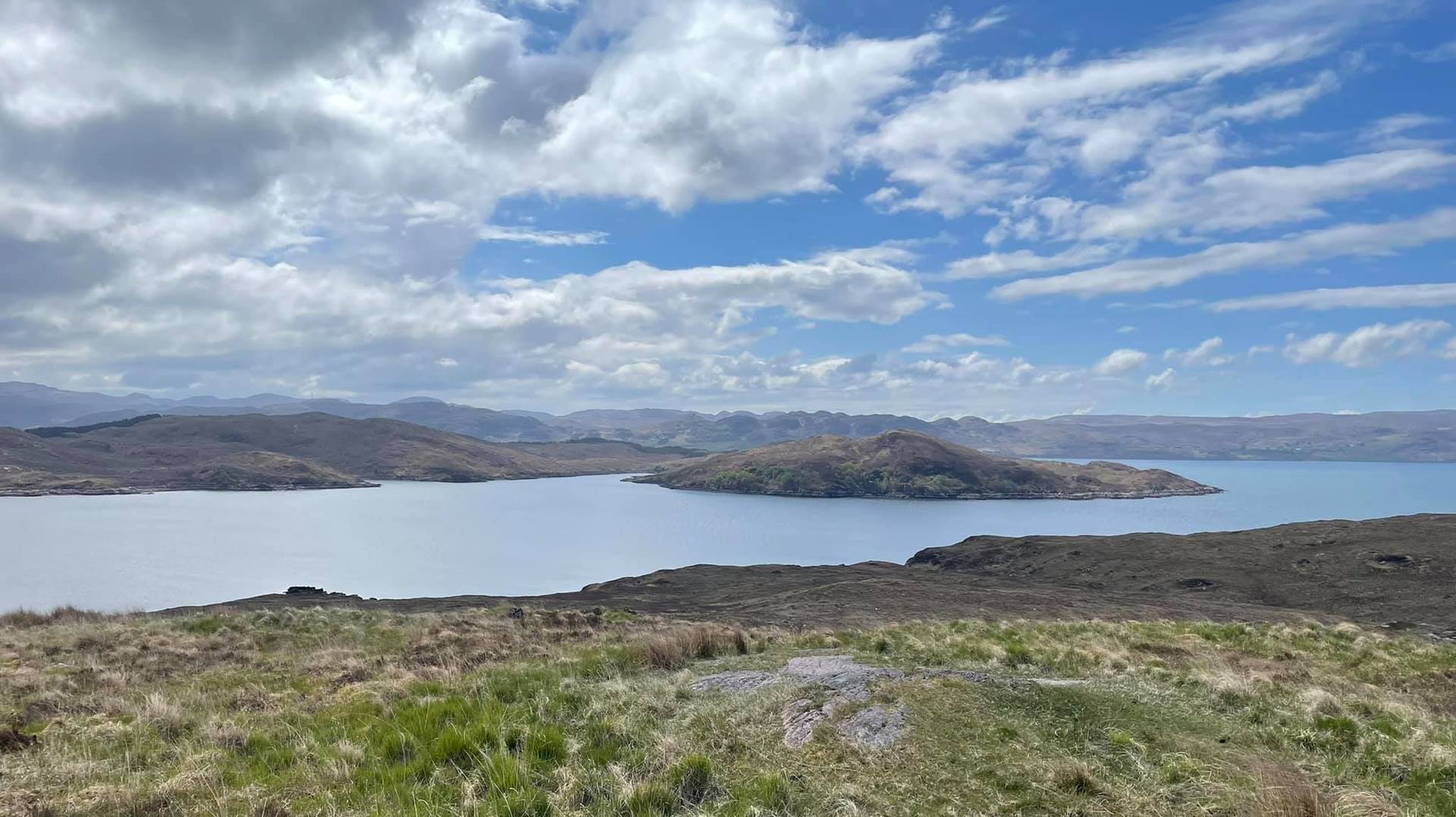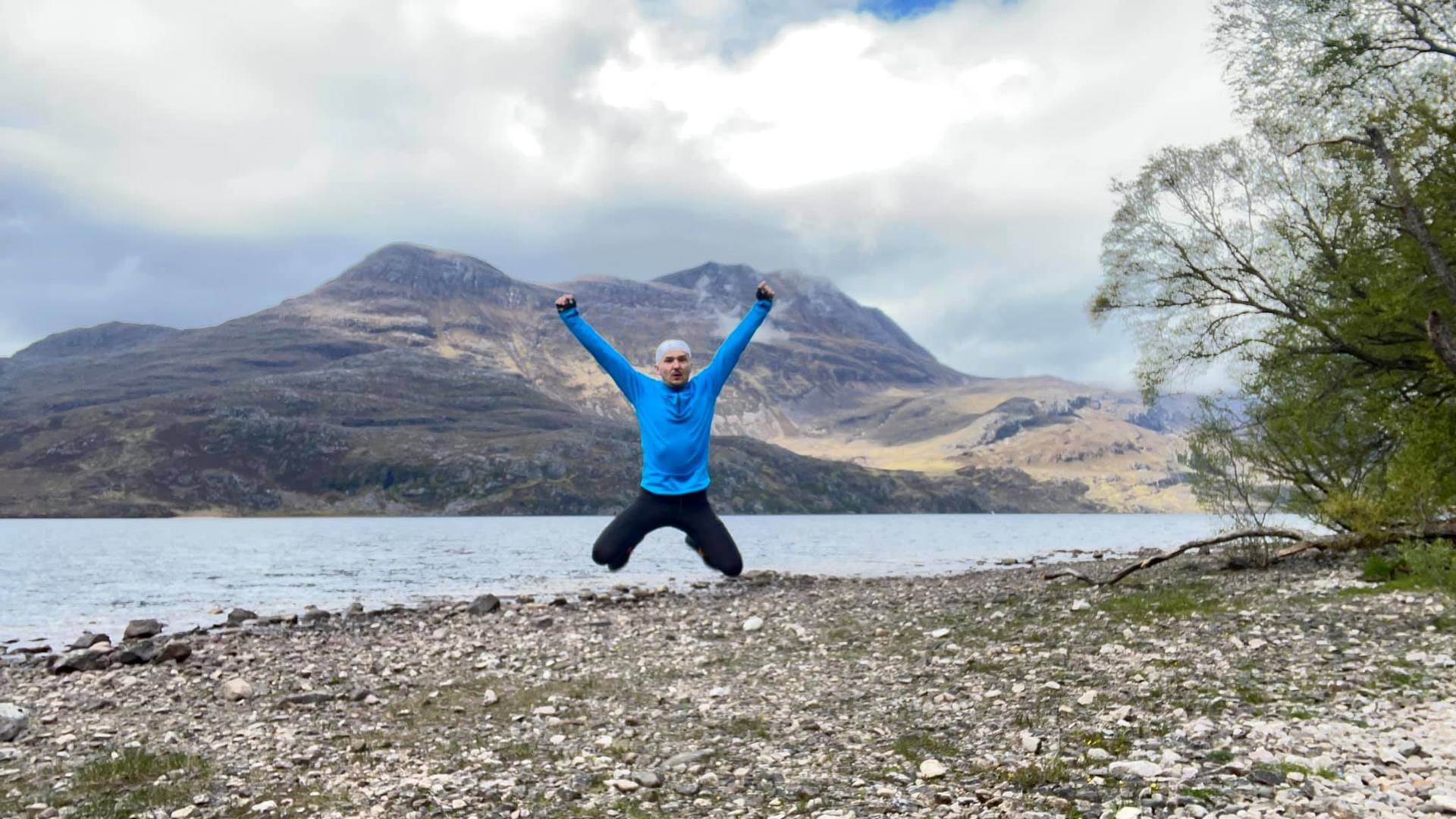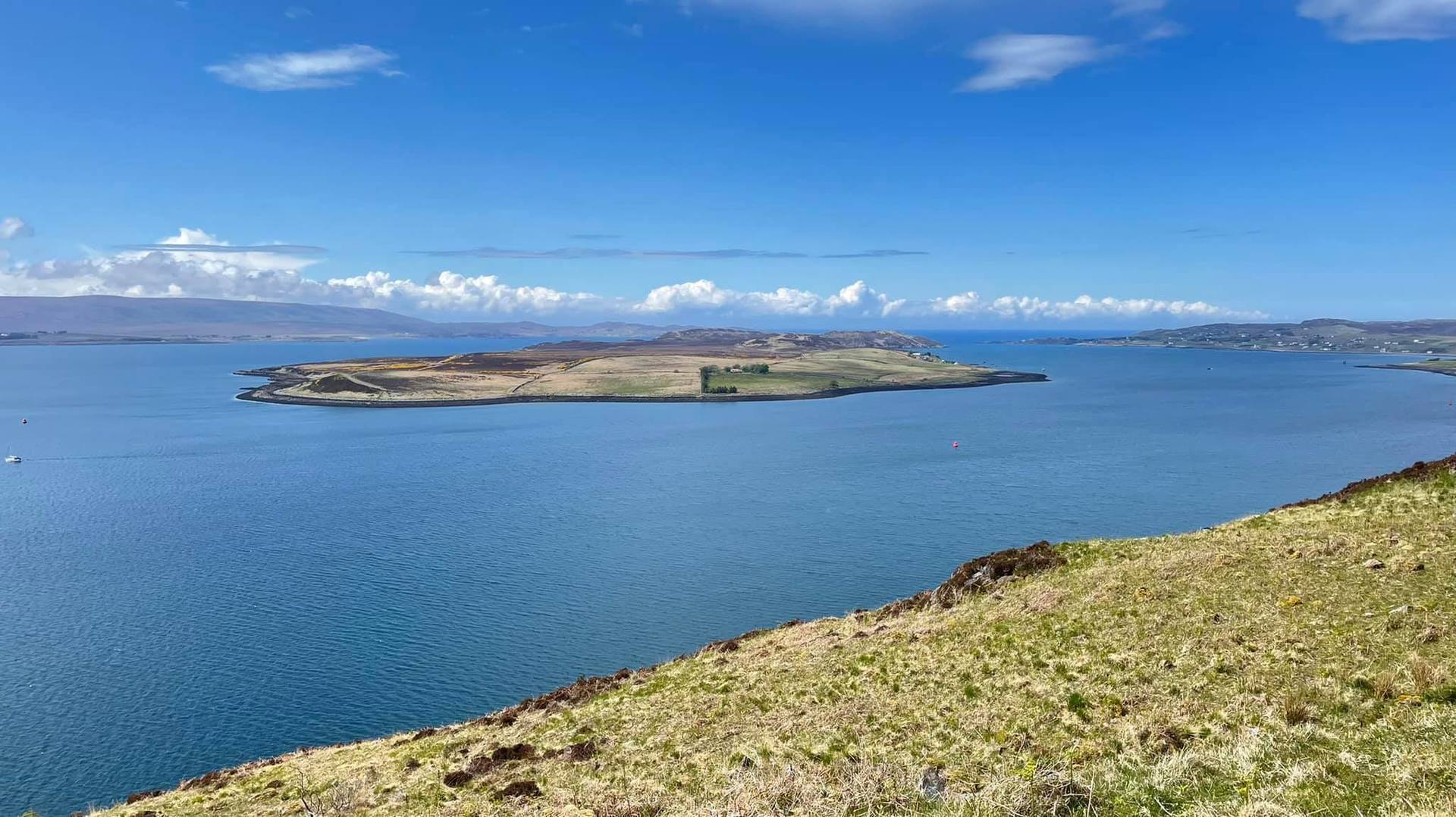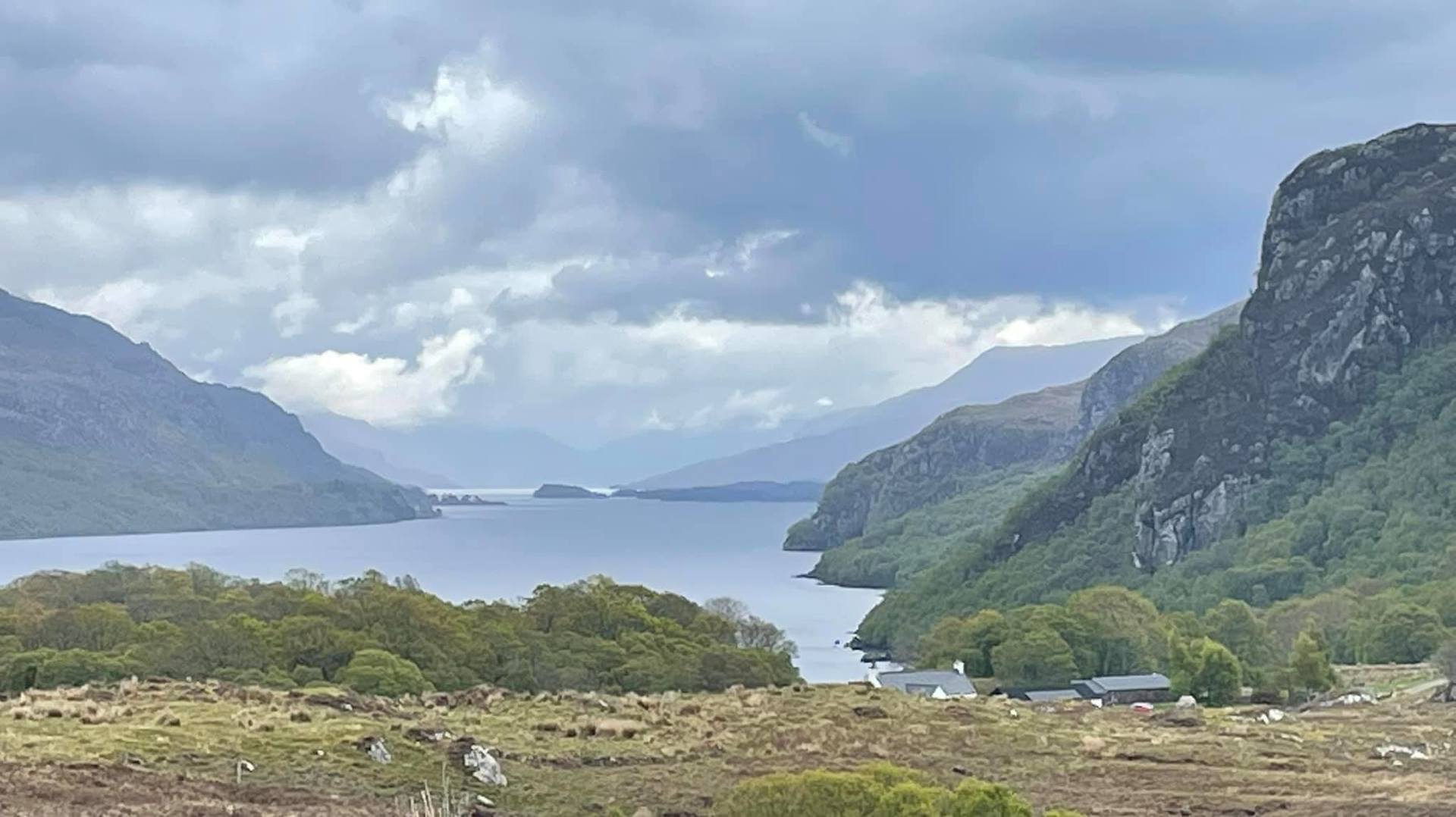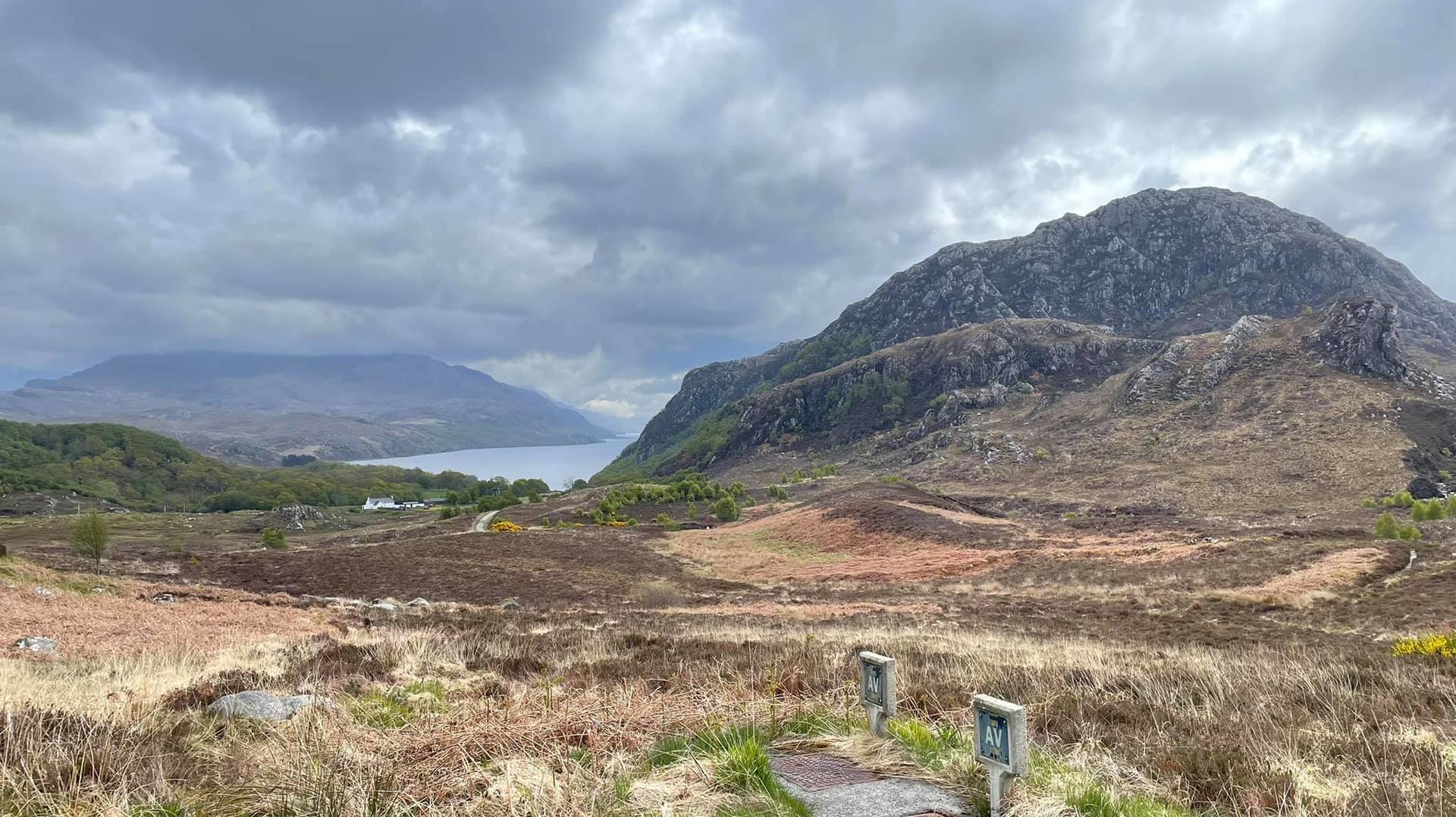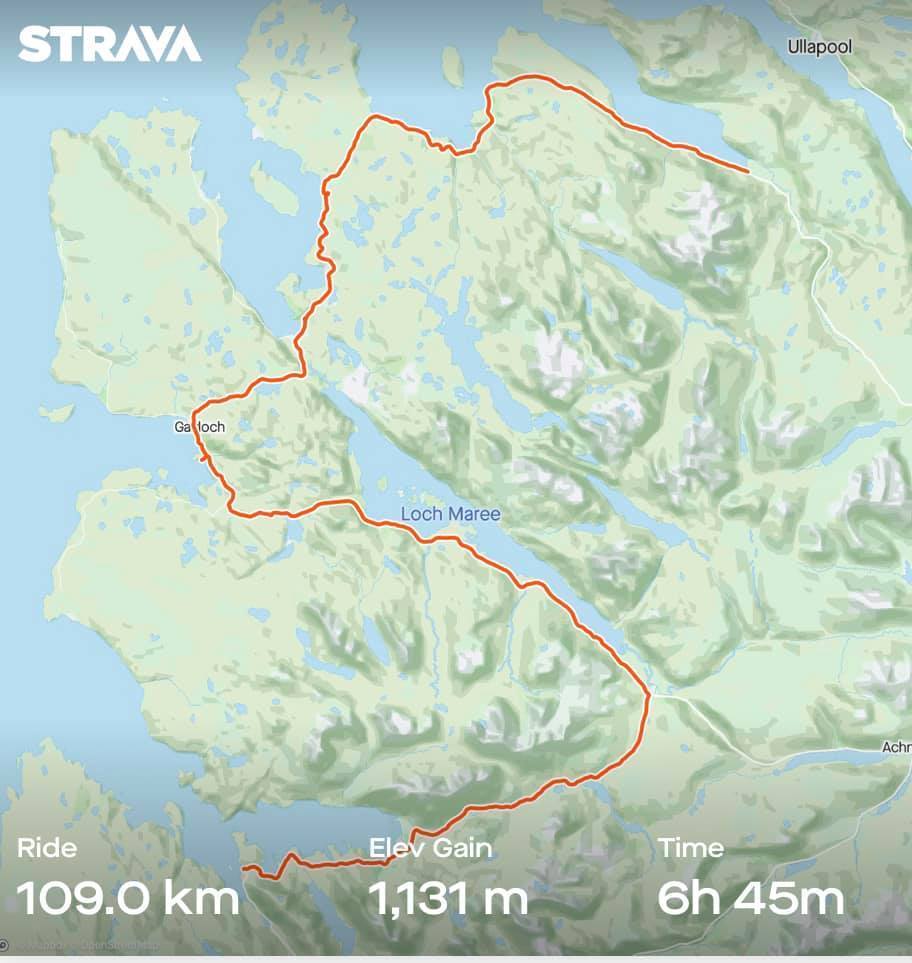 Is it Ardessie on the shore of Little Loch Broom? We'll have to check with Michal when he is back. The weather should get
better from now on.
Michal will pass through Ullapool tomorrow which is really beautiful.
Day 4
Wednesday 26th May
Michal had completed the 4th day of the Cycle for Szymon NC 500 challenge. He cycled 109.5 km in 7 hours and 12 minutes. He cycled through Lochinver which
is a small village that is located at the head of the sea loch Loch Inver, on the coast in the Assynt district of Sutherland, Highland, Scotland. A few miles northeast is Loch Assynt which is the source of the River Inver which flows into Loch Inver at the village.
Here are some photographs from Michal: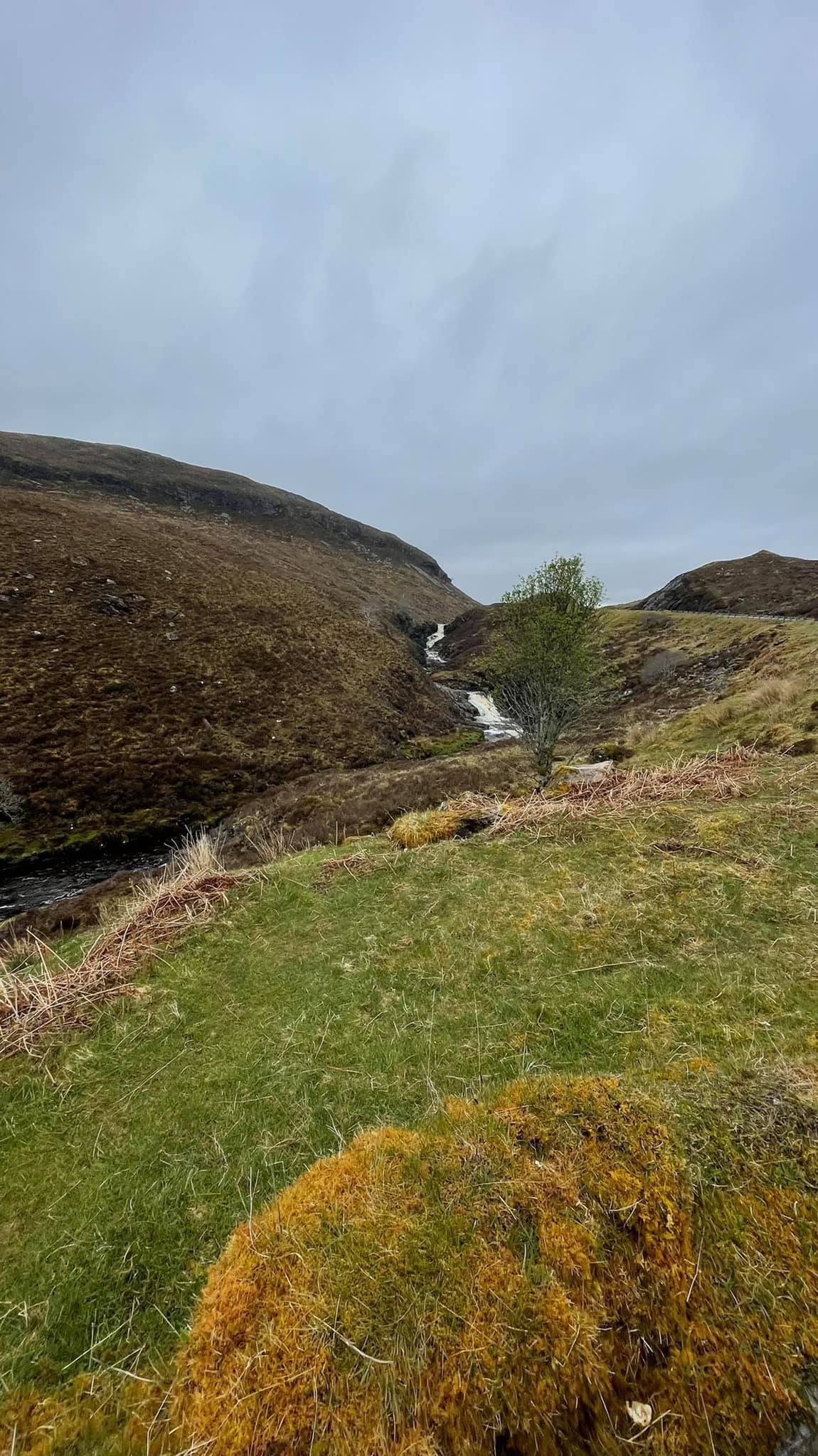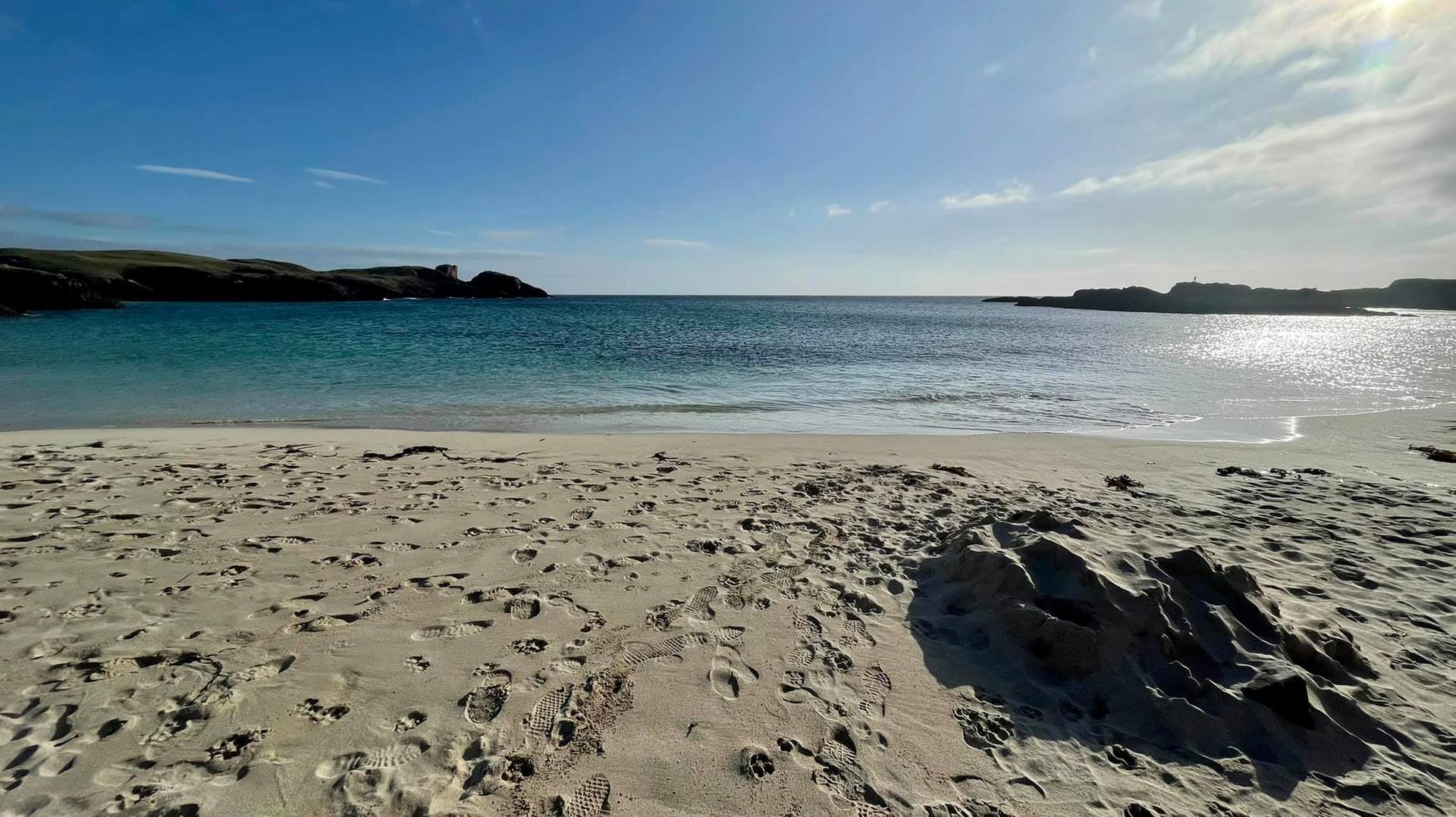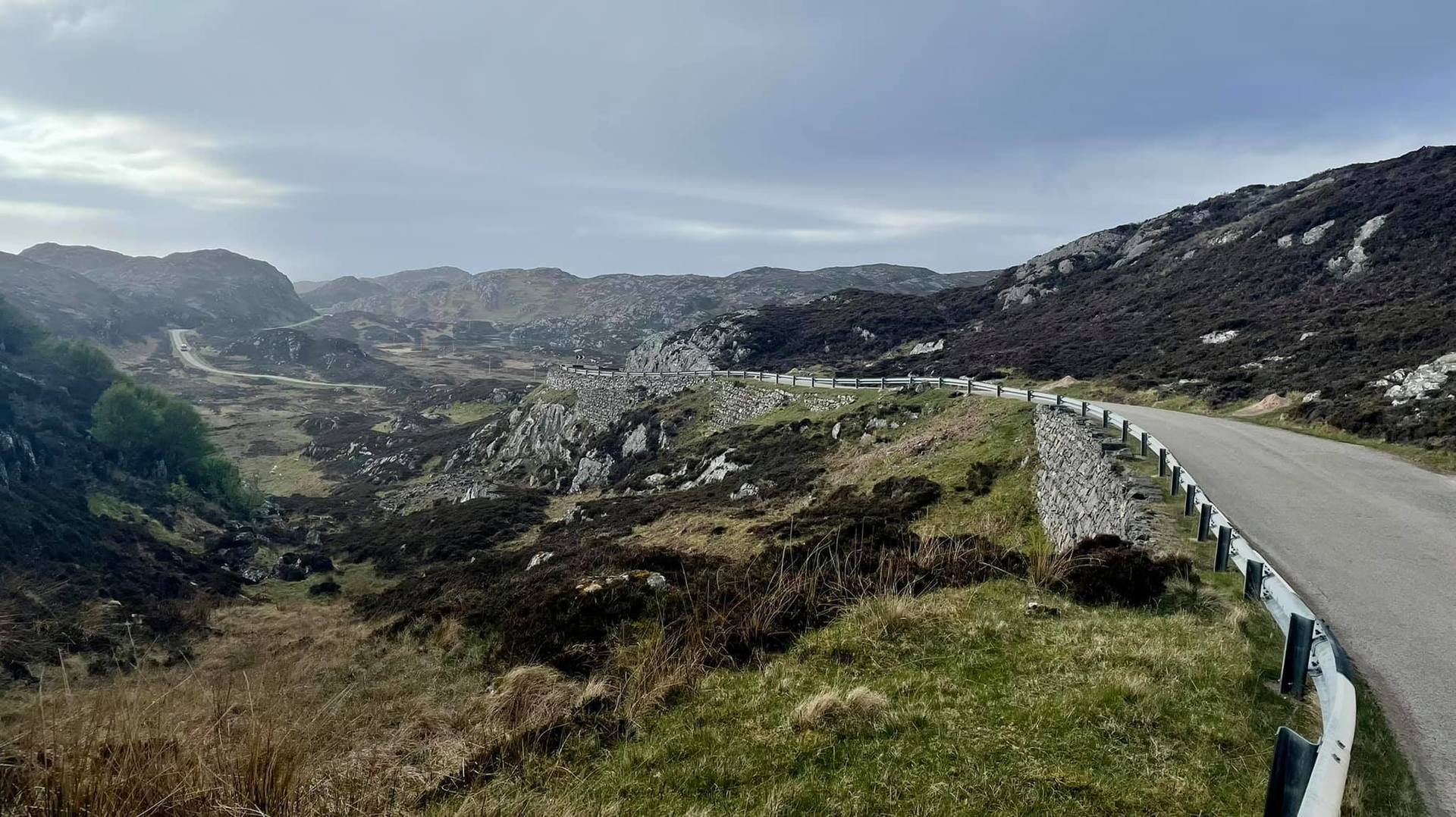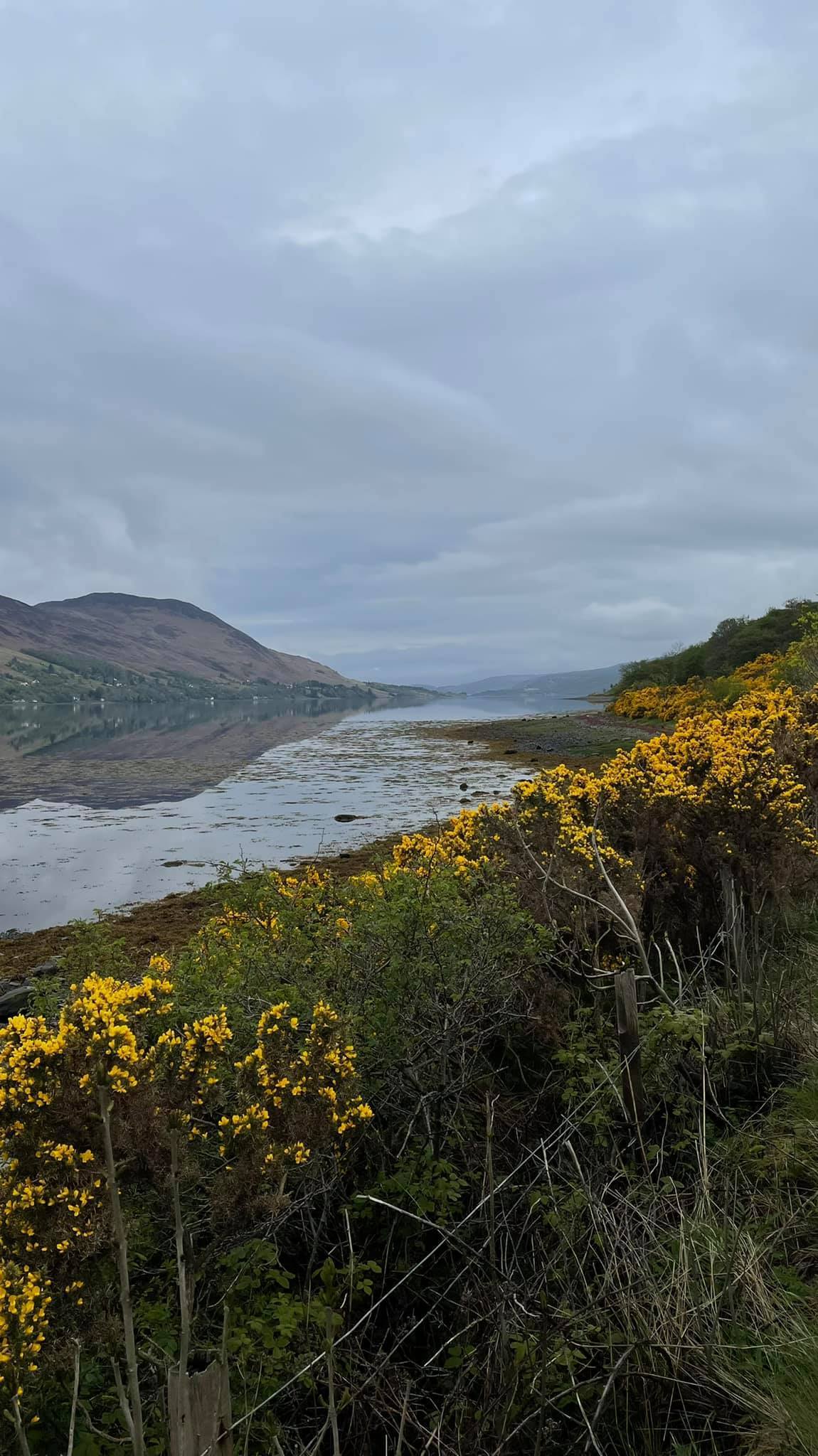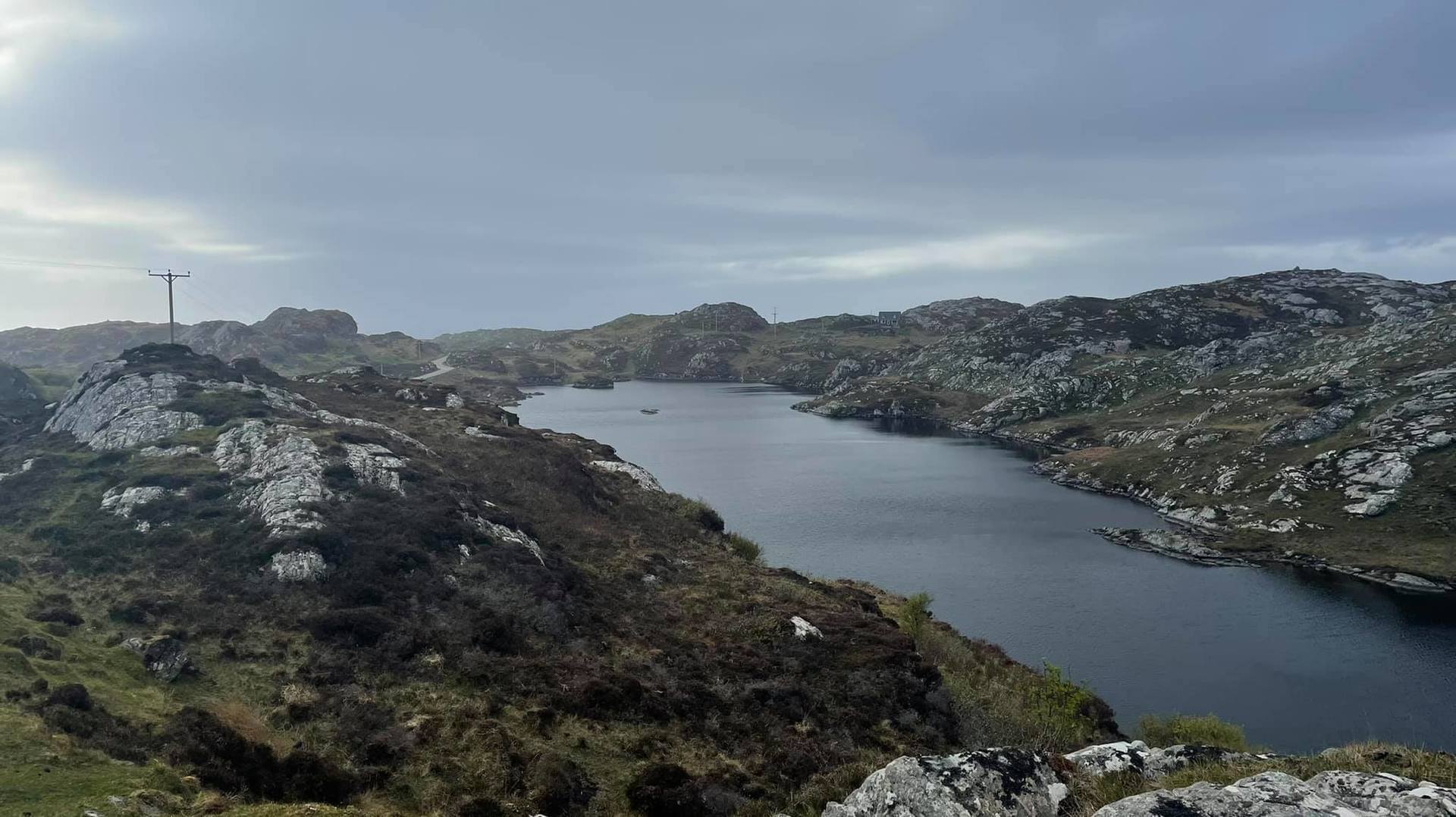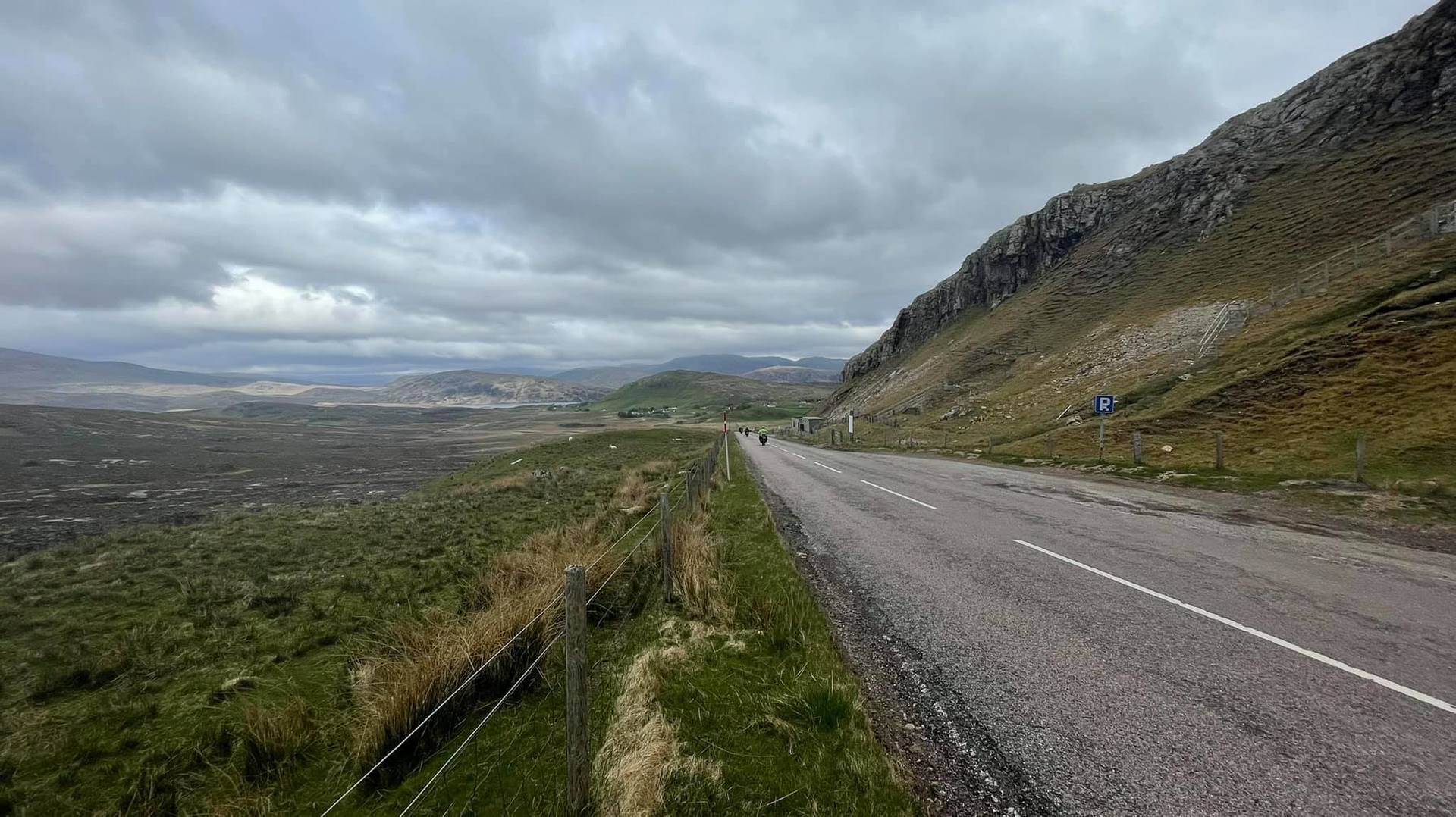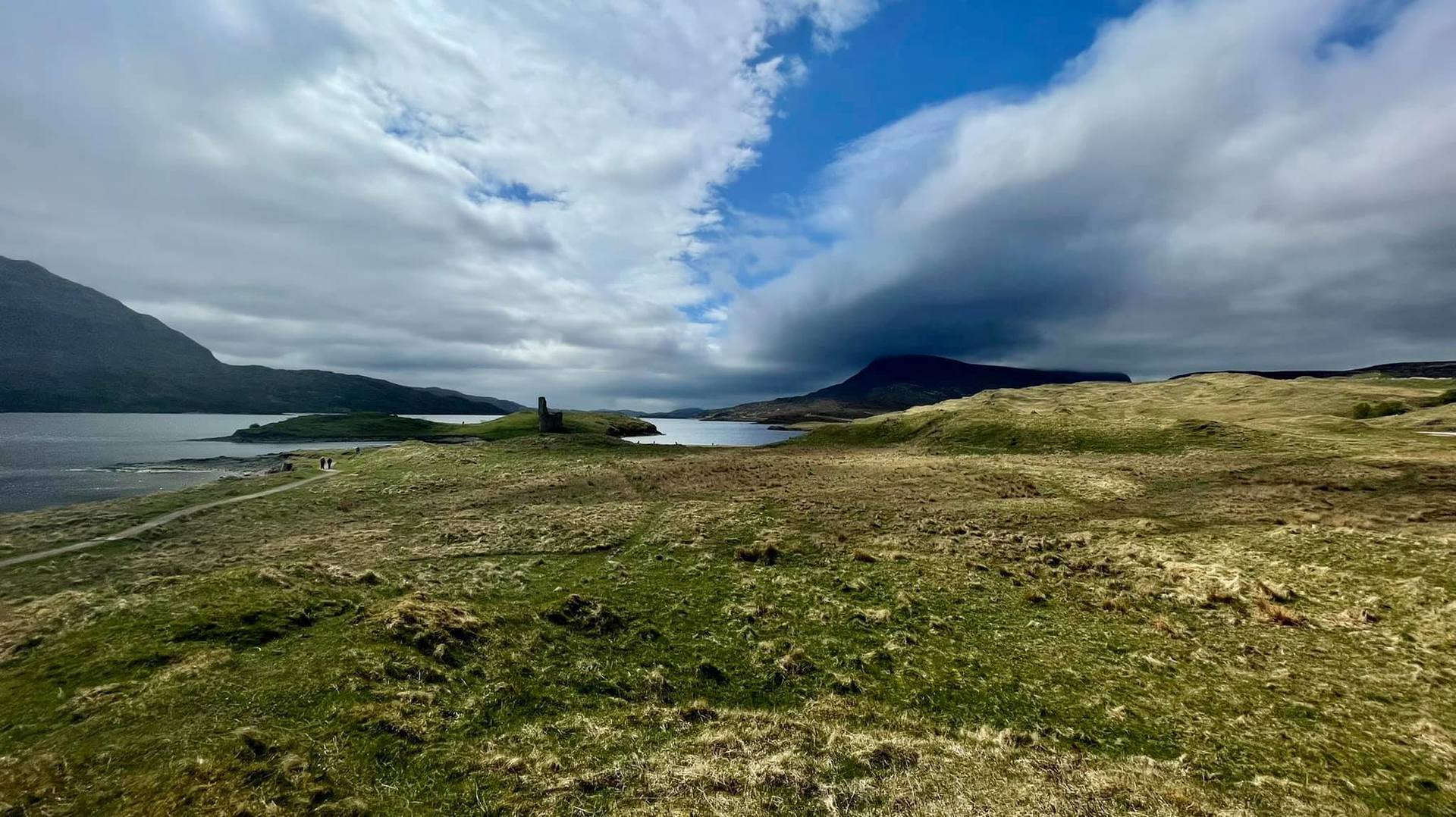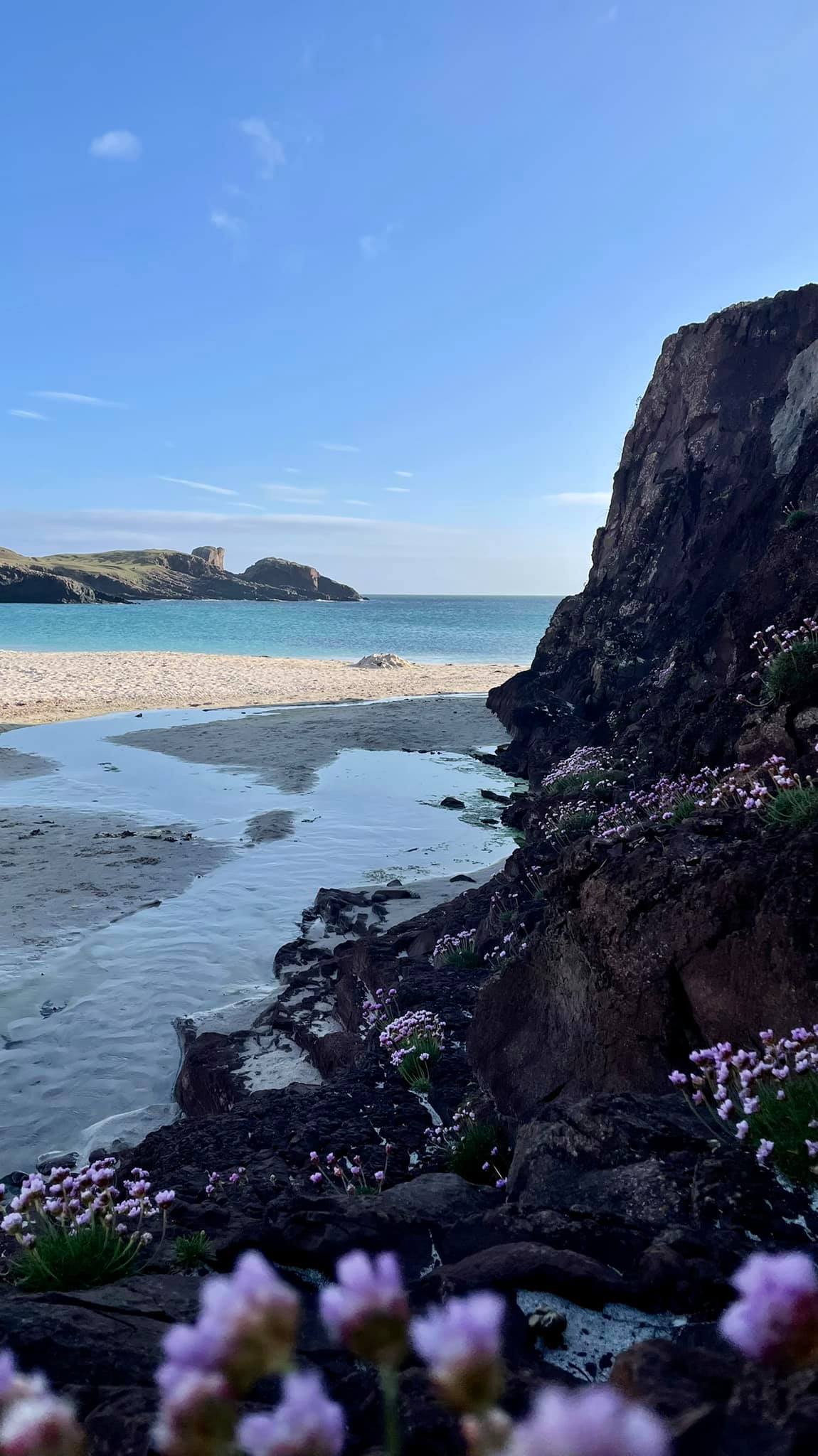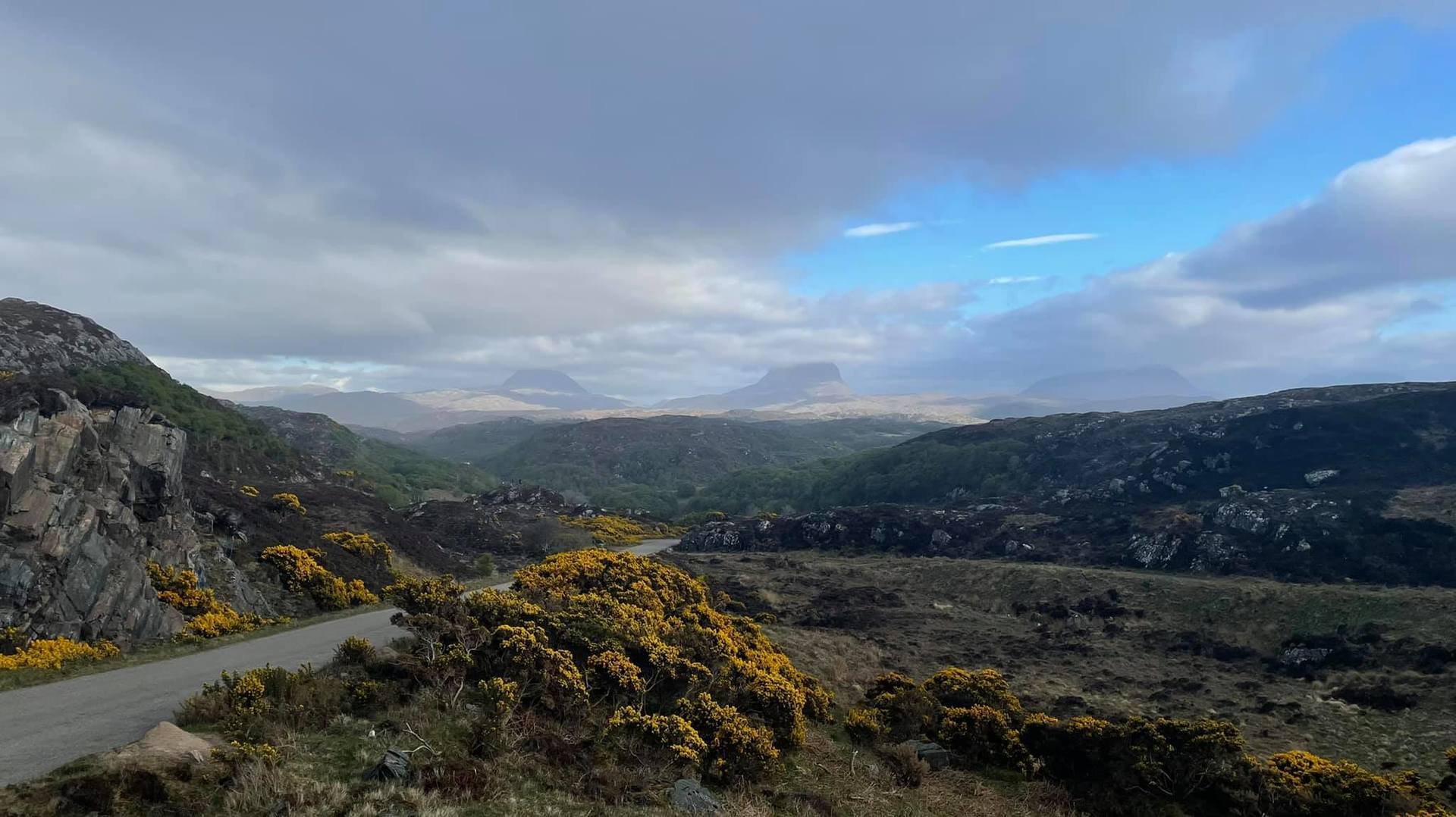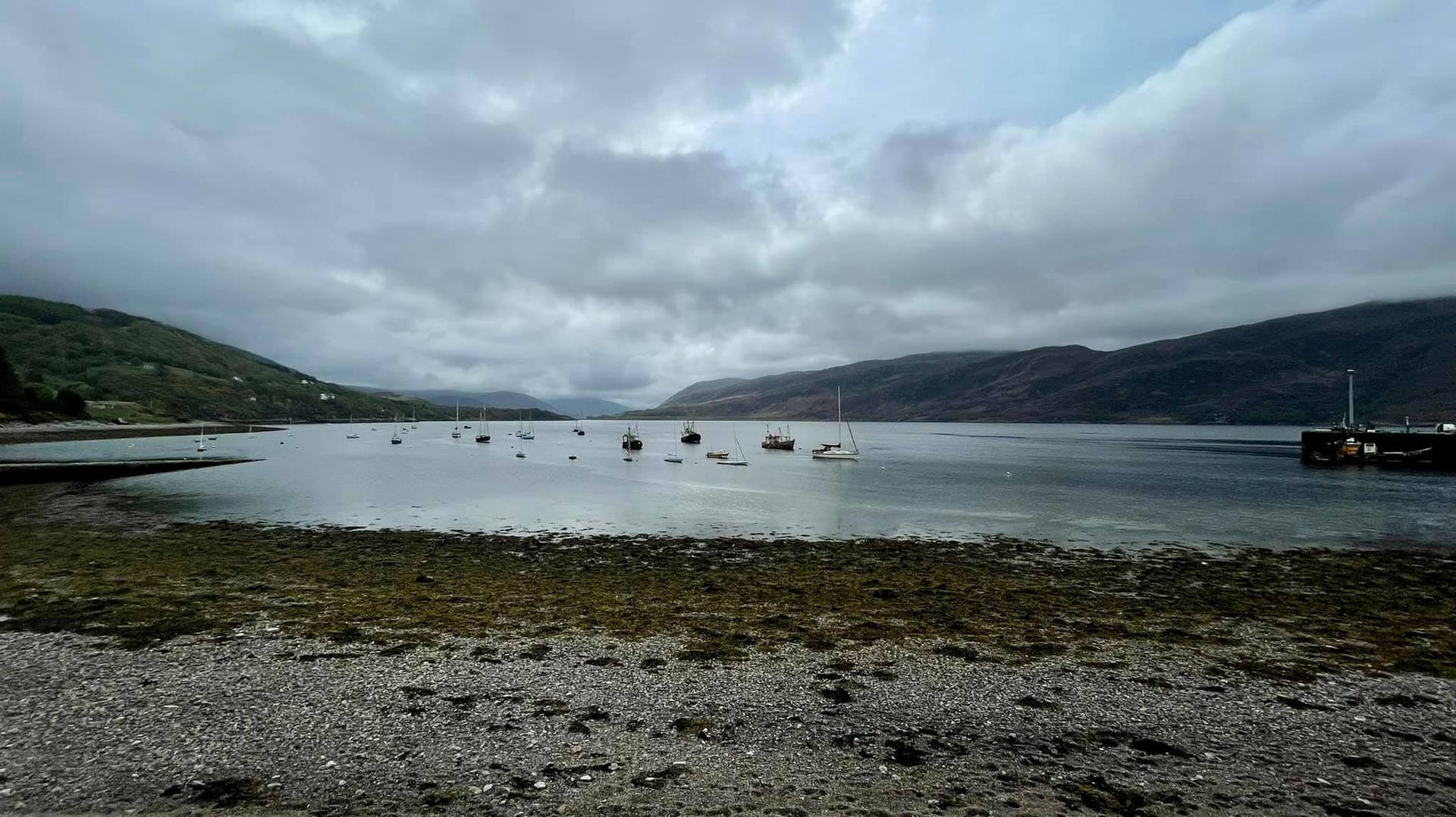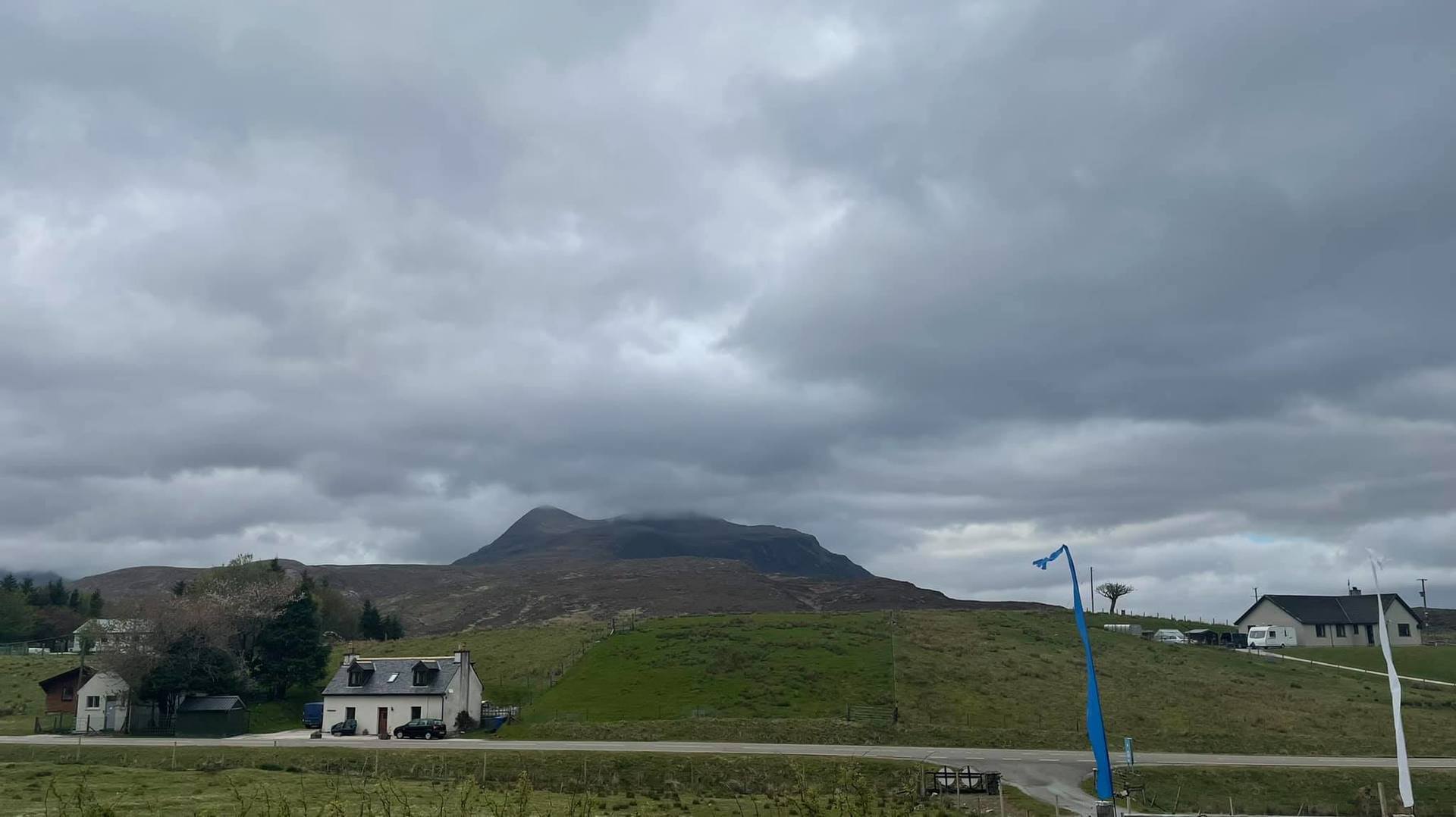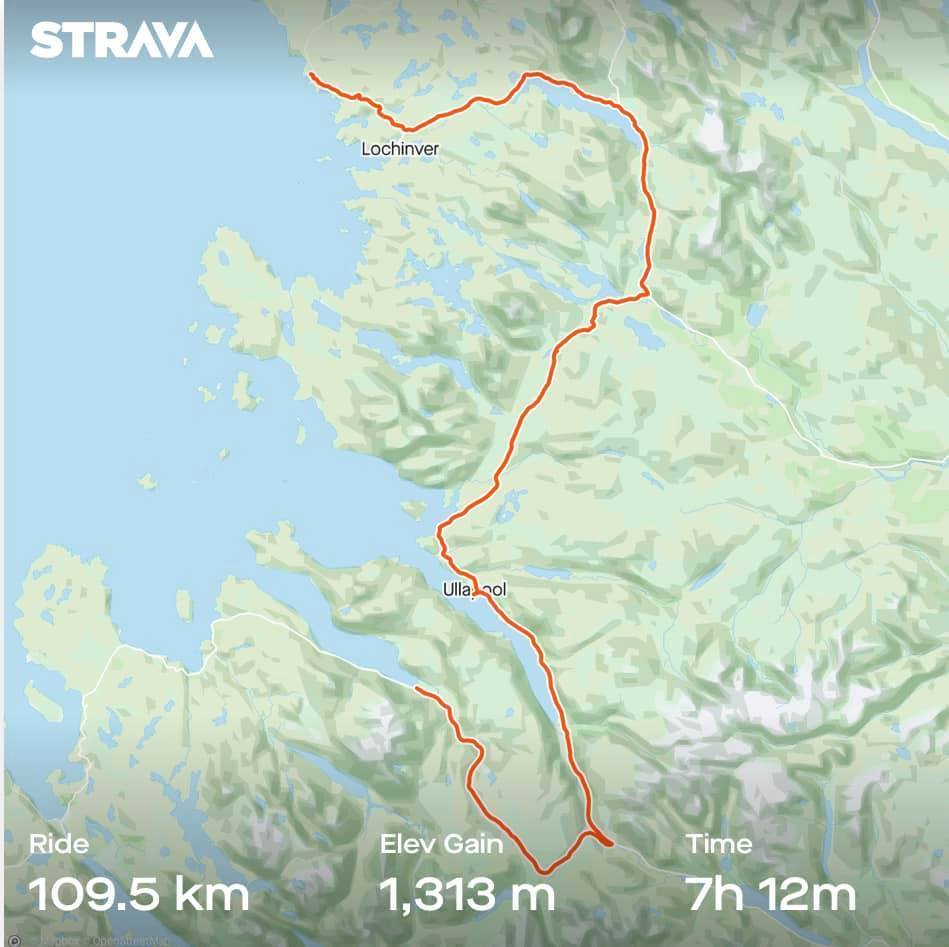 Ullapool is a port and a village of around 1,500 inhabitants in Ross and Cromarty, Scottish Highlands, located around 45 miles north-west of Inverness. Despite its small size, it is the largest settlement for many miles around, and an important port and tourist destination.
Michal had checked at Clachtoll Beach Campsite. Clachtoll Beach Campsite situated in Assynt in some of the most stunning scenery of the North West Highlands of Scotland. It is directly on the route of the North Coast 500.
Day 5
Thursday 27th May 2021
Here are some newest photographs: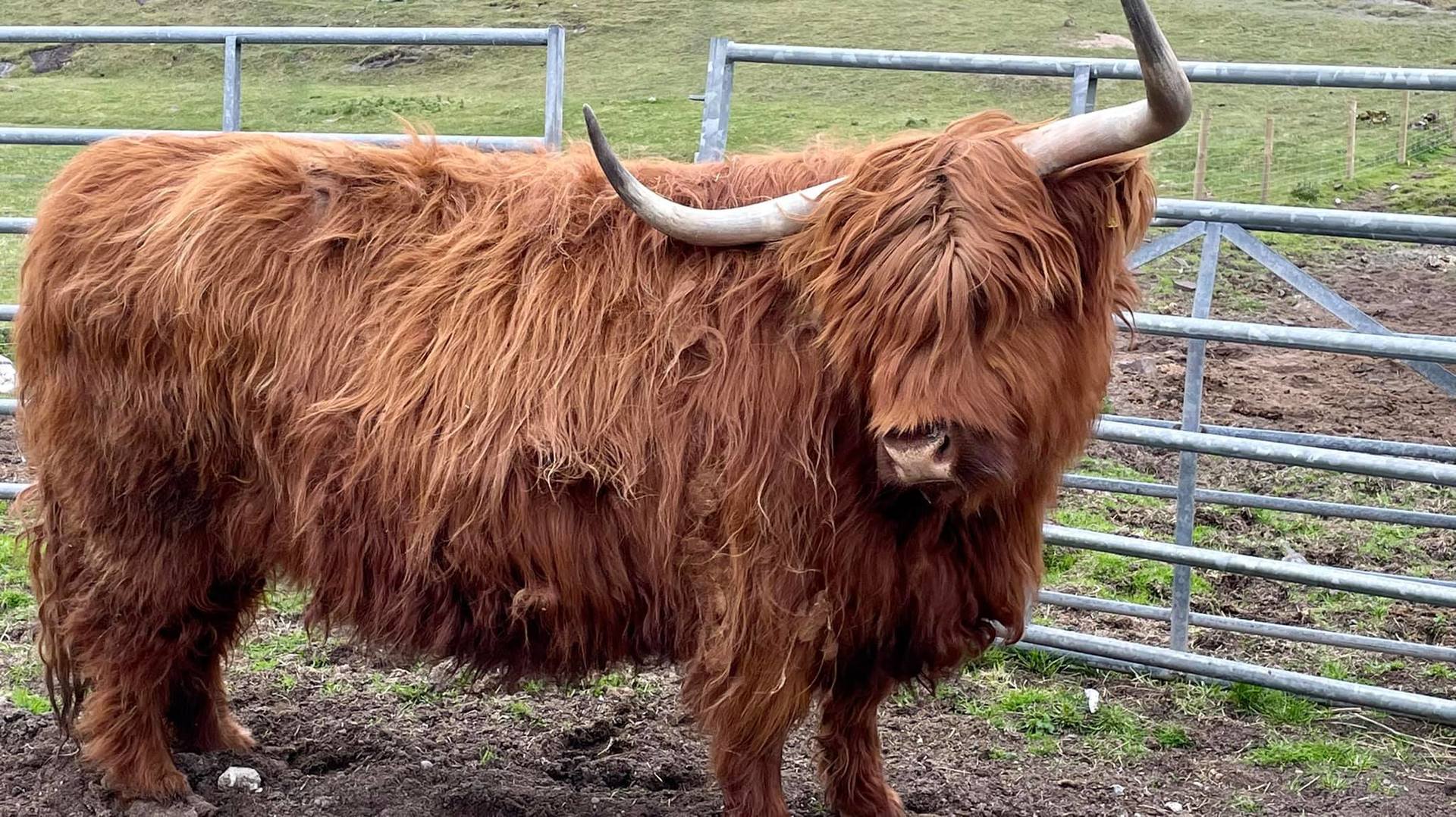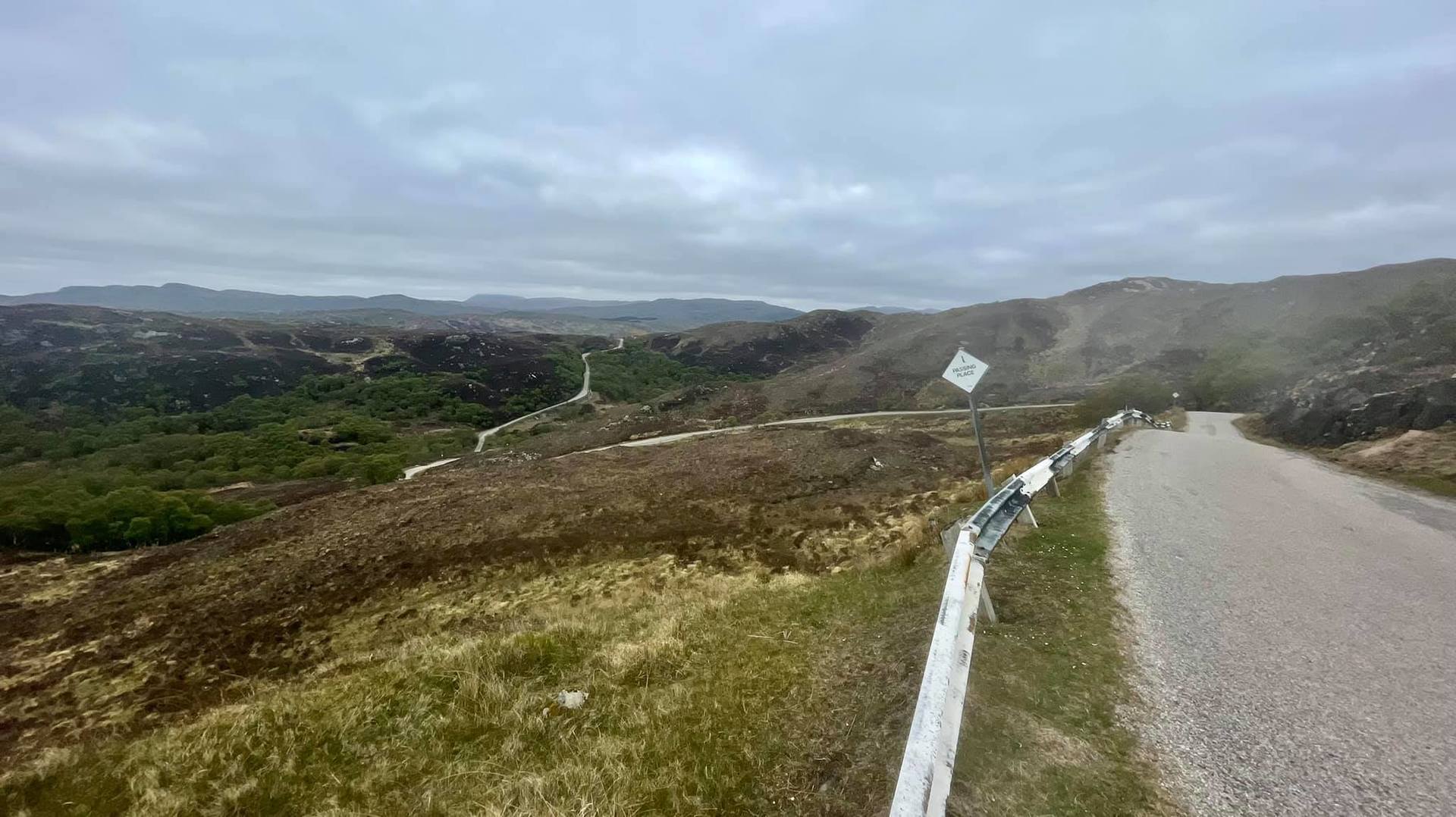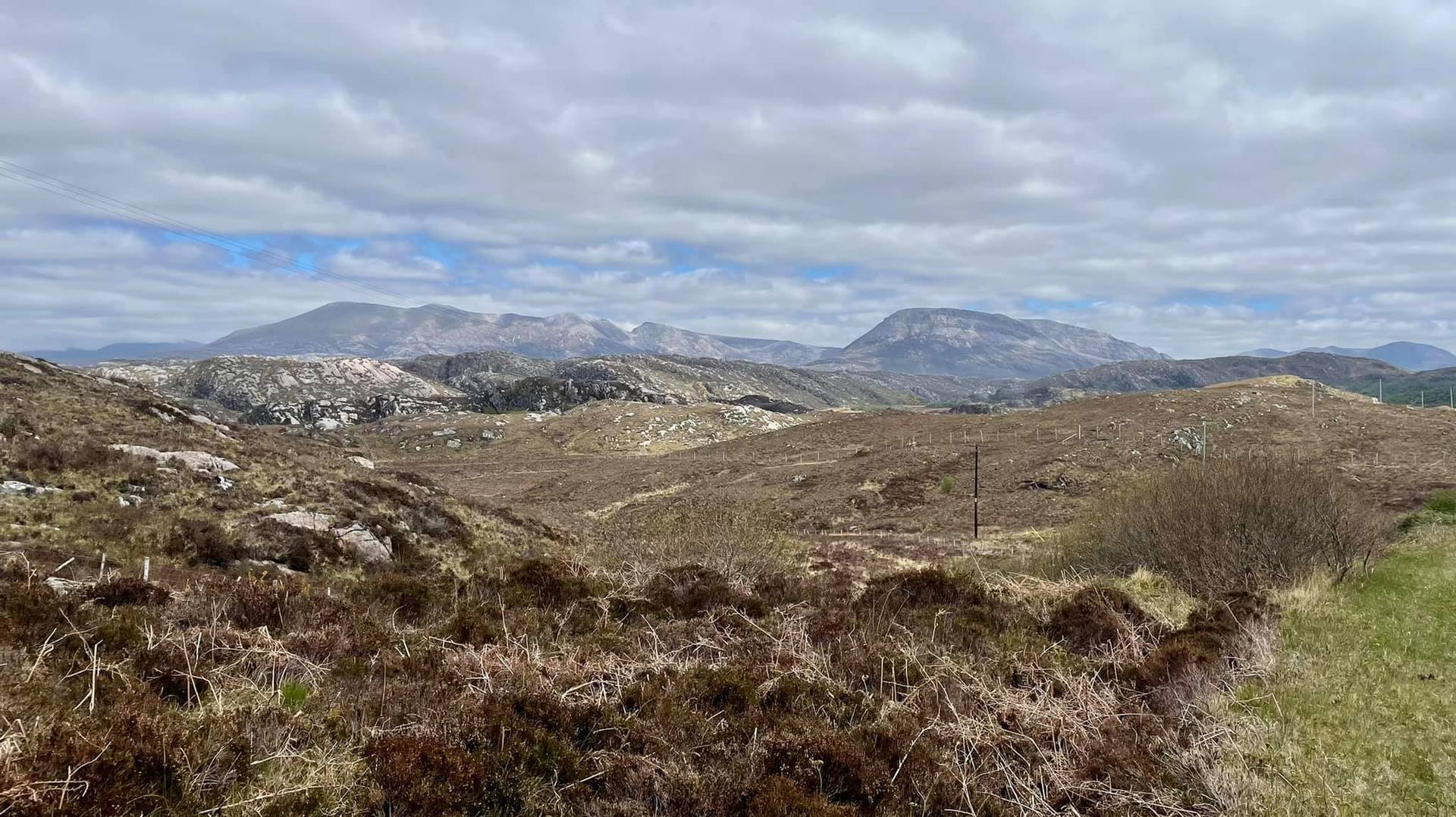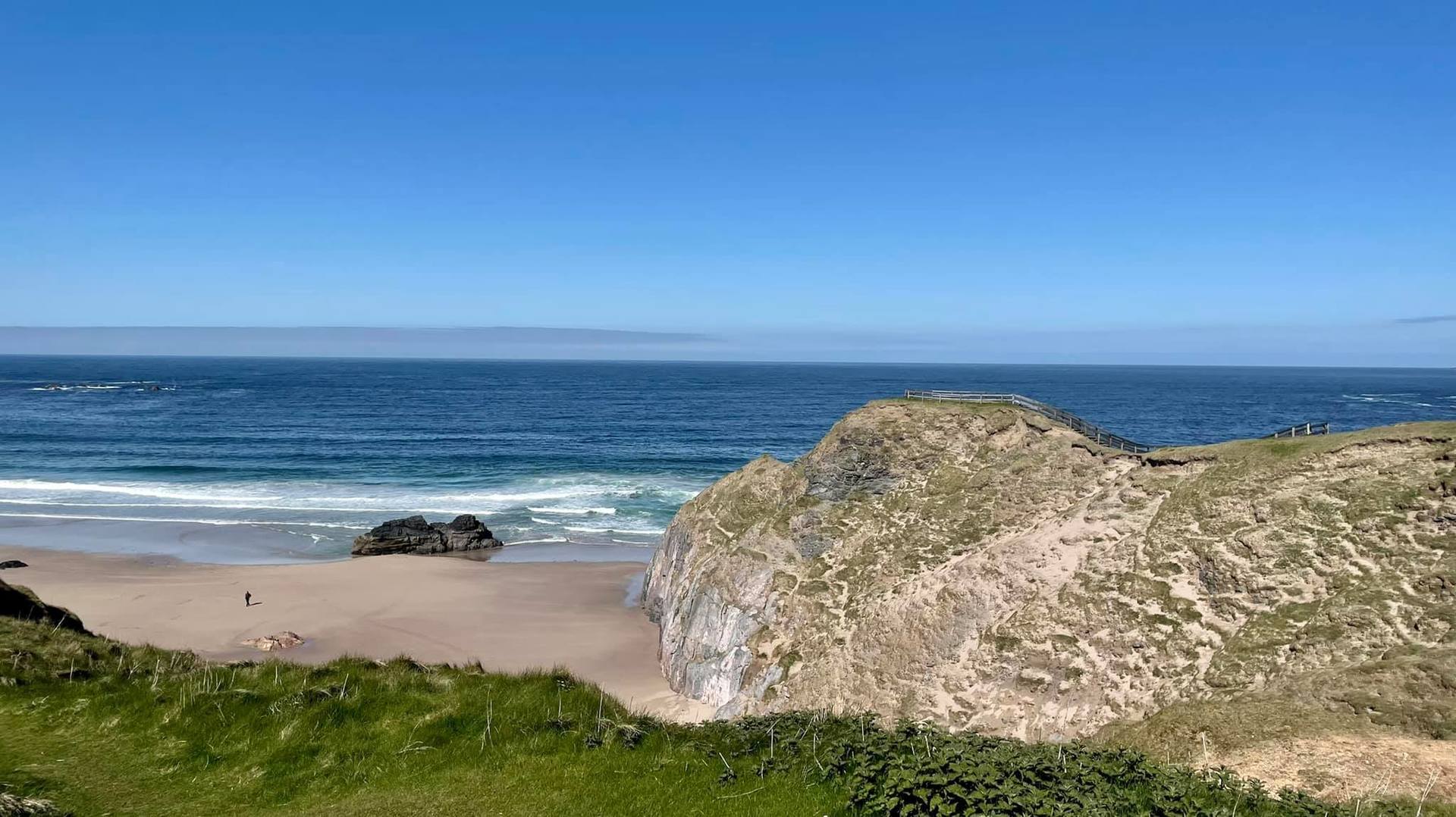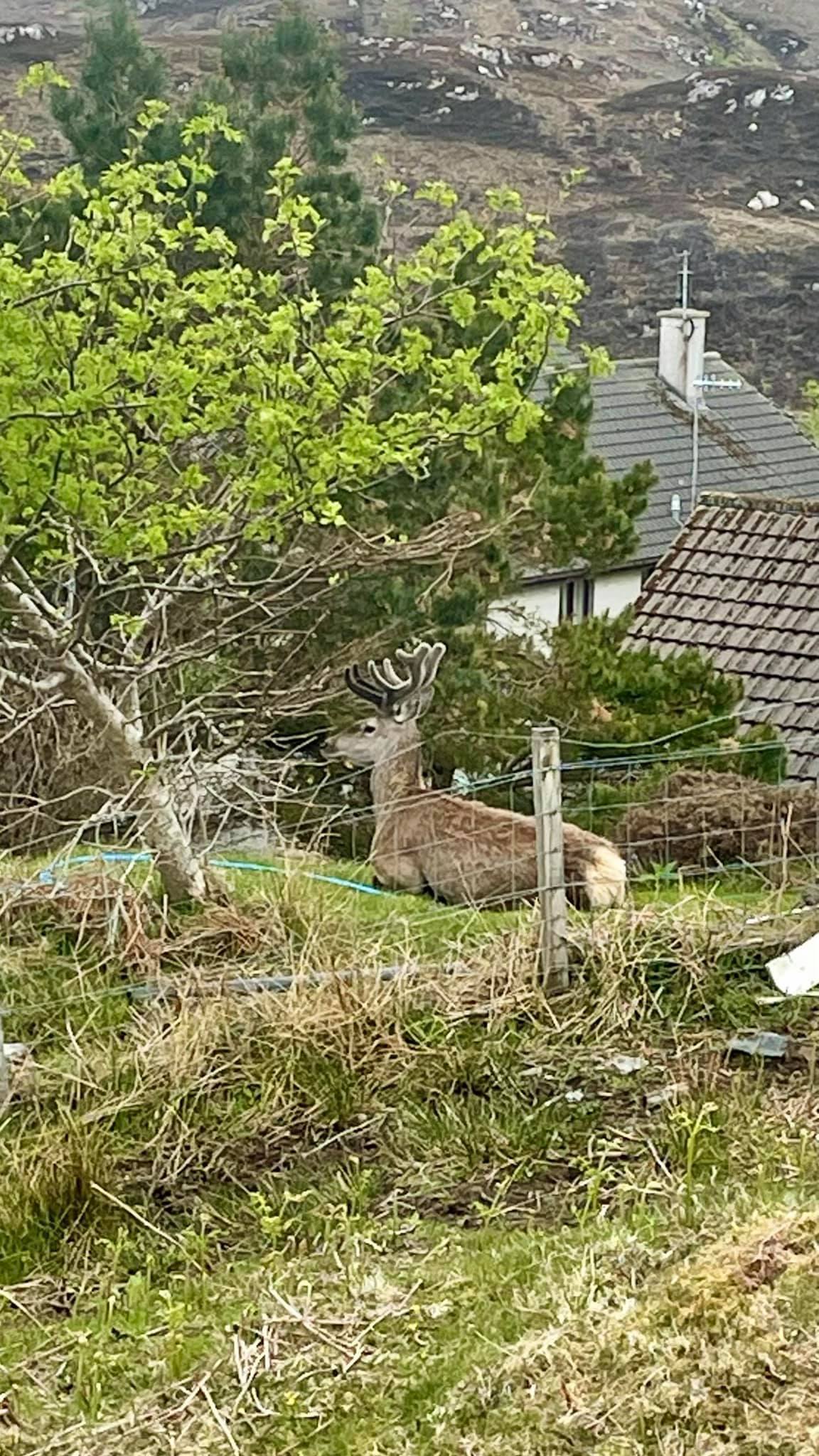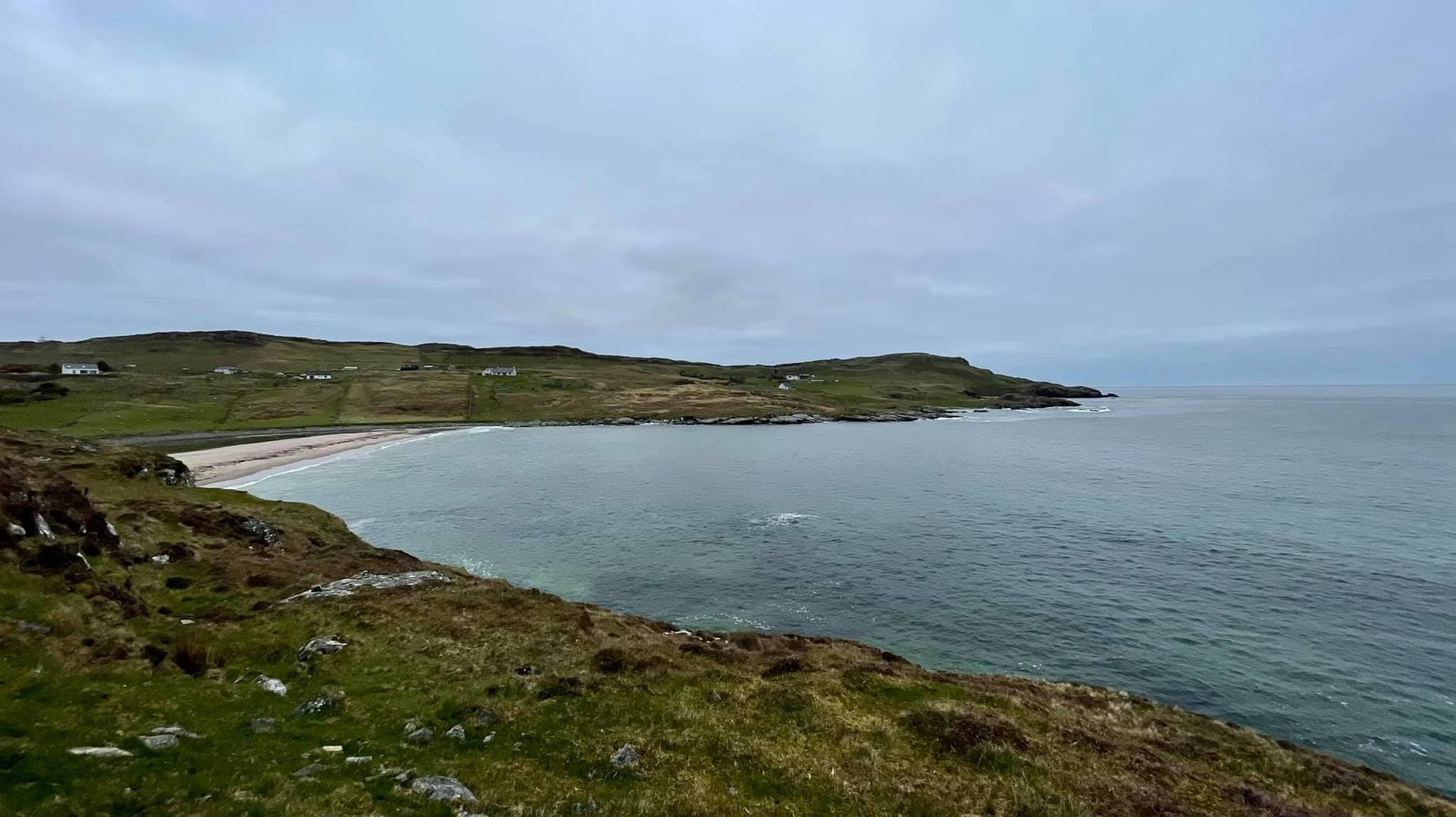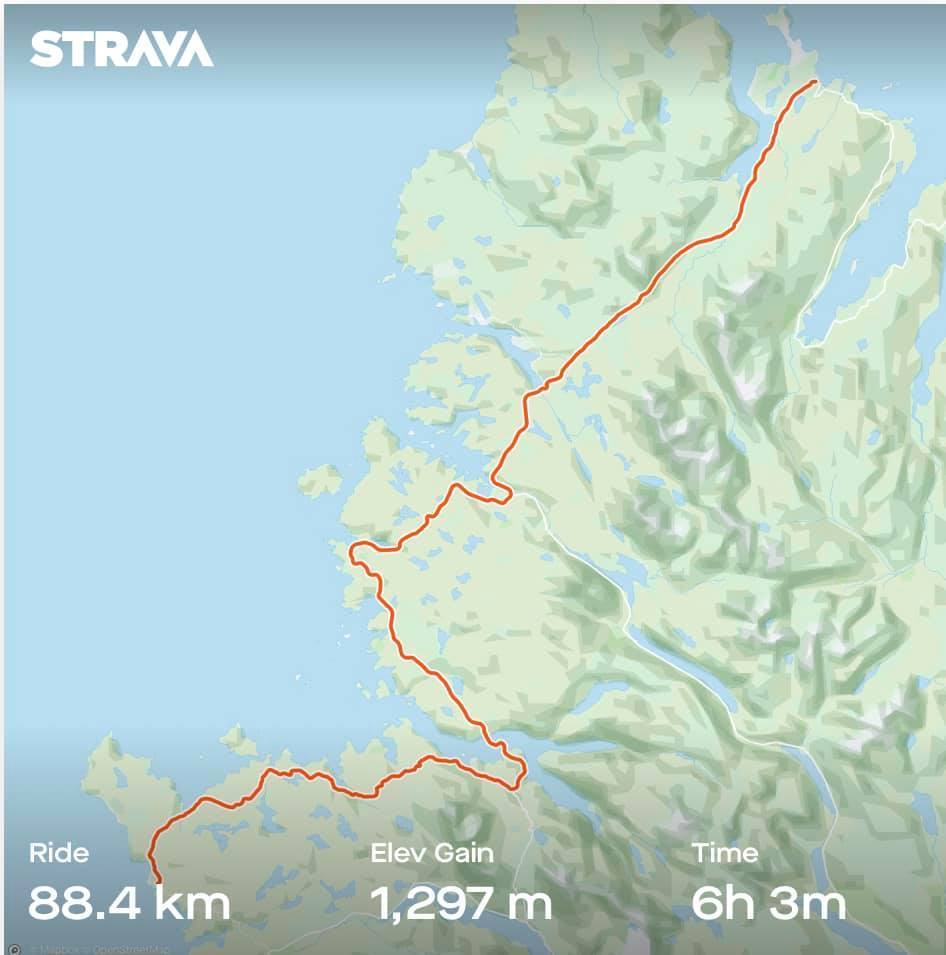 Day 6
Friday 28th May 2021
Michal is halfway through his challenge, He has completed 297 miles and cycled for over 30 hours in total. This is a truly remarkable achievement.
With your support, and kind messages, comments on Facebook, he can continue this amazing journey.
Here are some more photographs from Friday 28th May 2021, day 6 of Michal's Cycle for Szymon Challenge.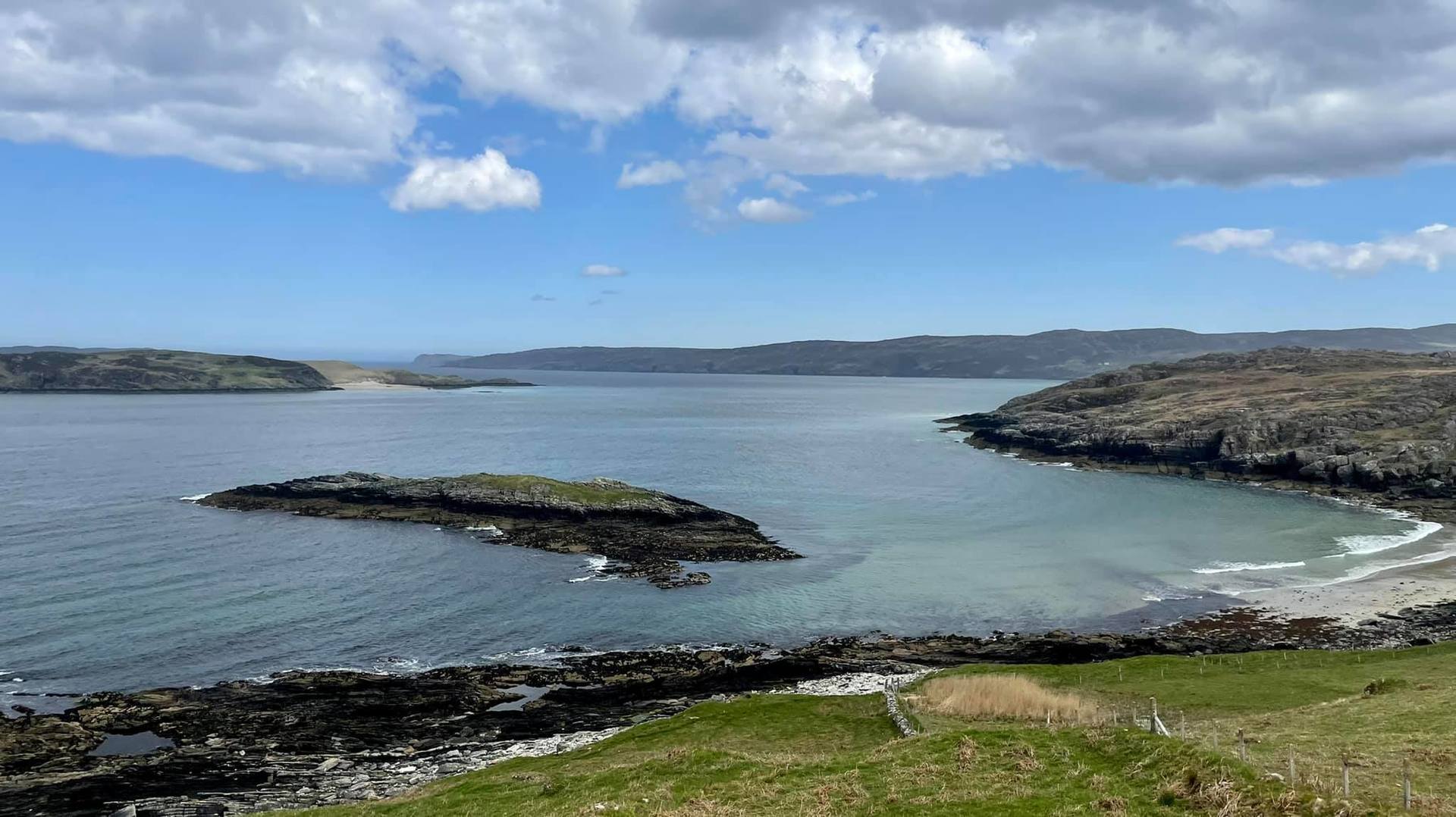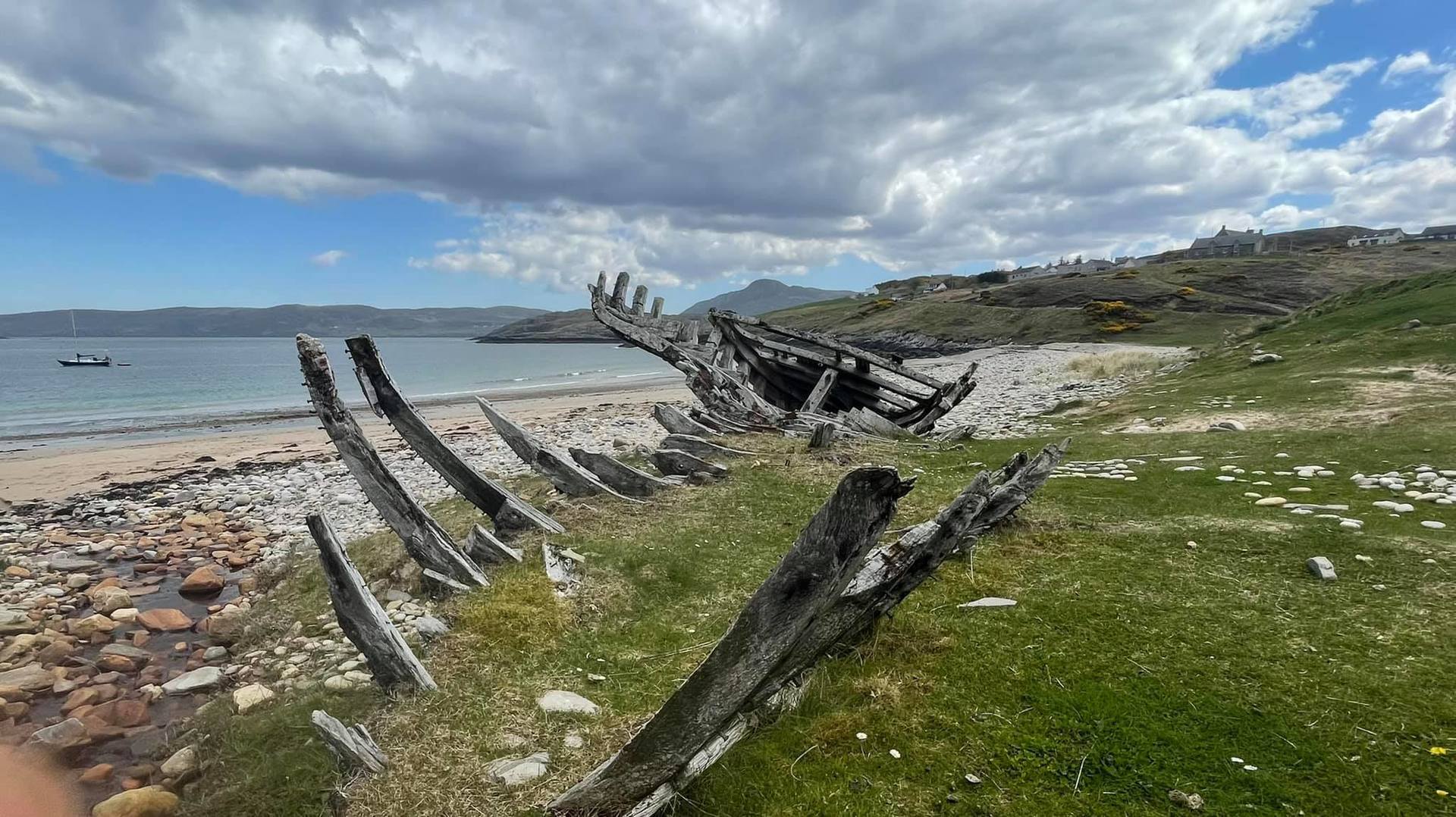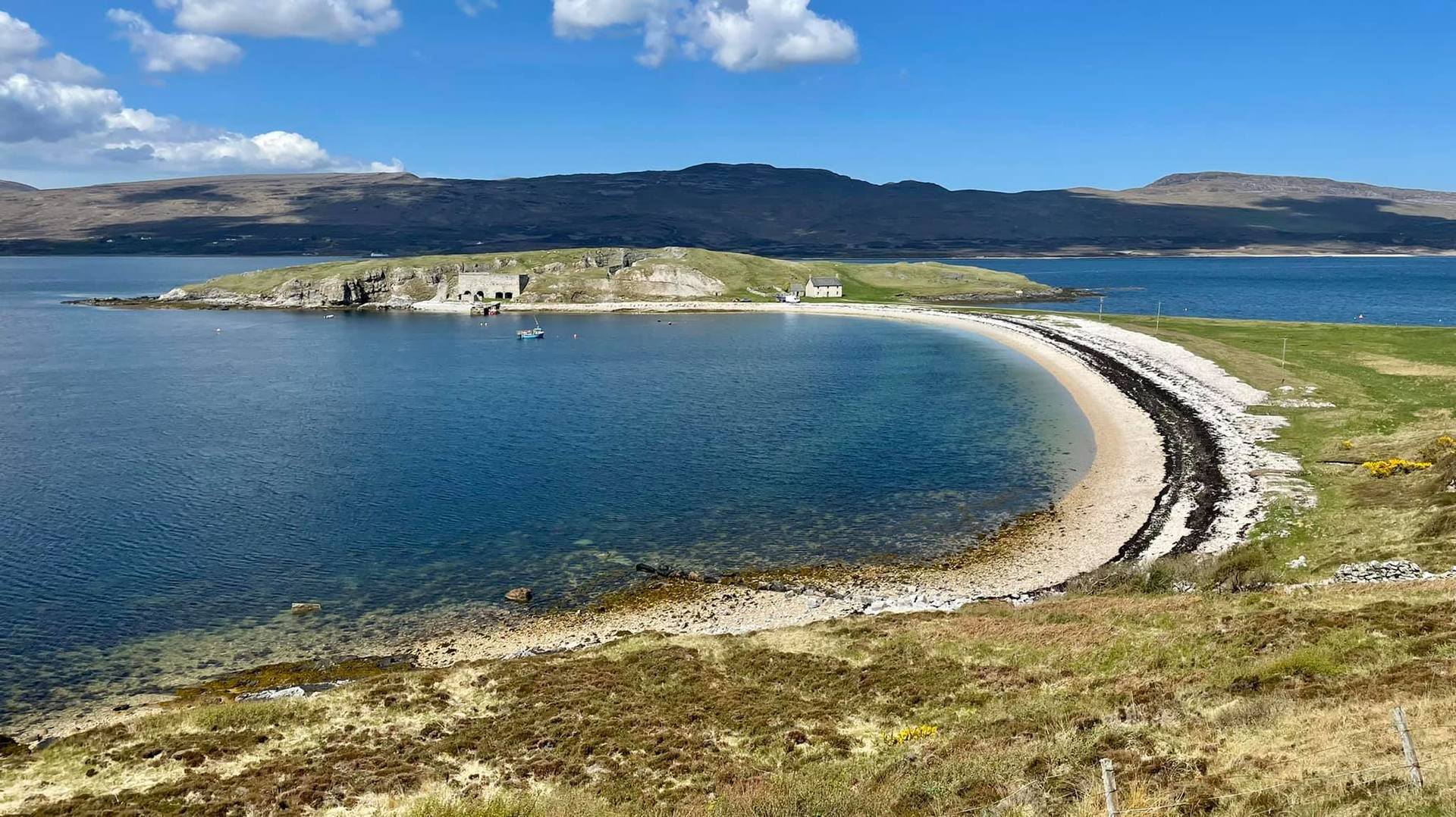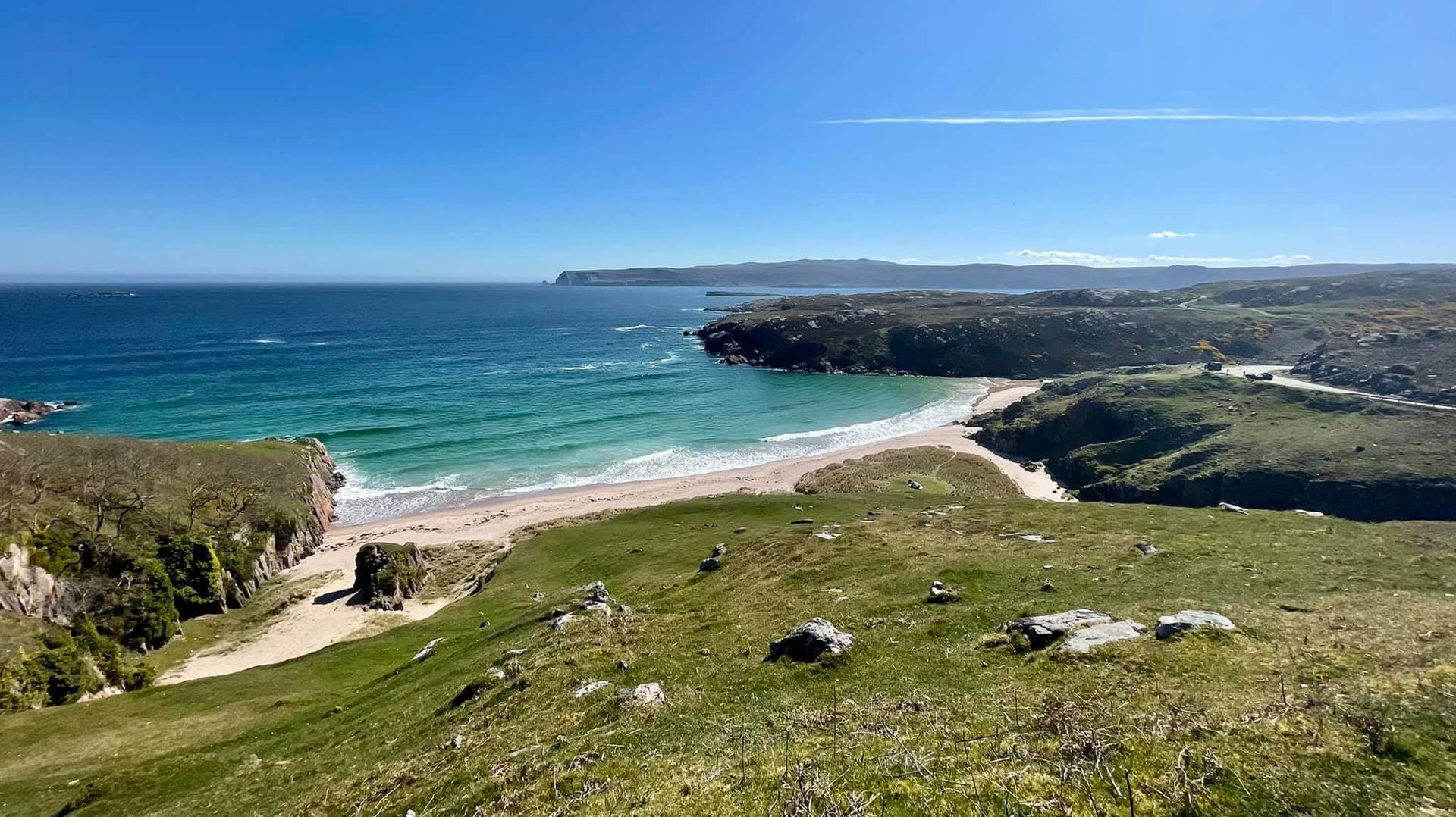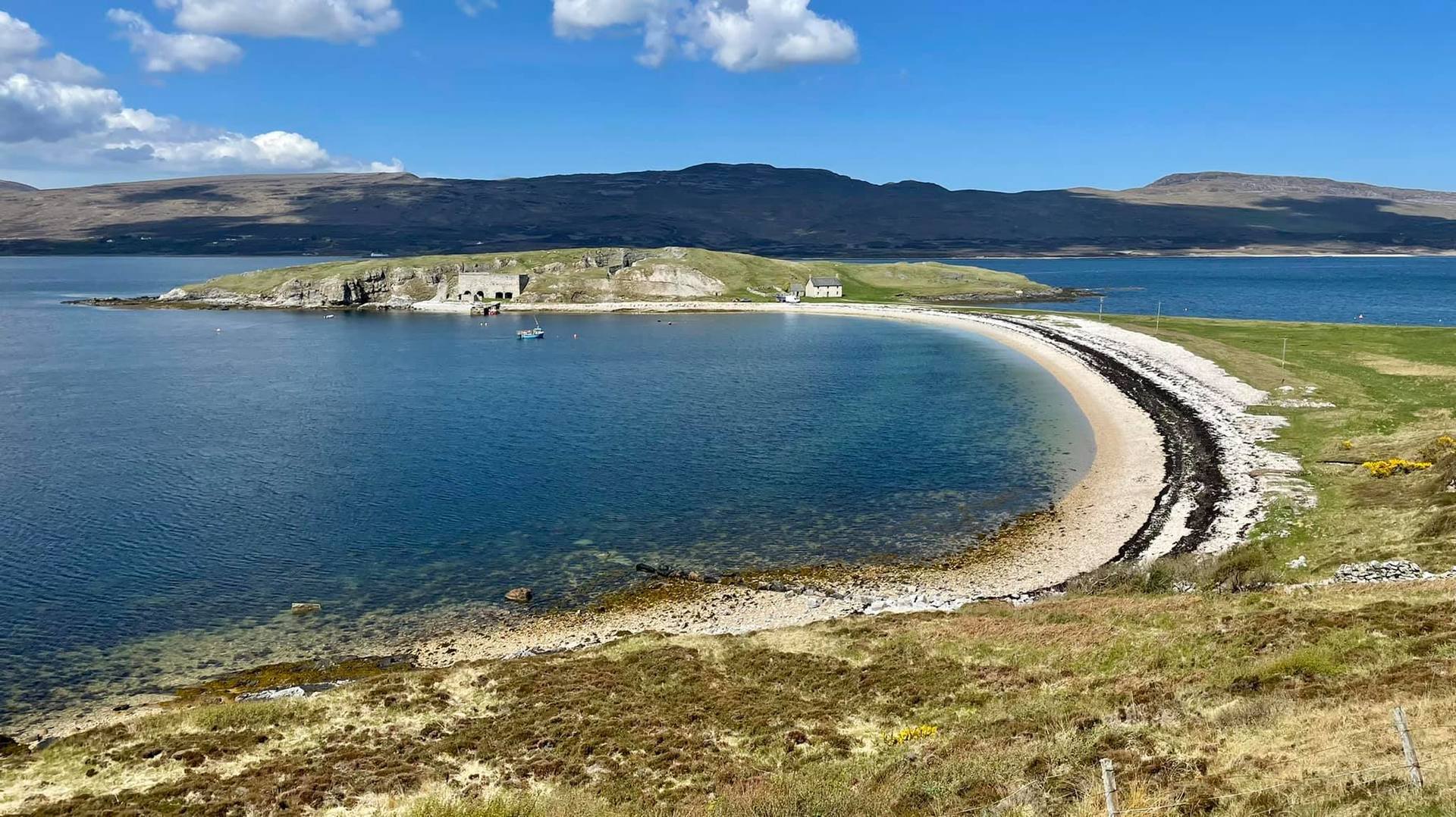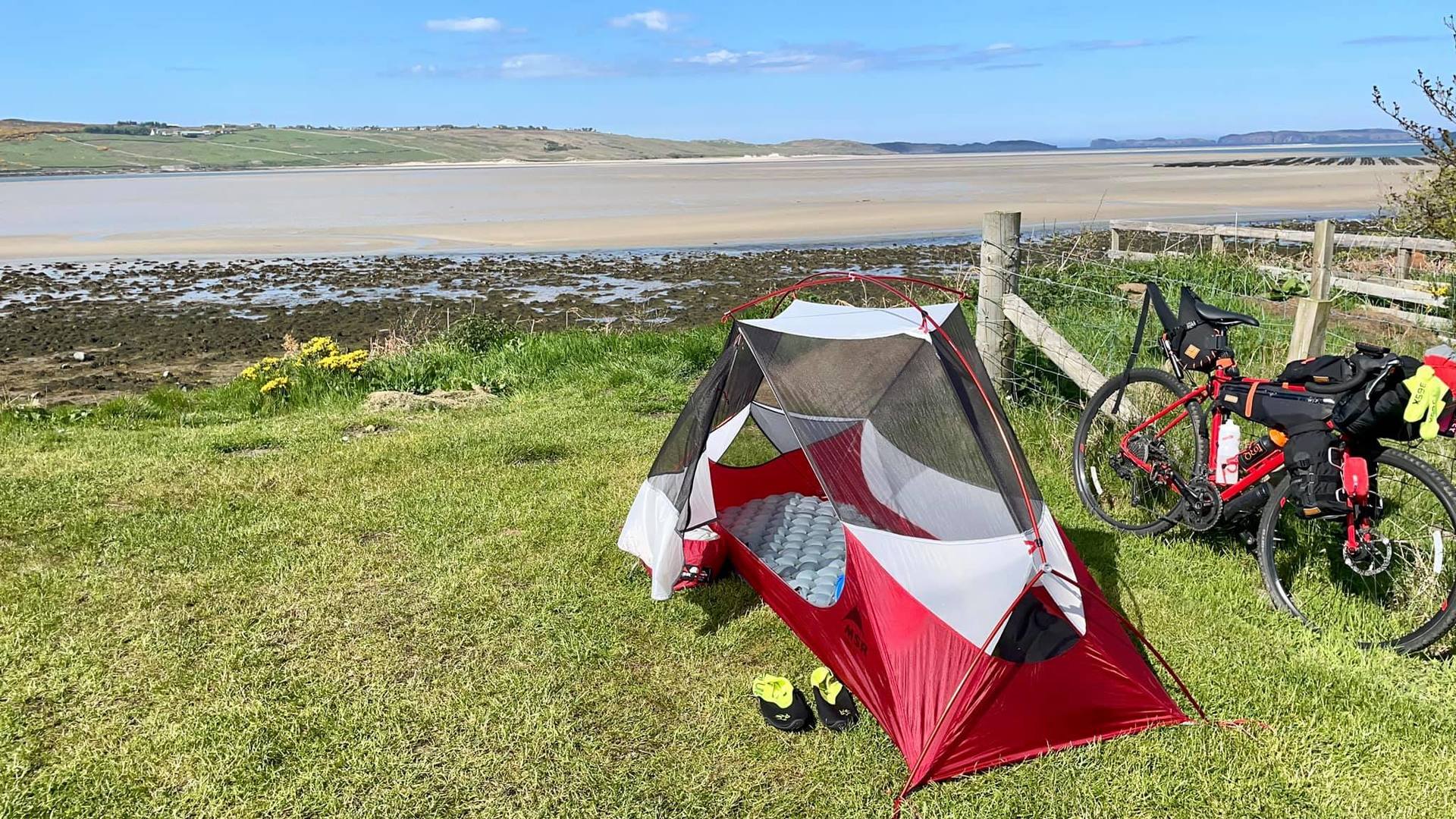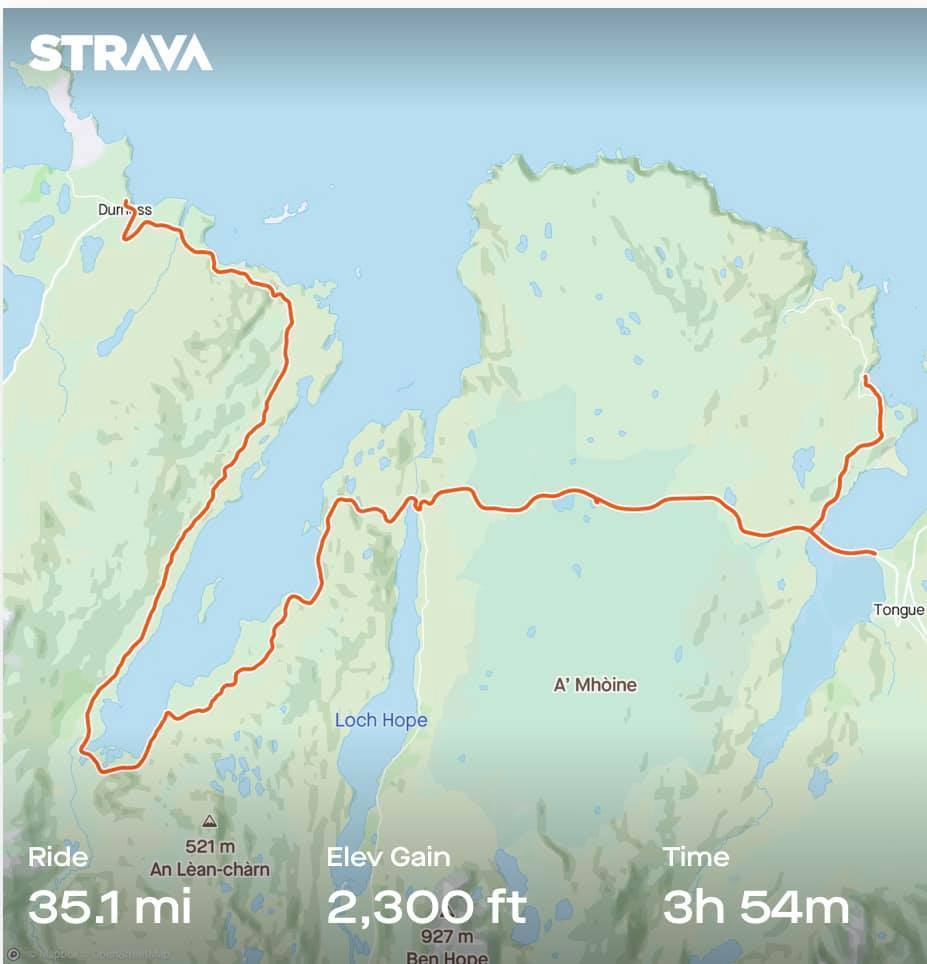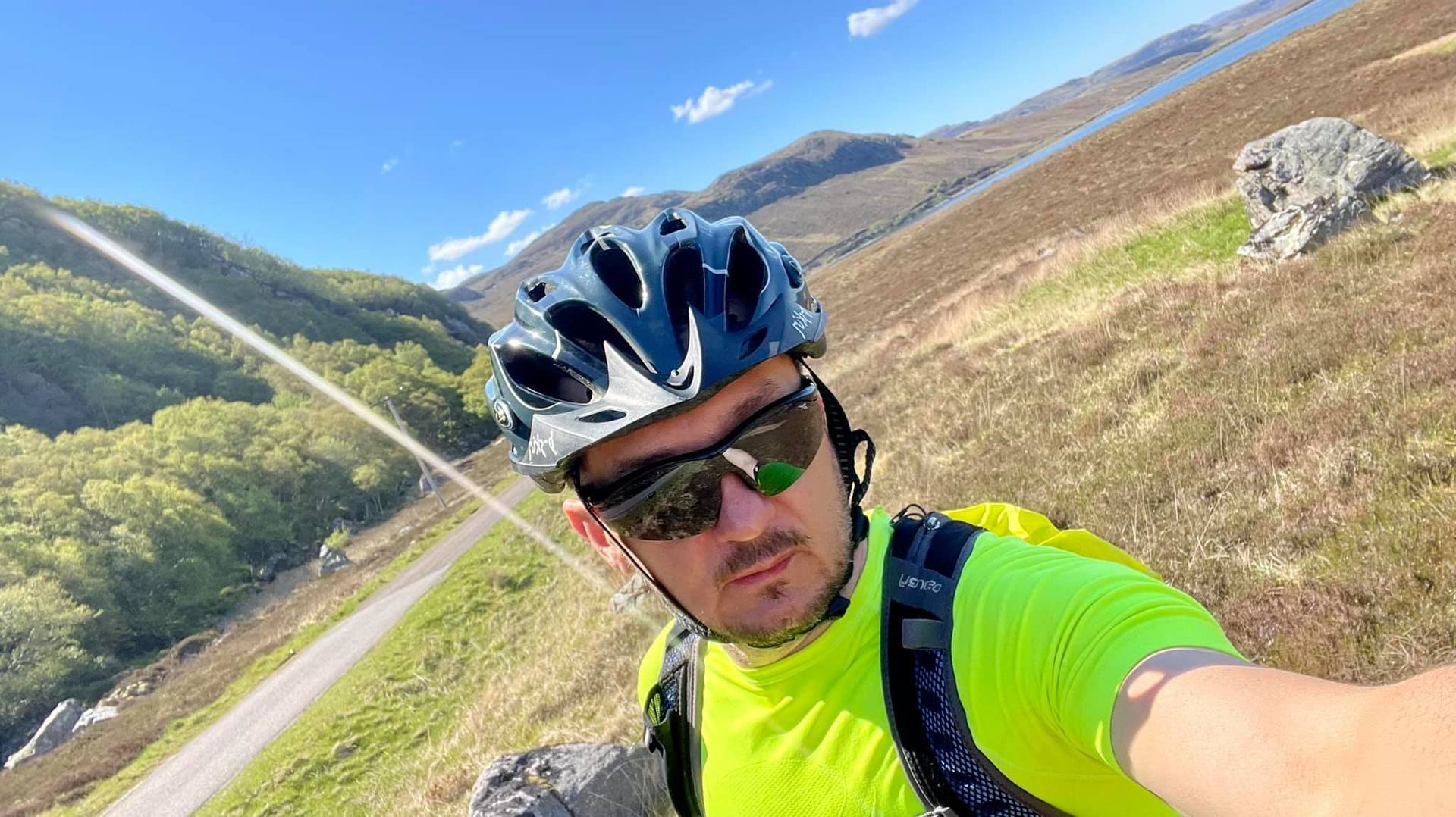 DAY 7
Saturday 29th May 2021
Michal is in Thurso, Highland.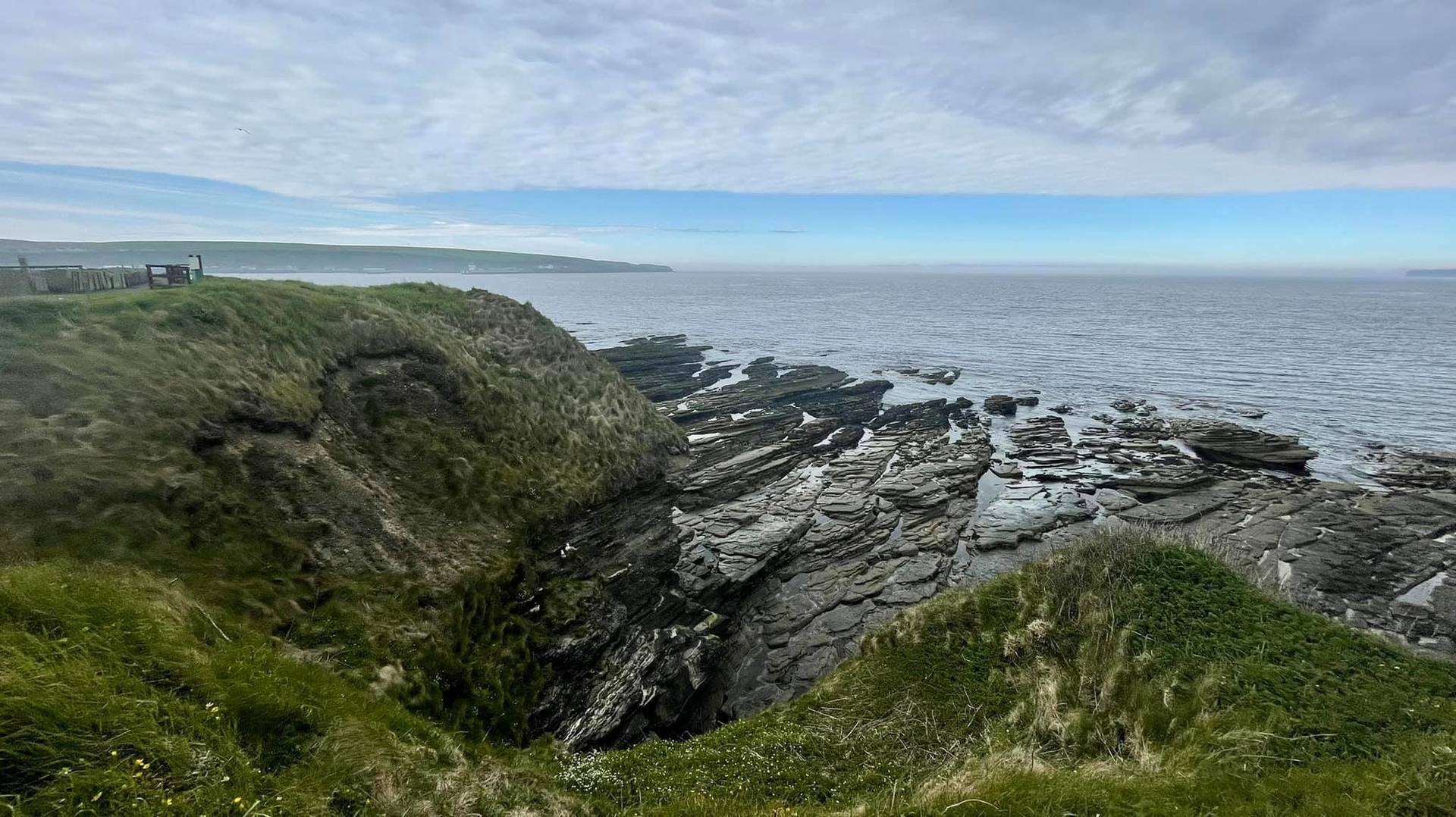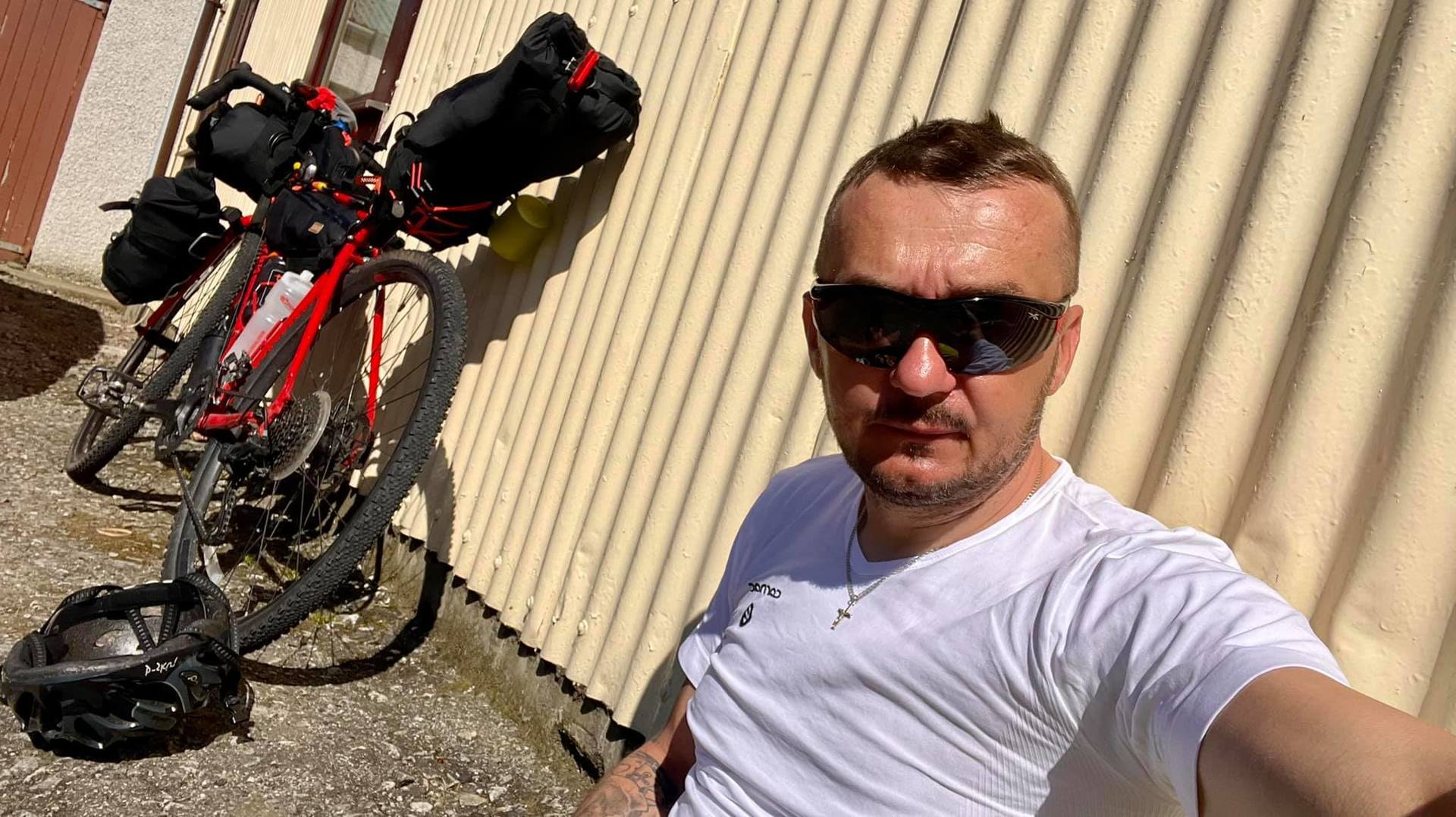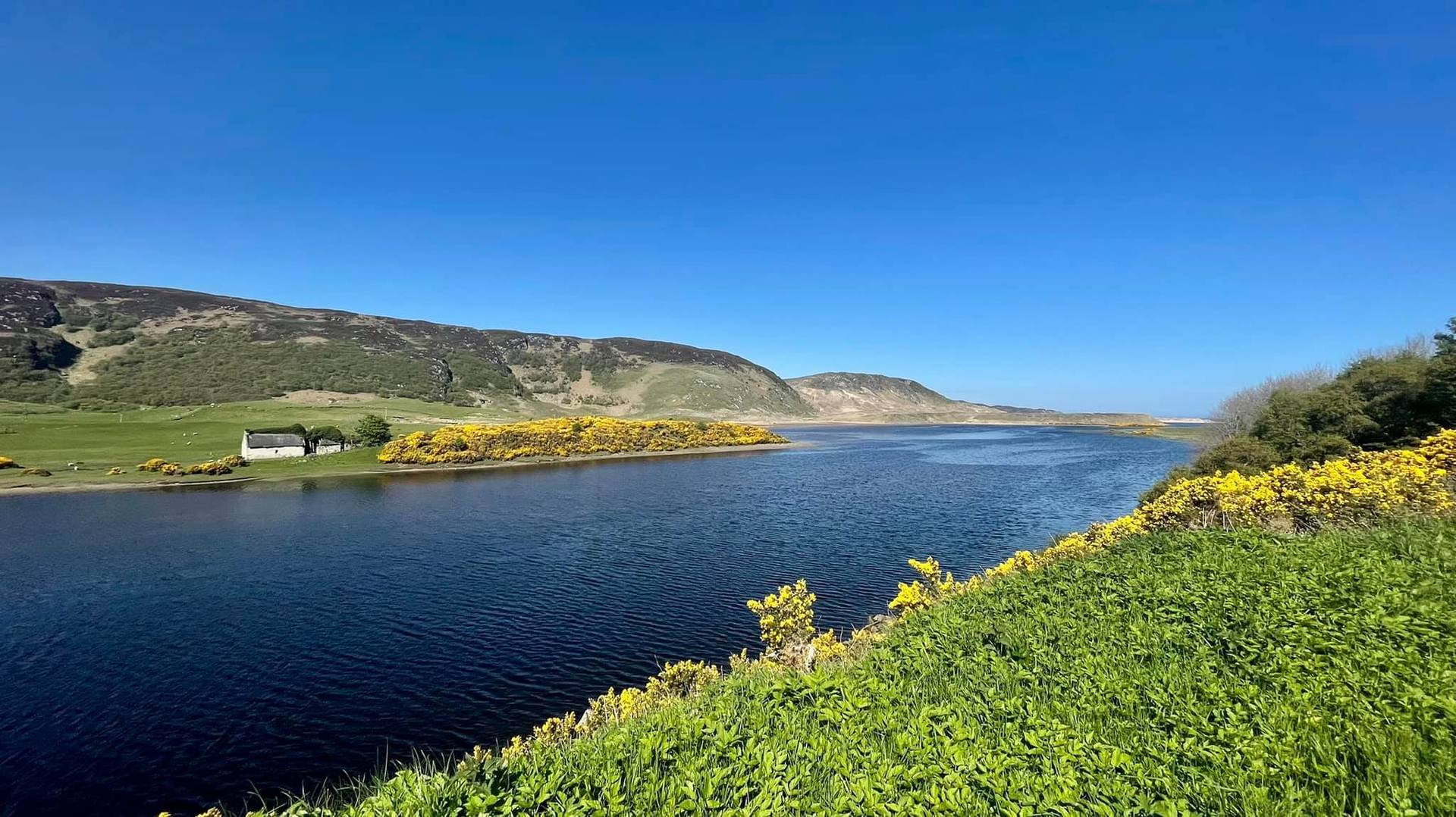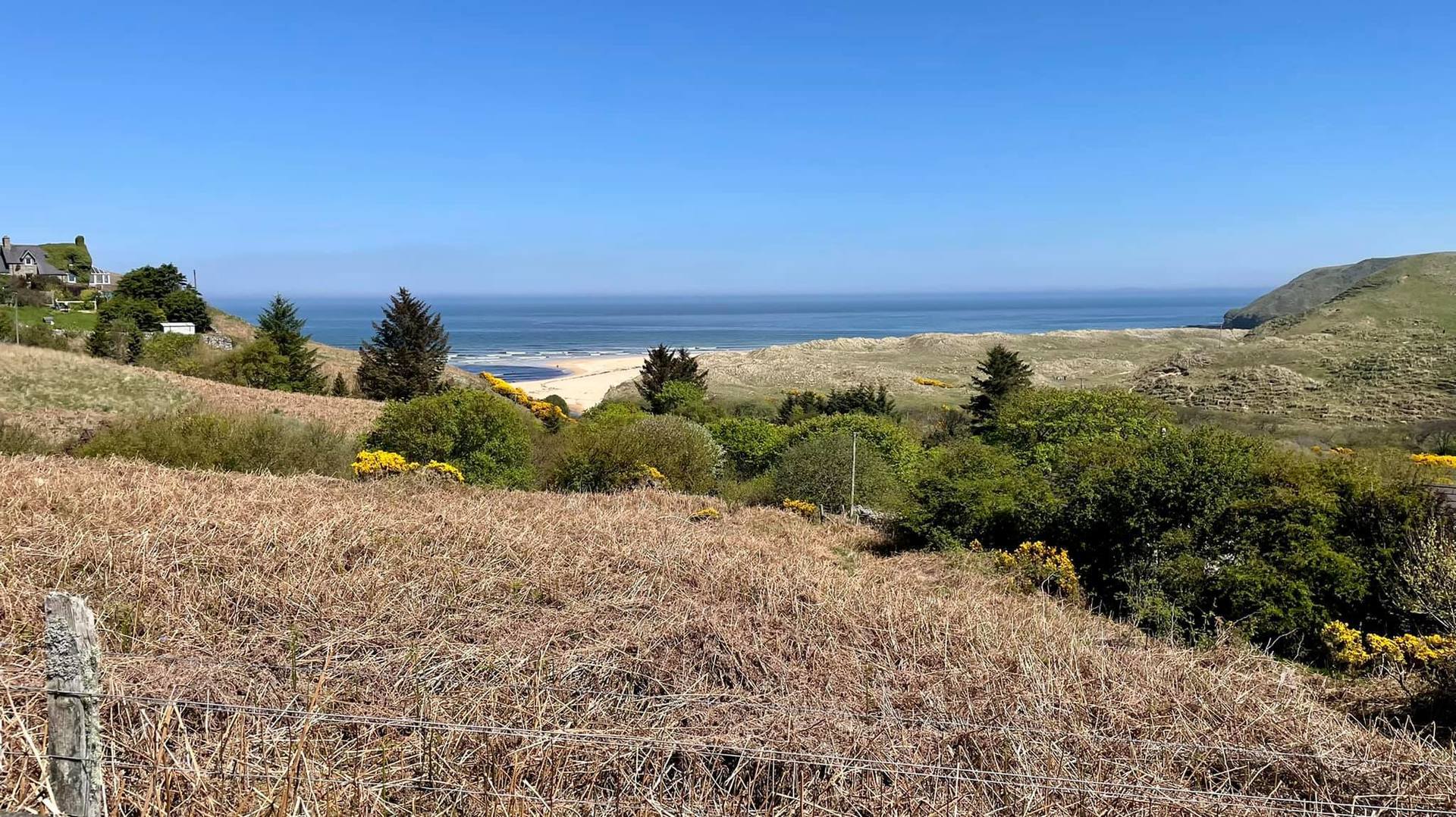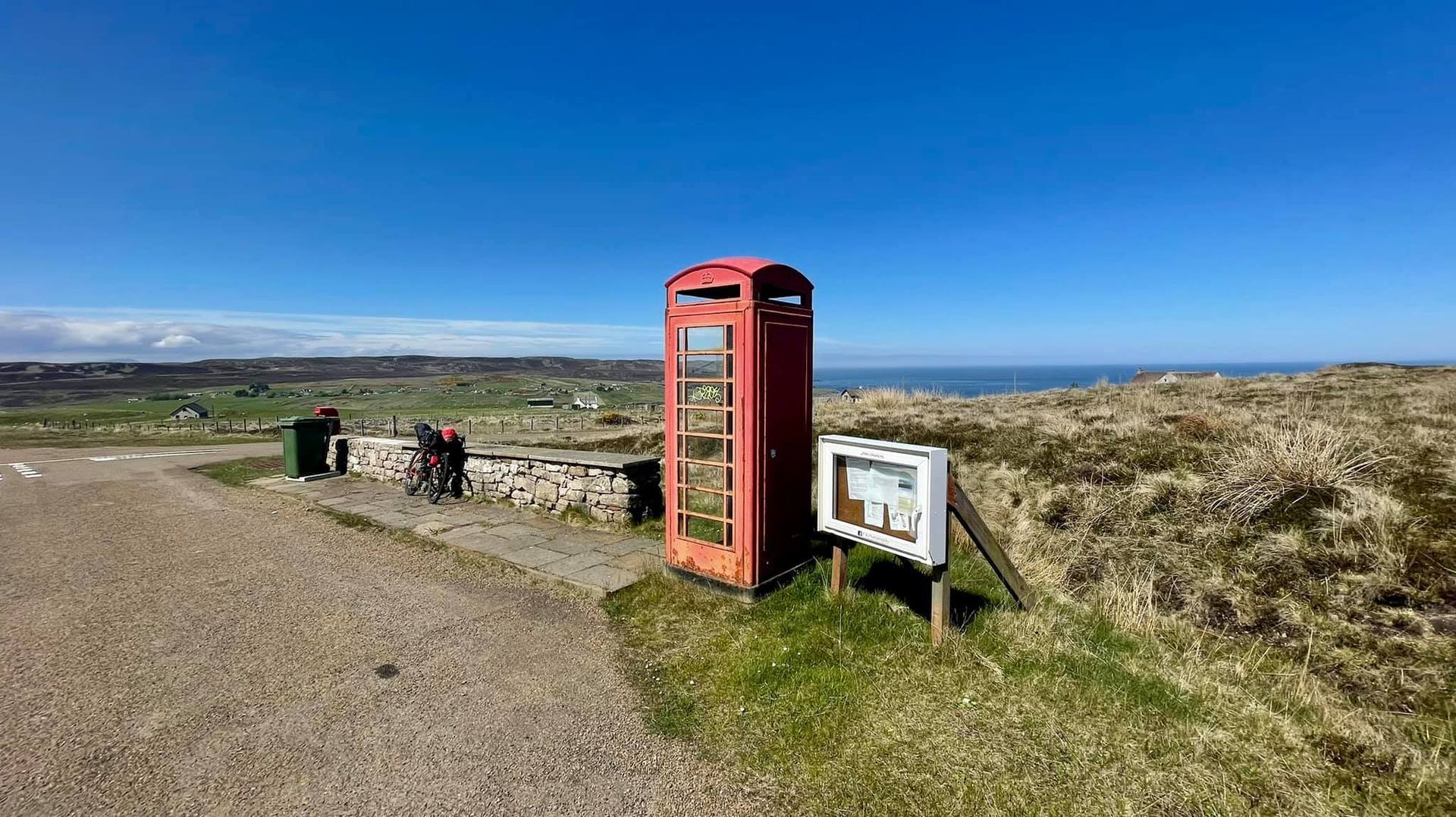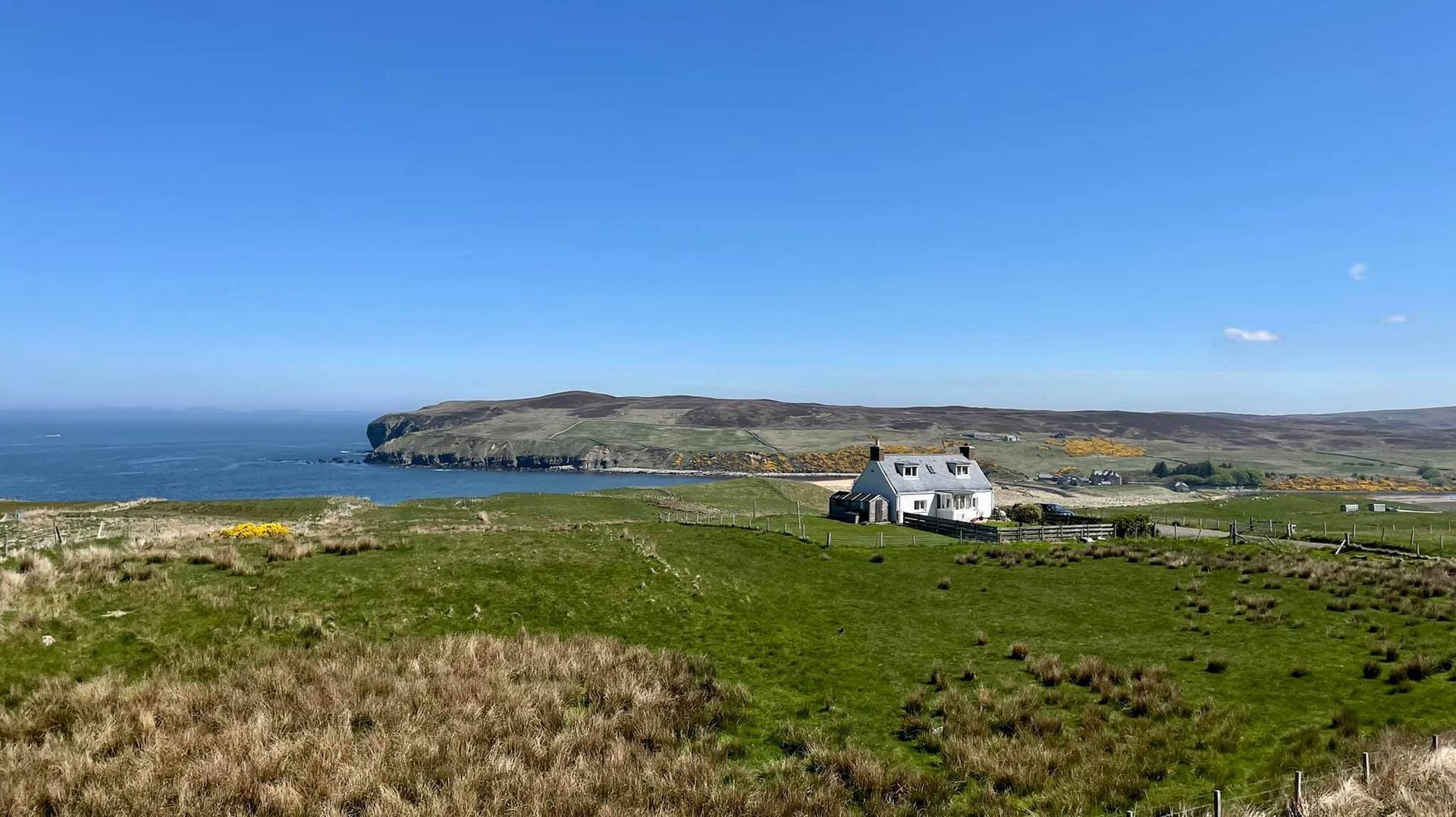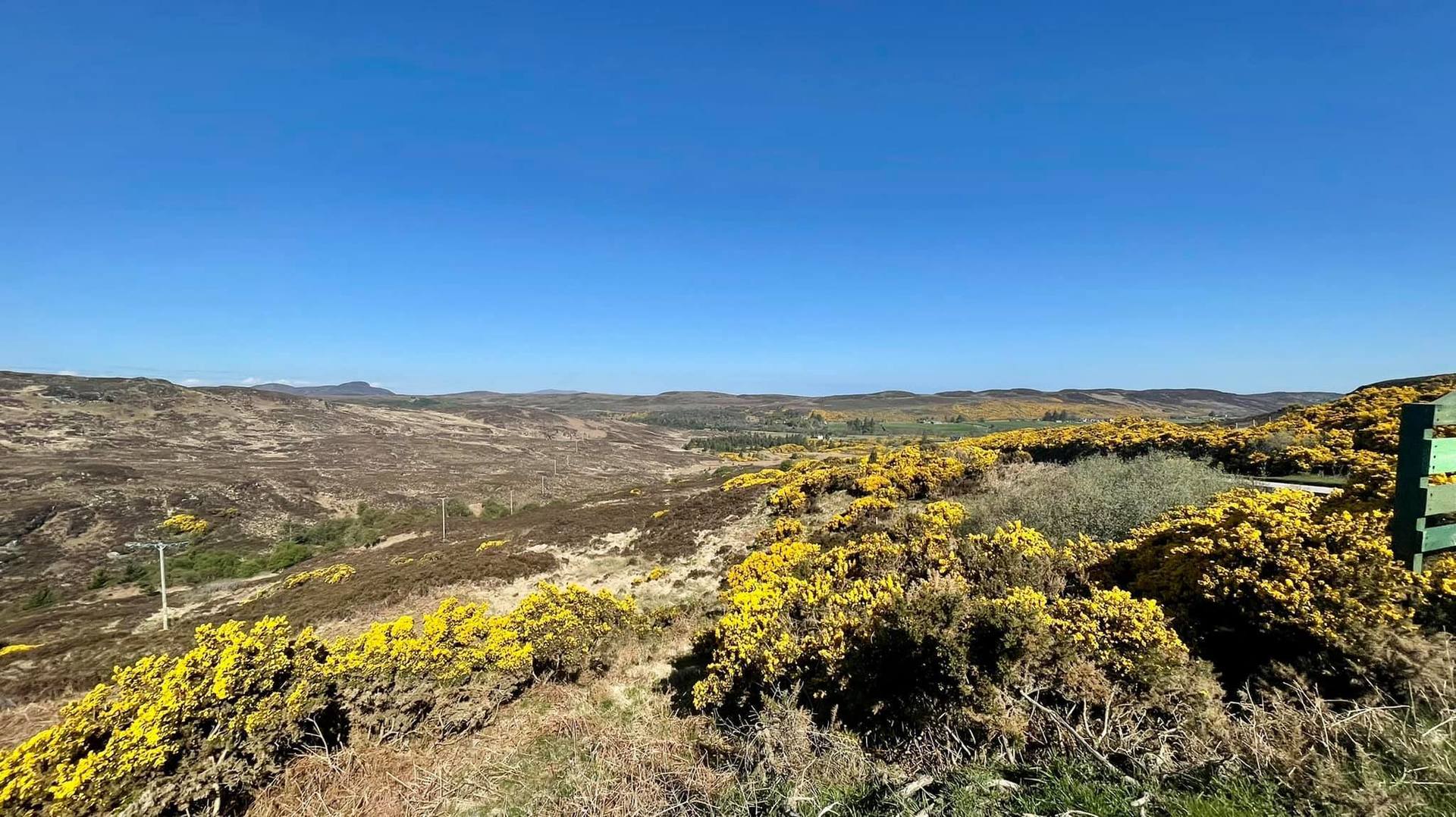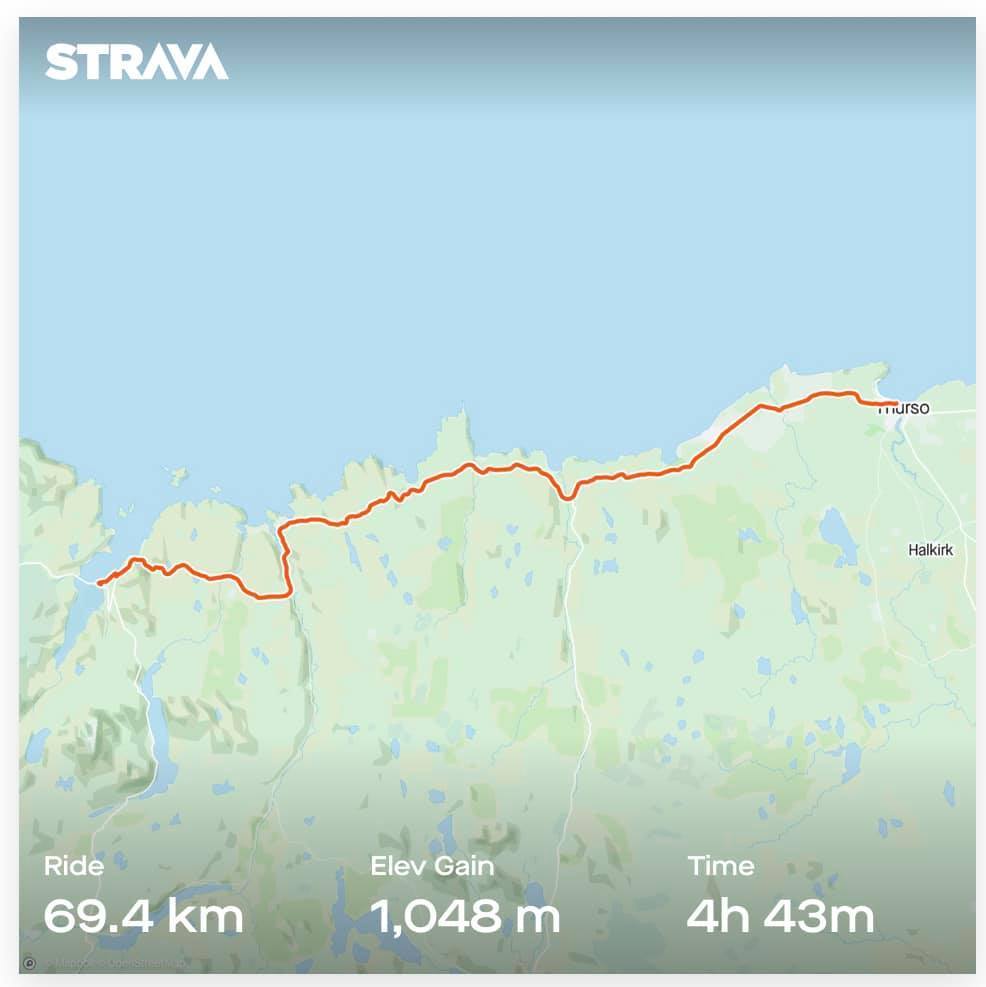 DAY 8
Sunday 30th May 2021.
Michal is in Dunbeath. It's a village in south-east Caithness, Scotland on the A9 road. It sits astride the Dunbeath Water just before it enters the sea at Dunbeath Bay. Dunbeath has been home to people since at least the iron age, Dunbeath being called so possibly after a cheiftan 'beth' who owned the broch settlement. the name could also be translated from the gaelic 'ford of the birches'.
Here are some stunning photographs from day 8.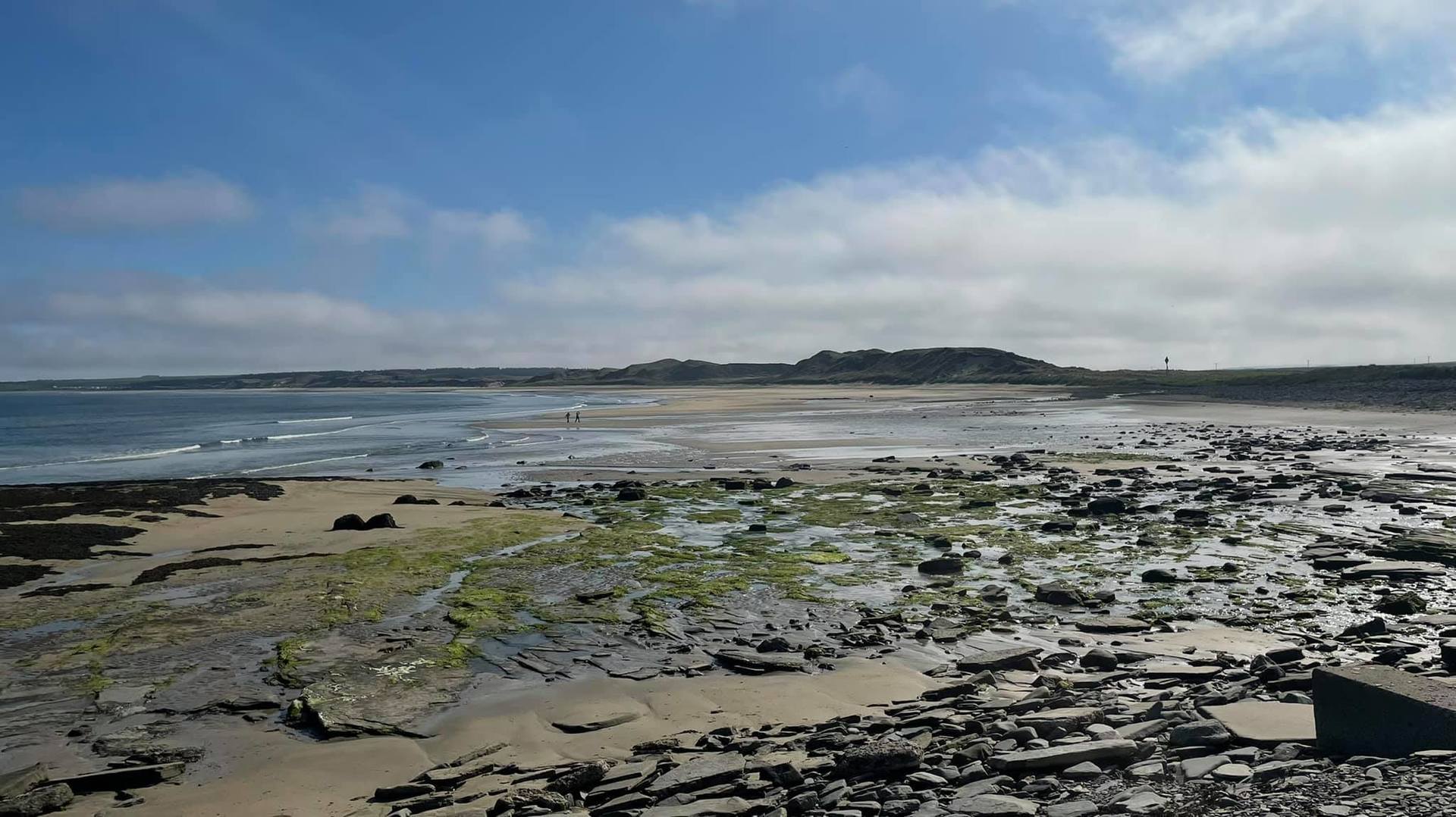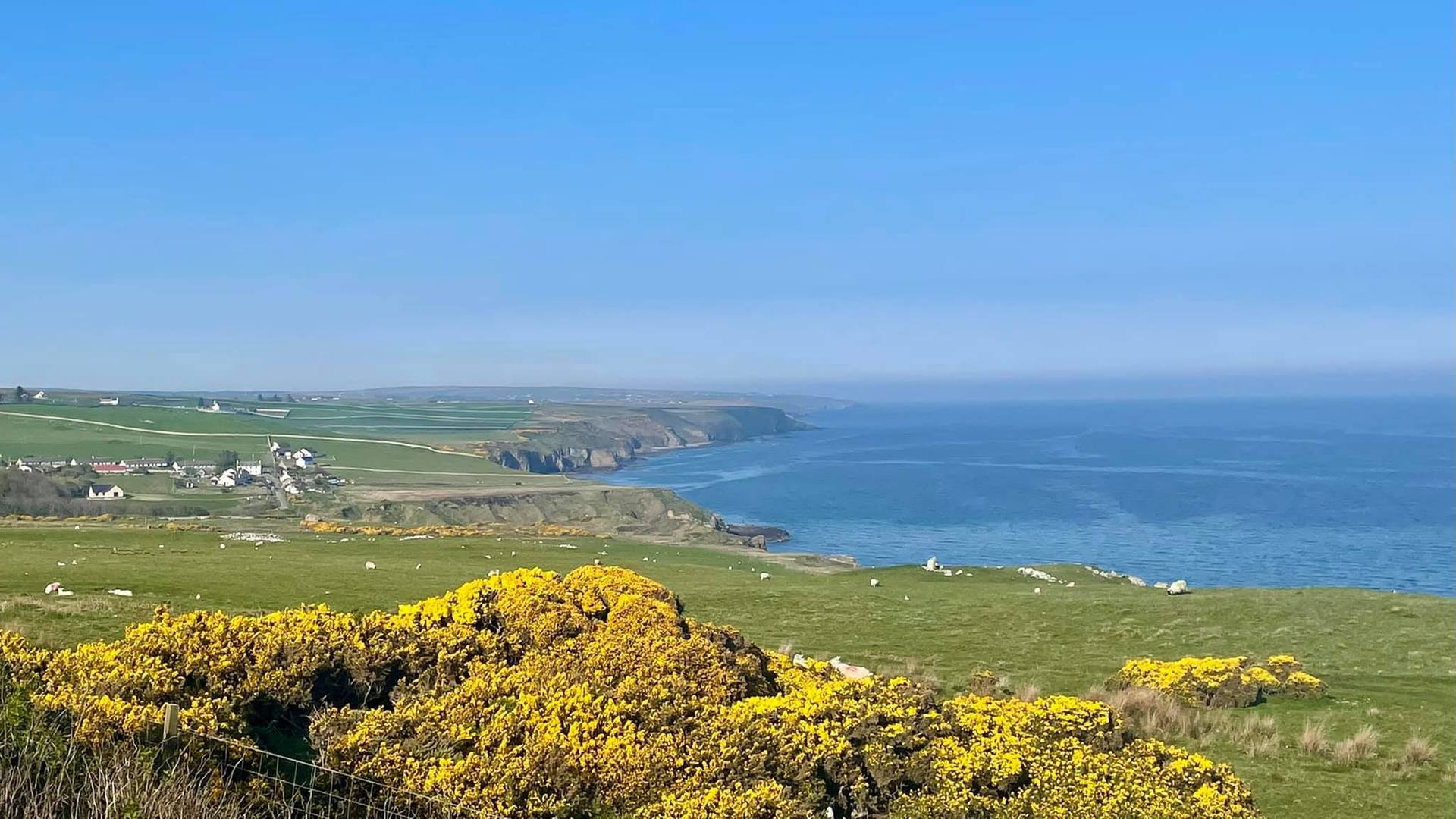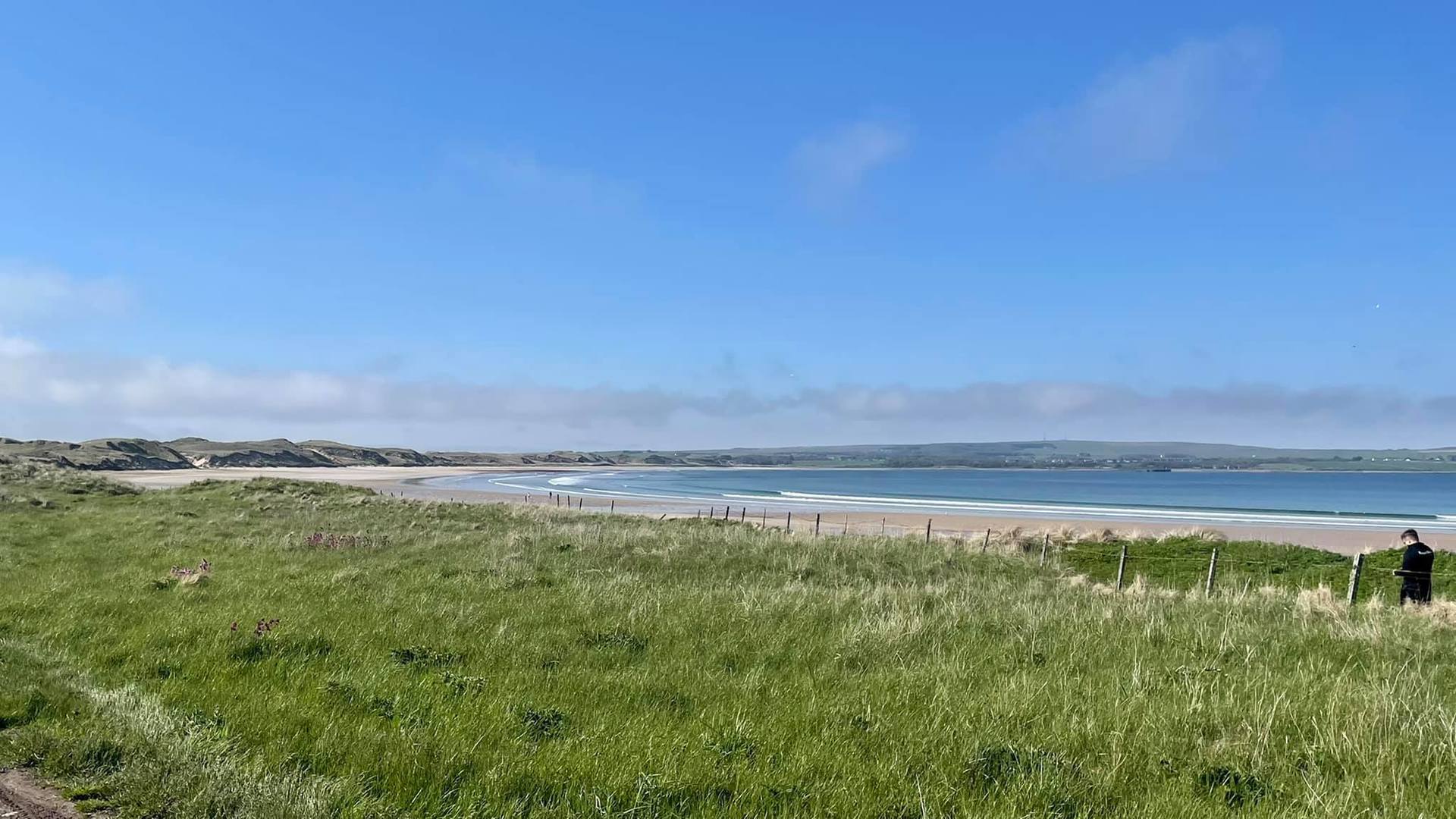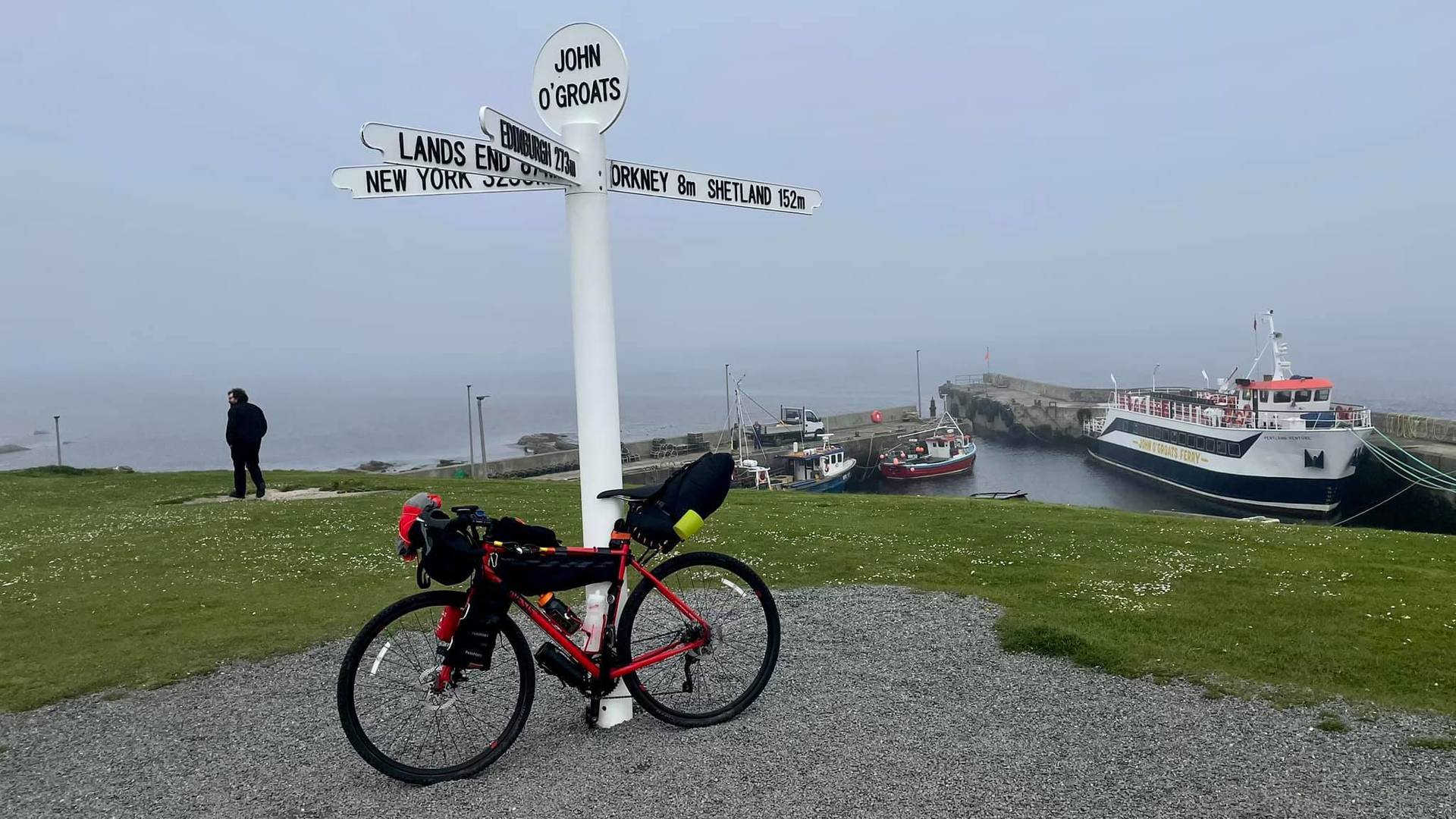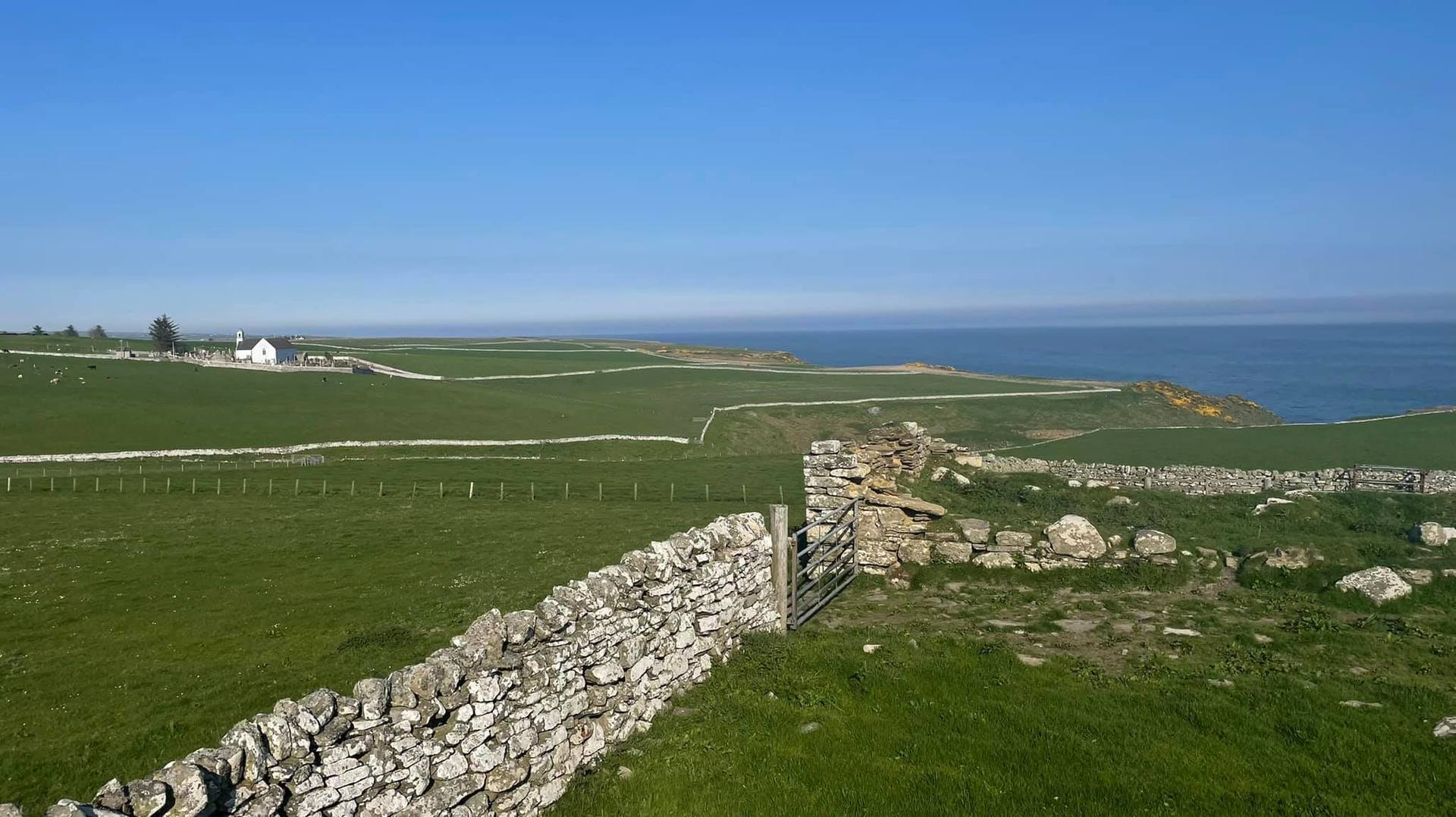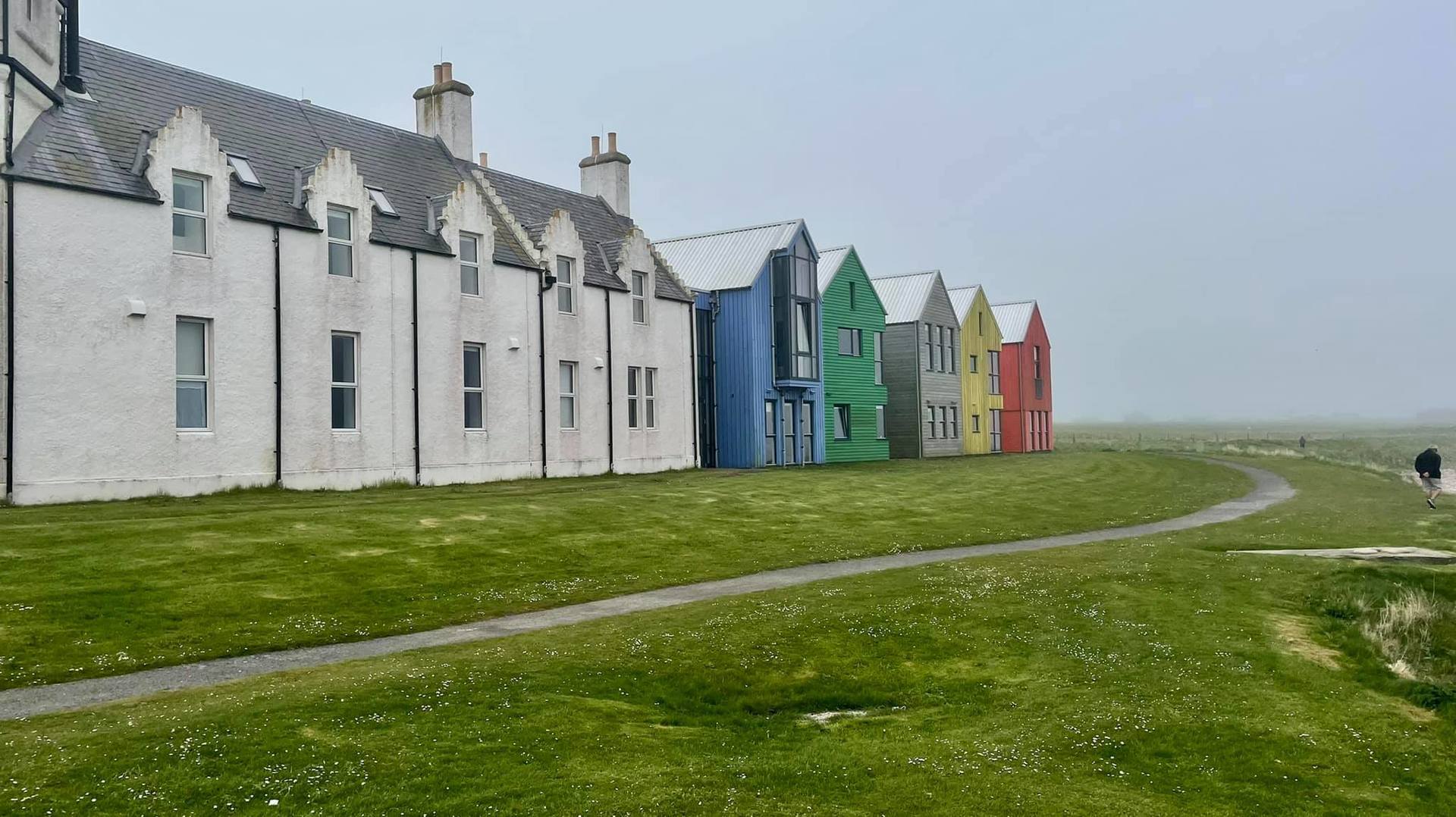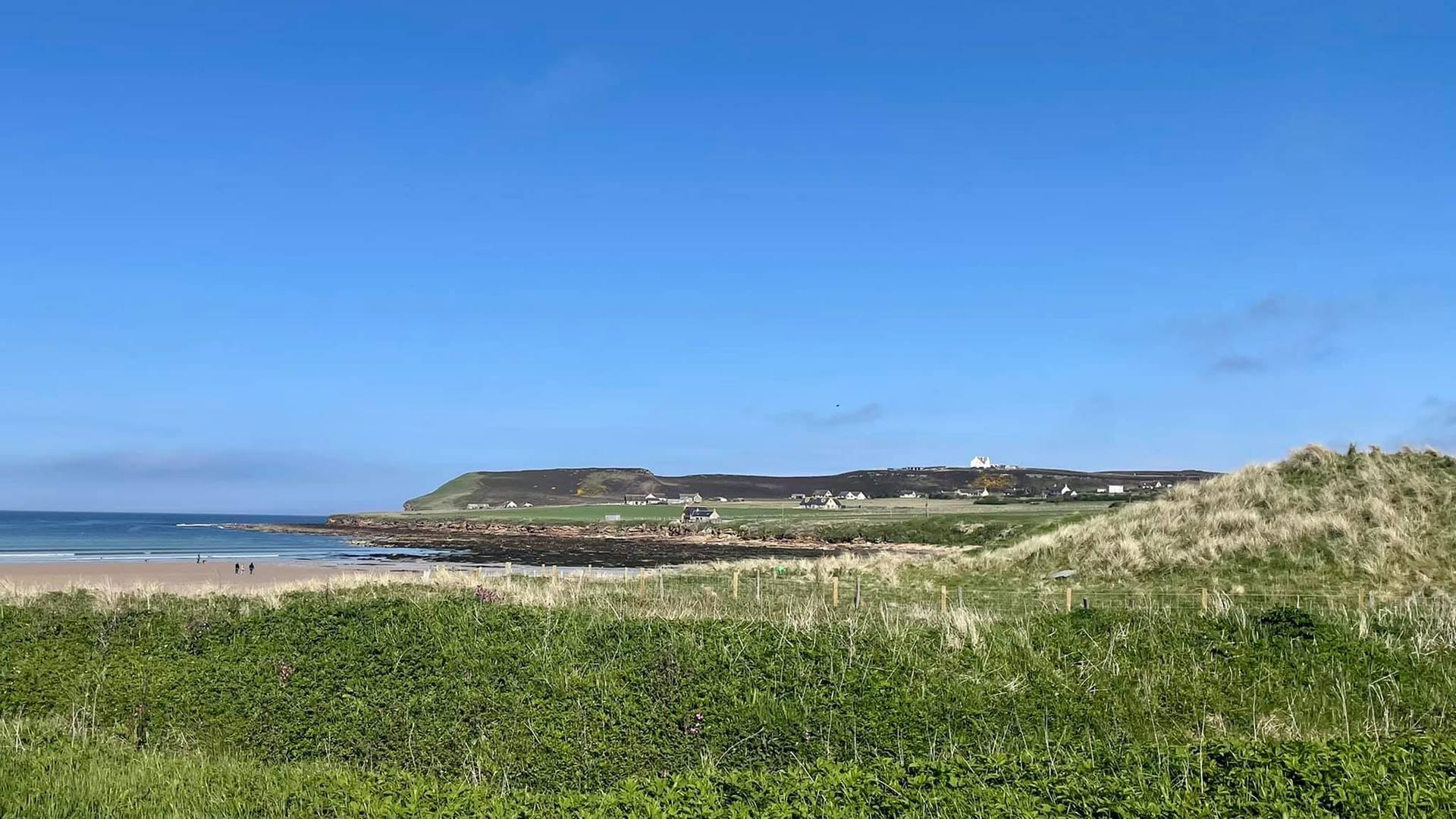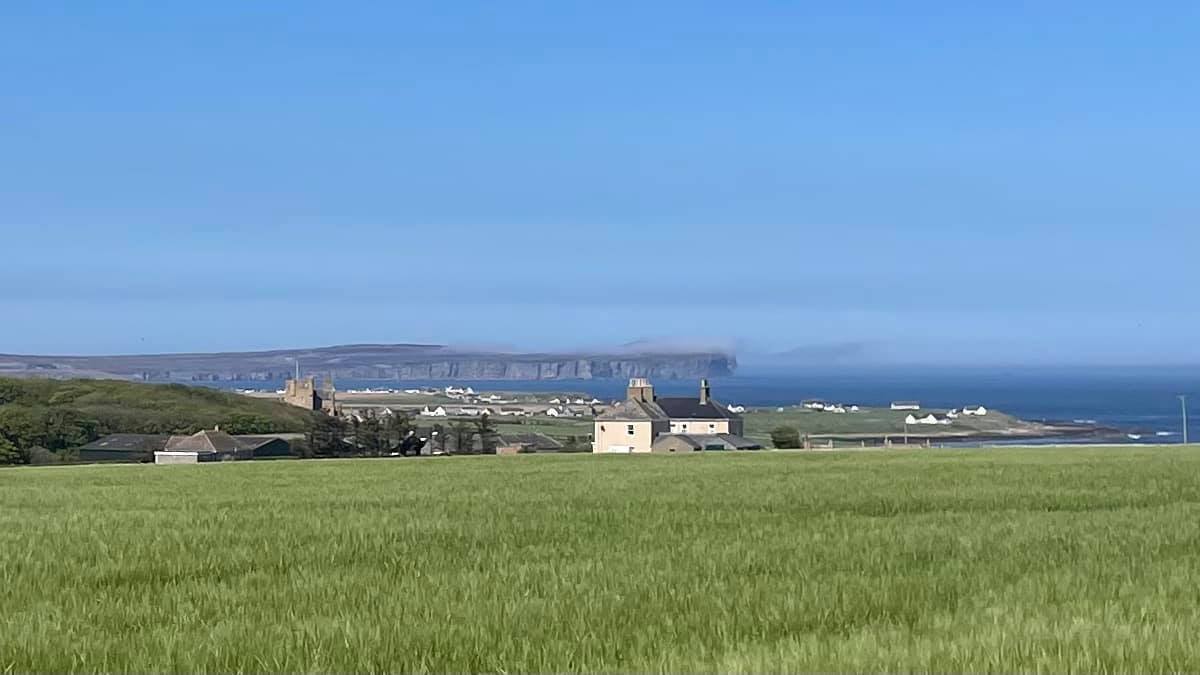 DAY 9
Monday 31st May 2021
Michal is in Dornoch. It's a town, seaside resort, parish, and former royal burgh in the county of Sutherland in the Highlands of Scotland. It lies on the north shore of the Dornoch Firth, near to where it opens into the Moray Firth to the east.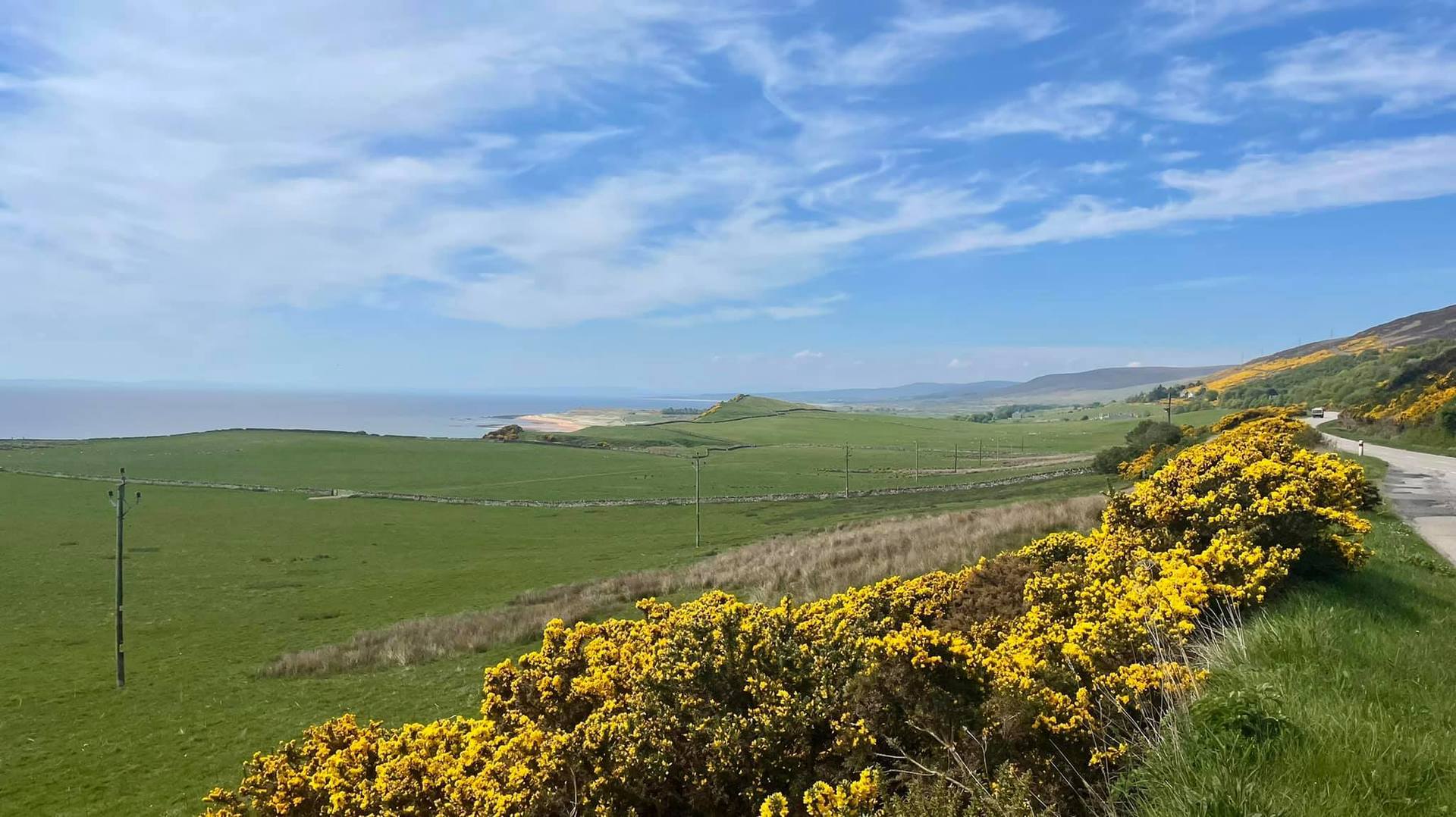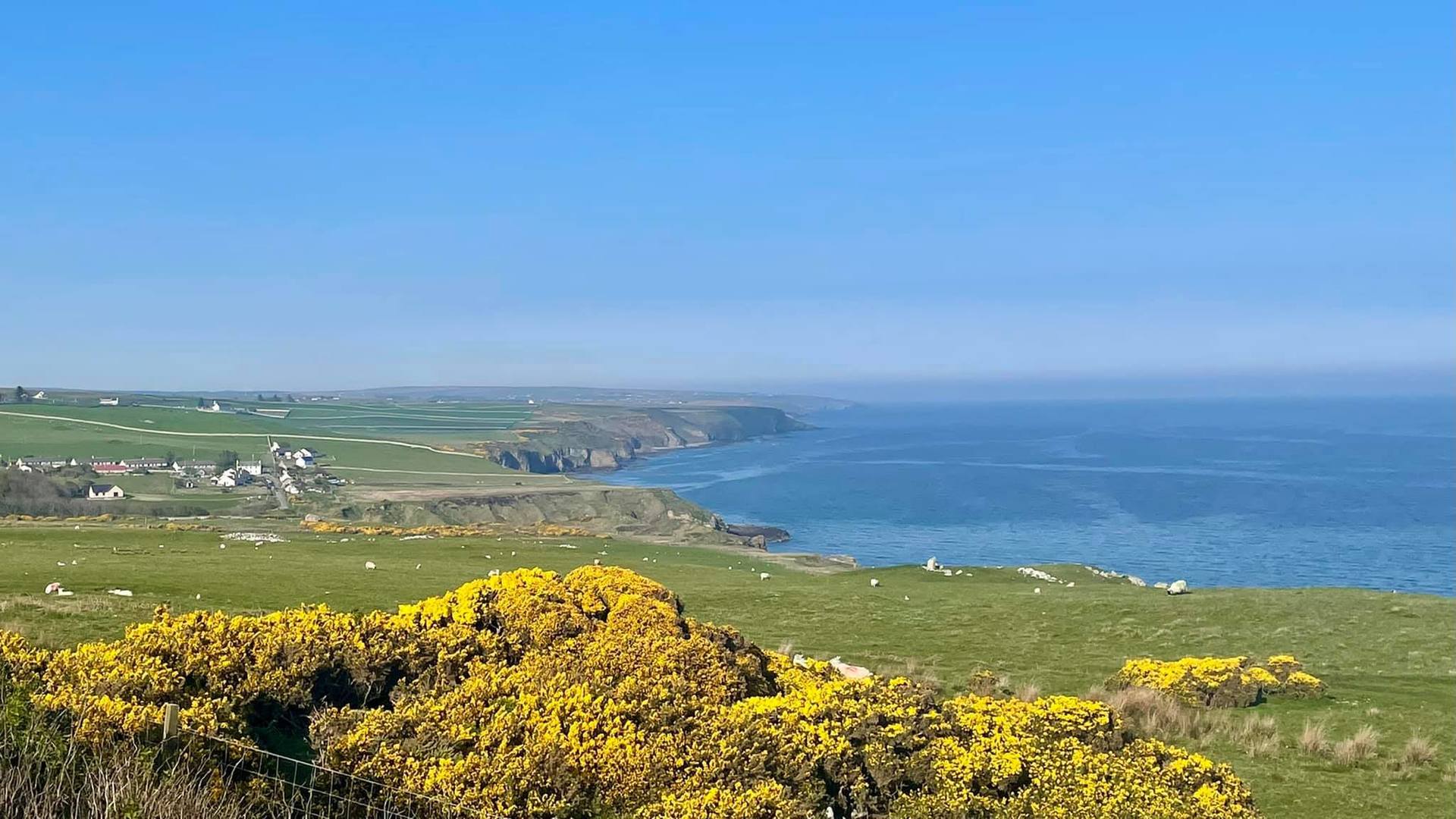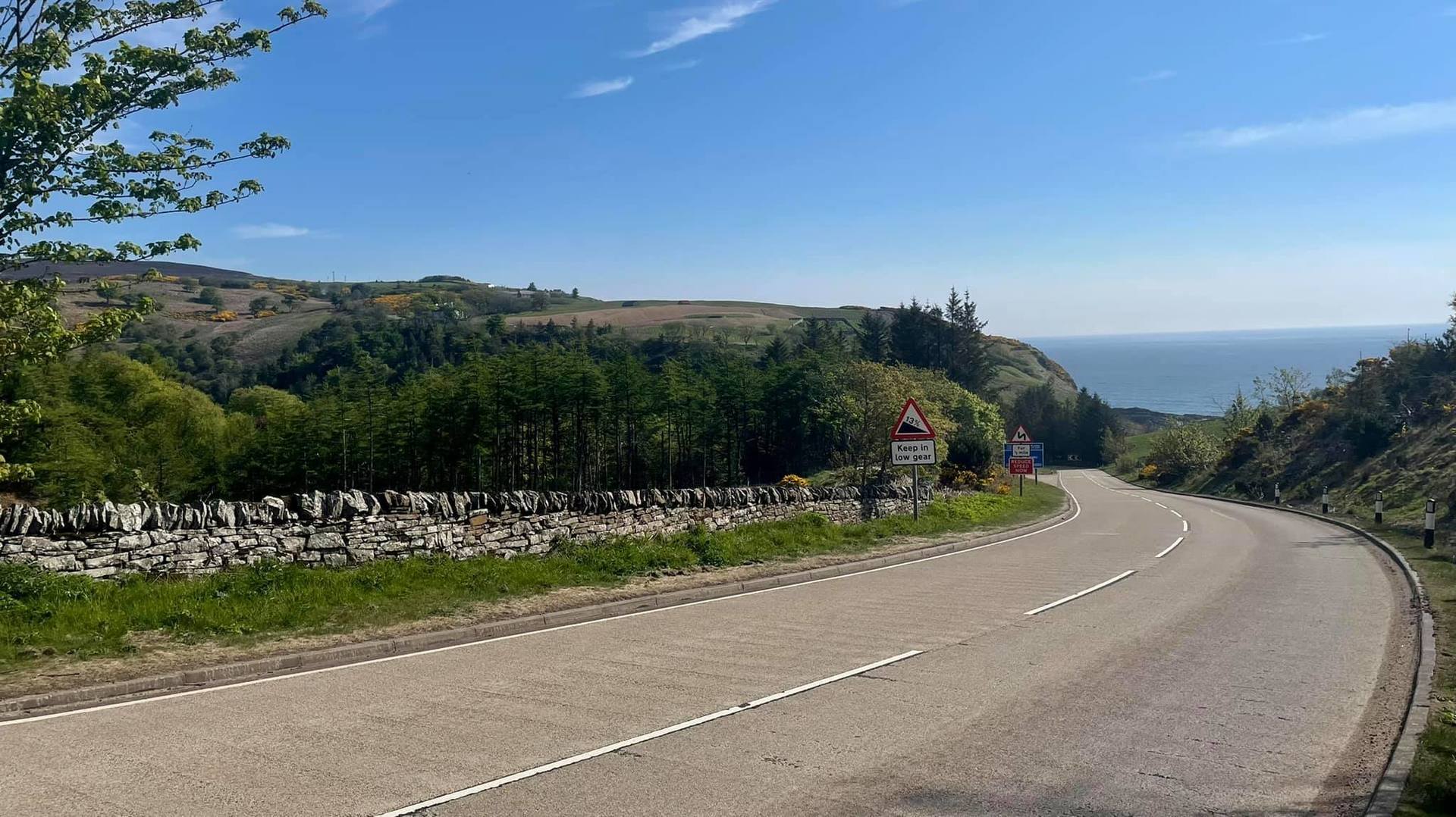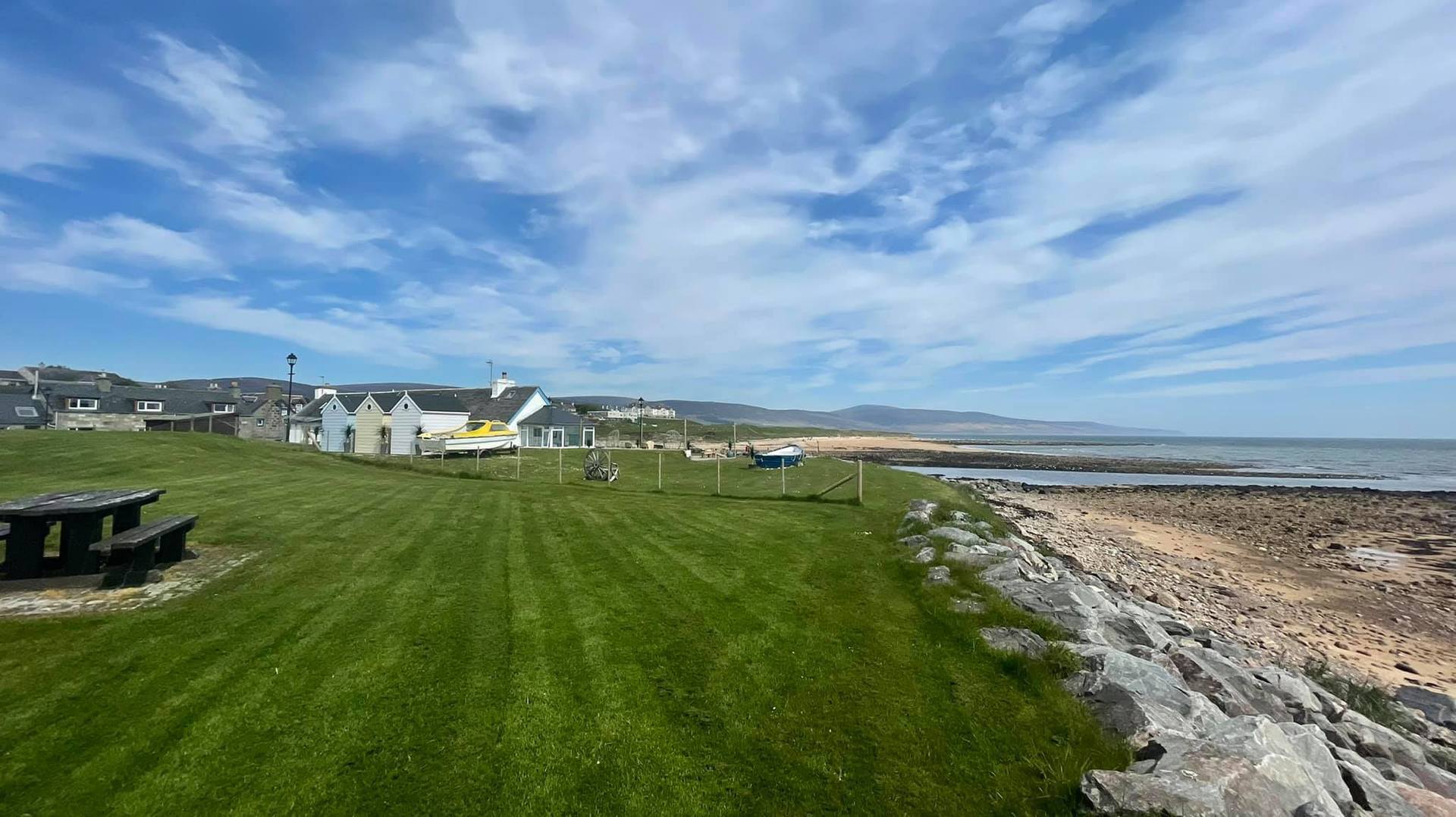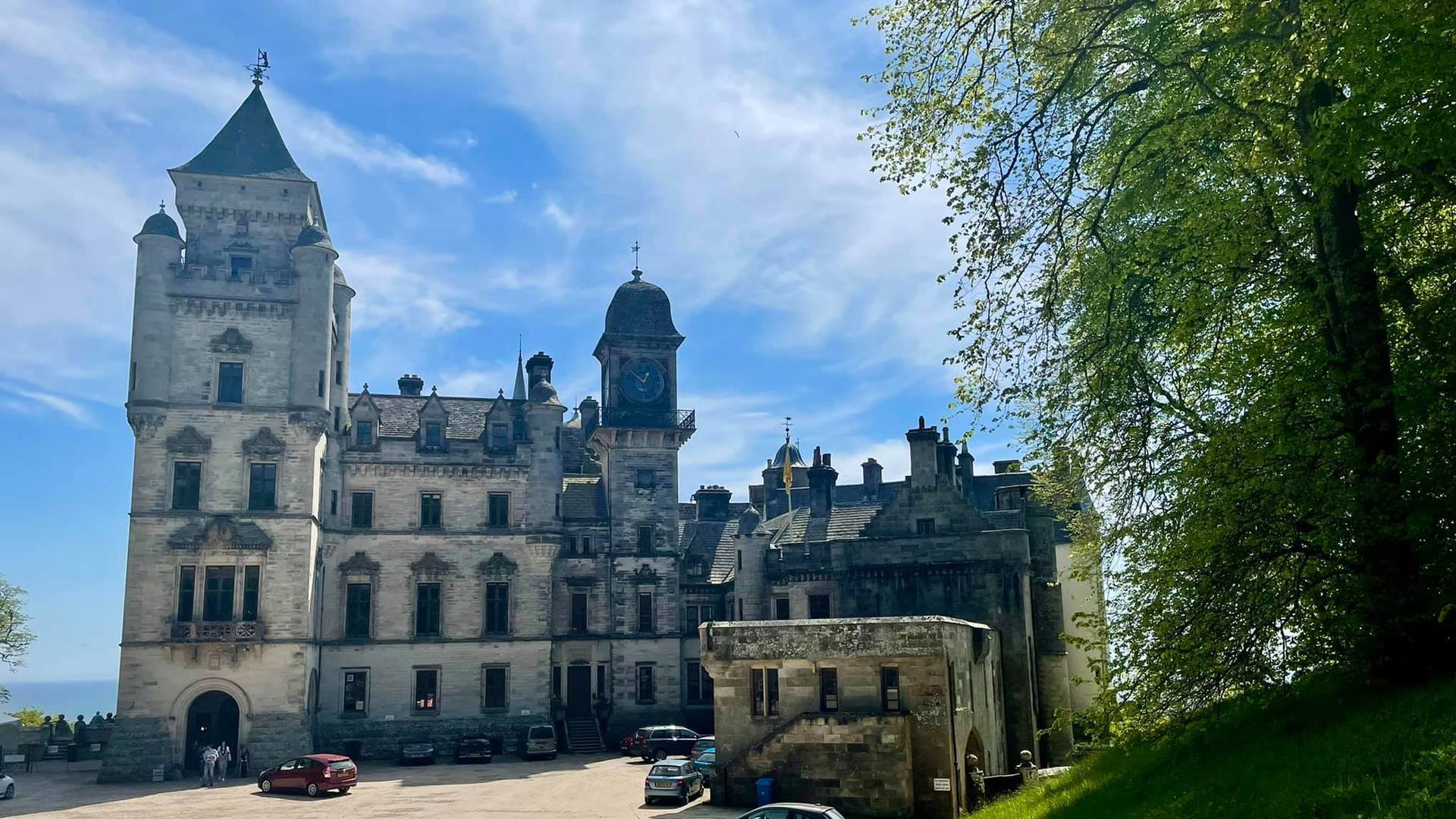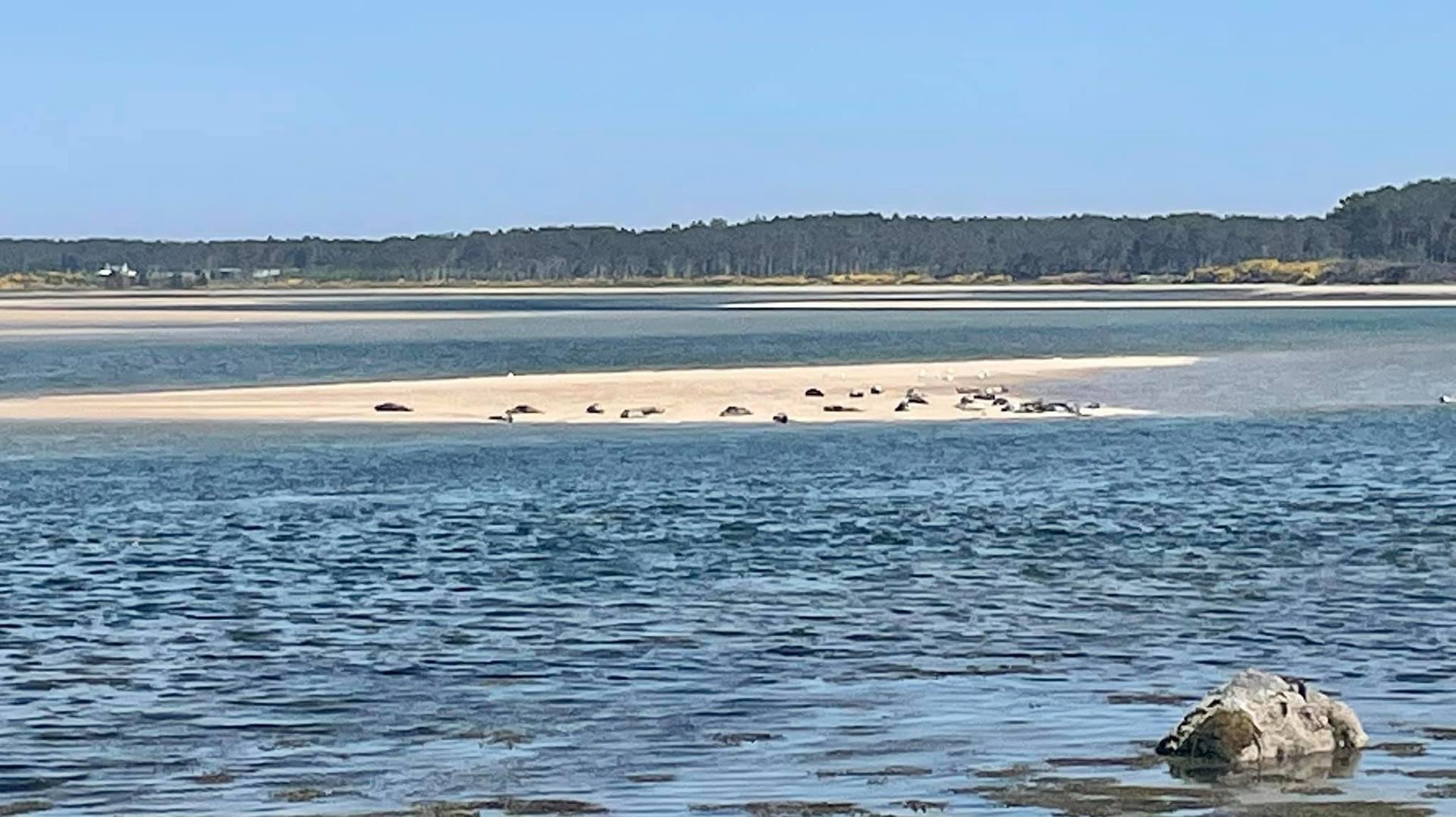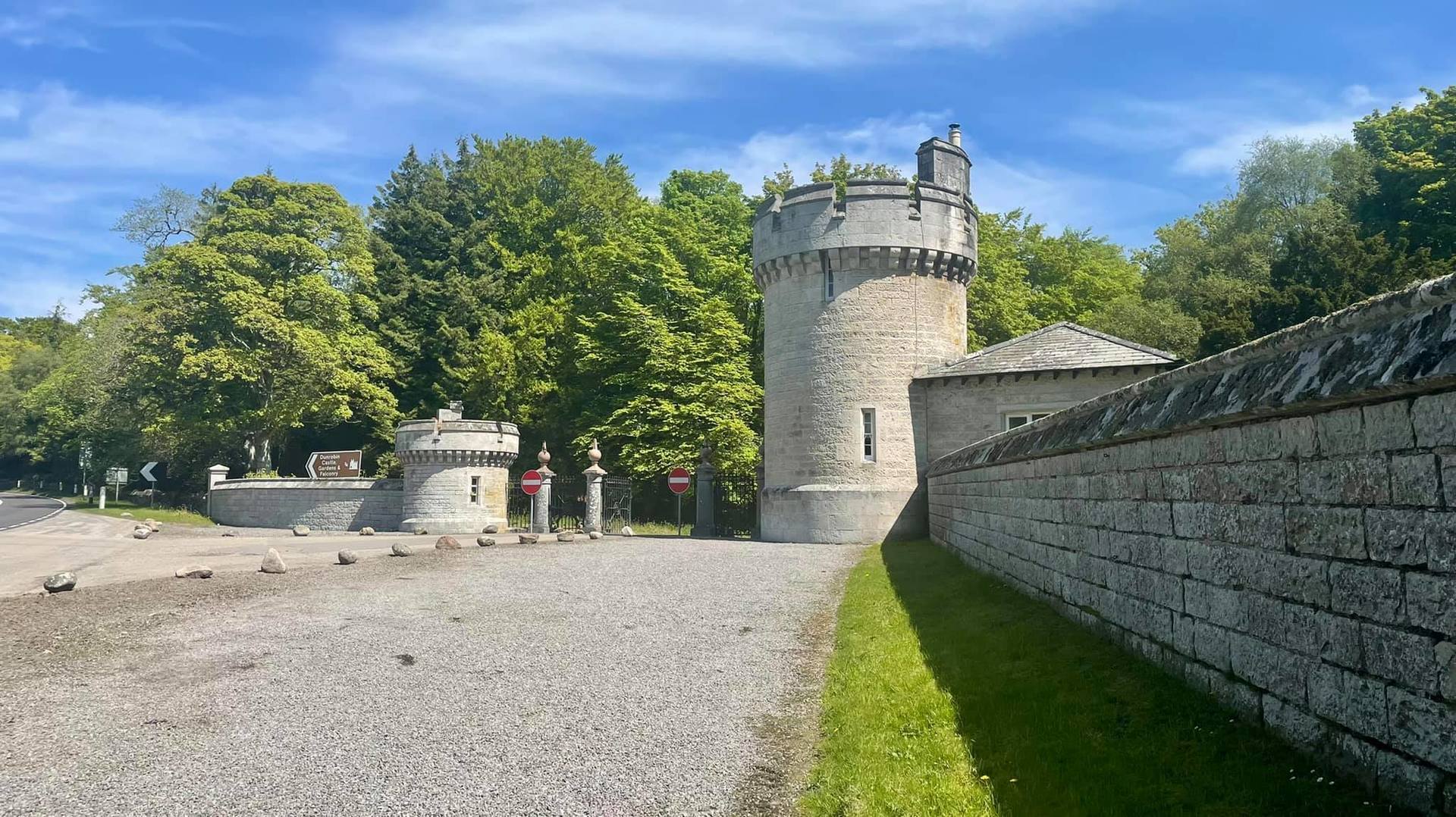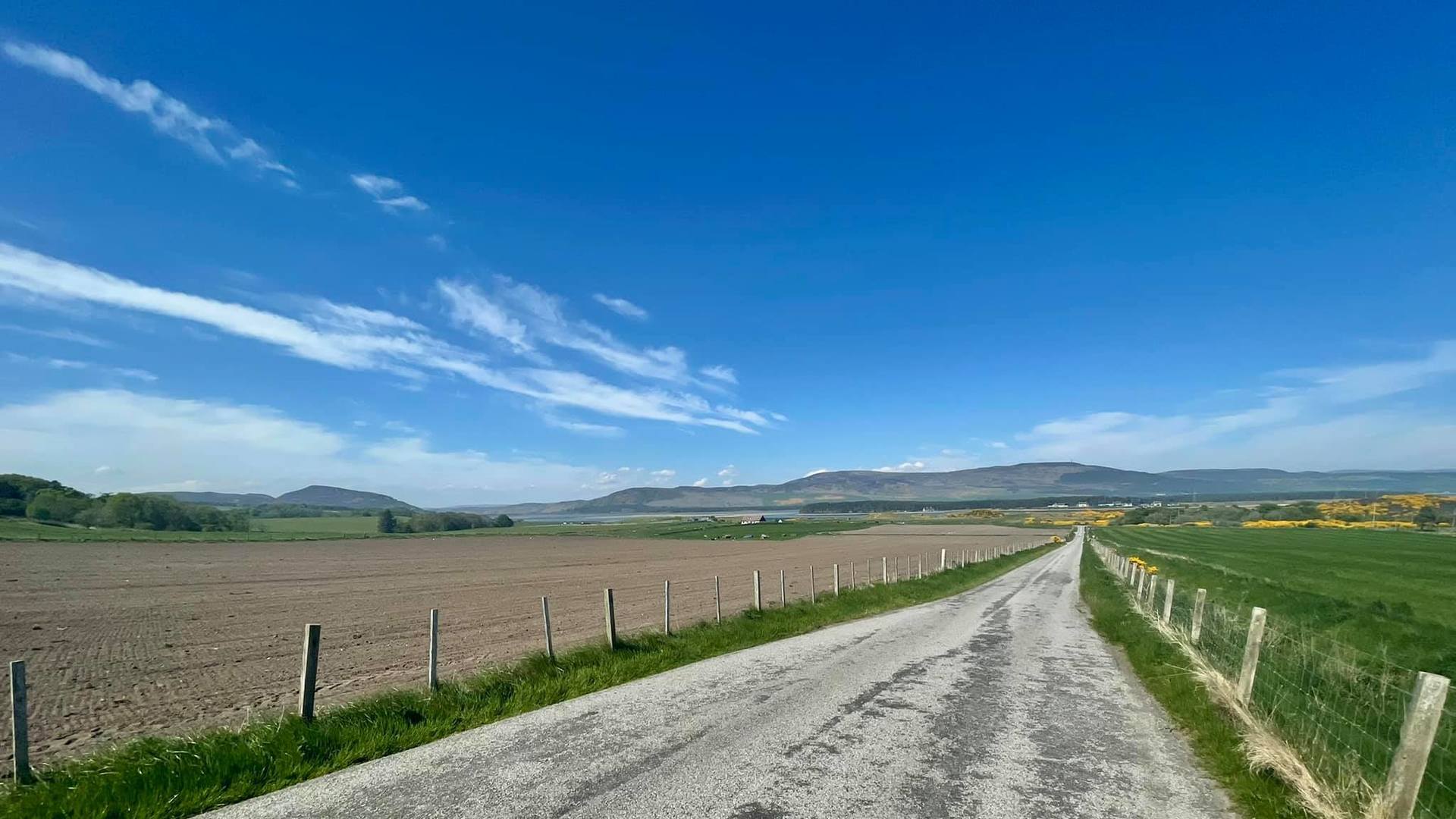 Day 10 -Tuesday 1st June 2021 Finishing the challenge
Congratulations to Michal! He finished his challenge!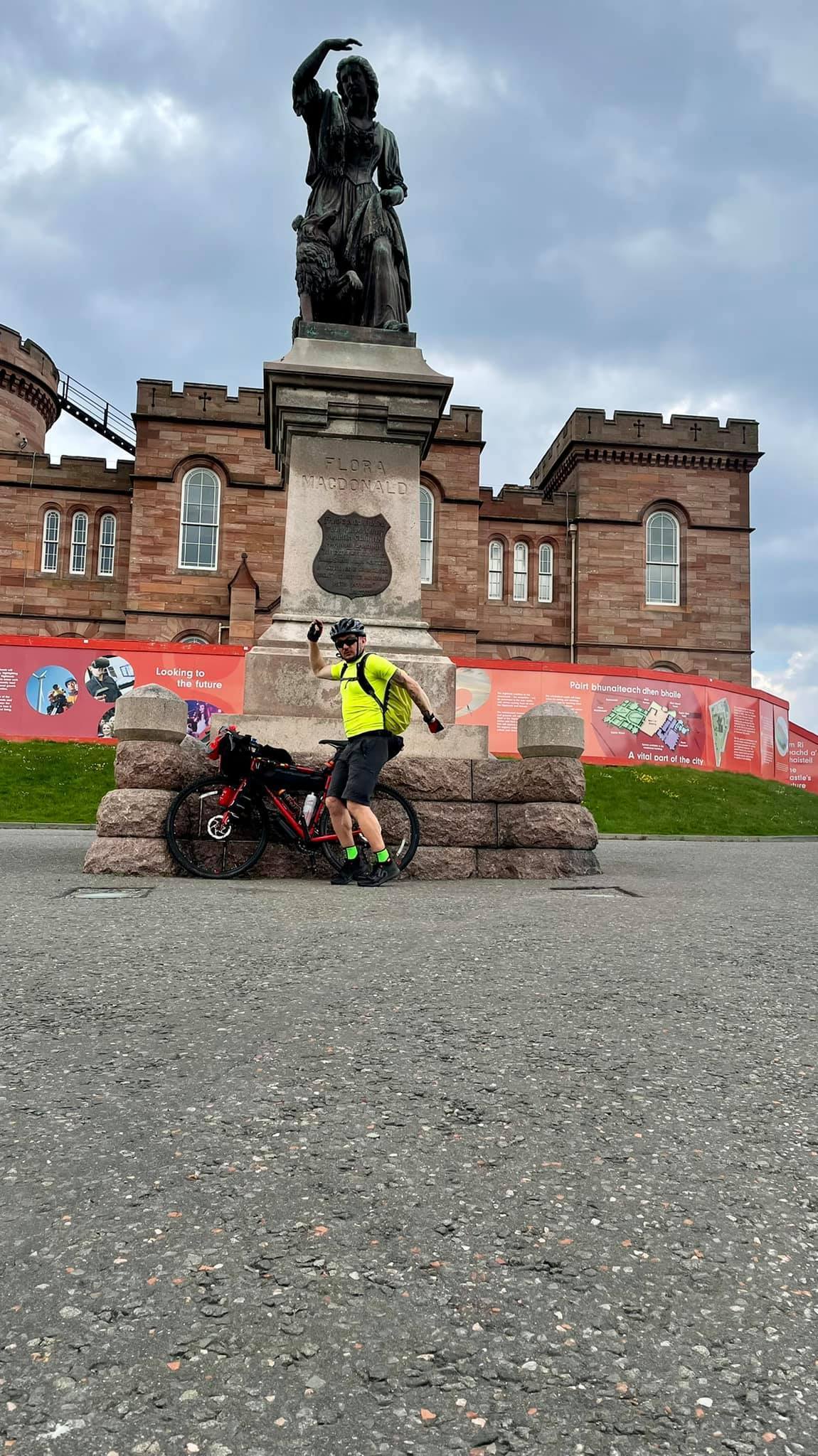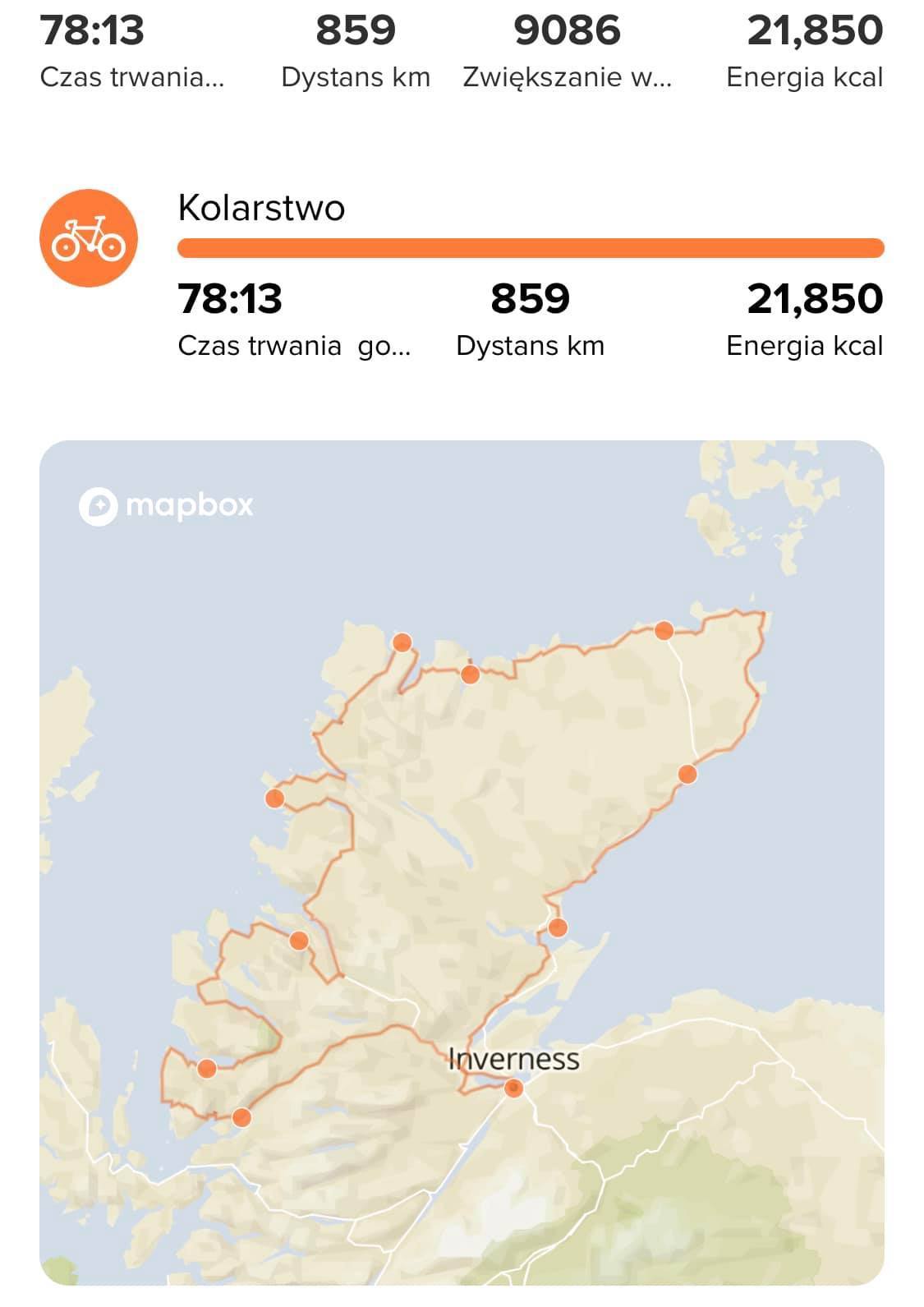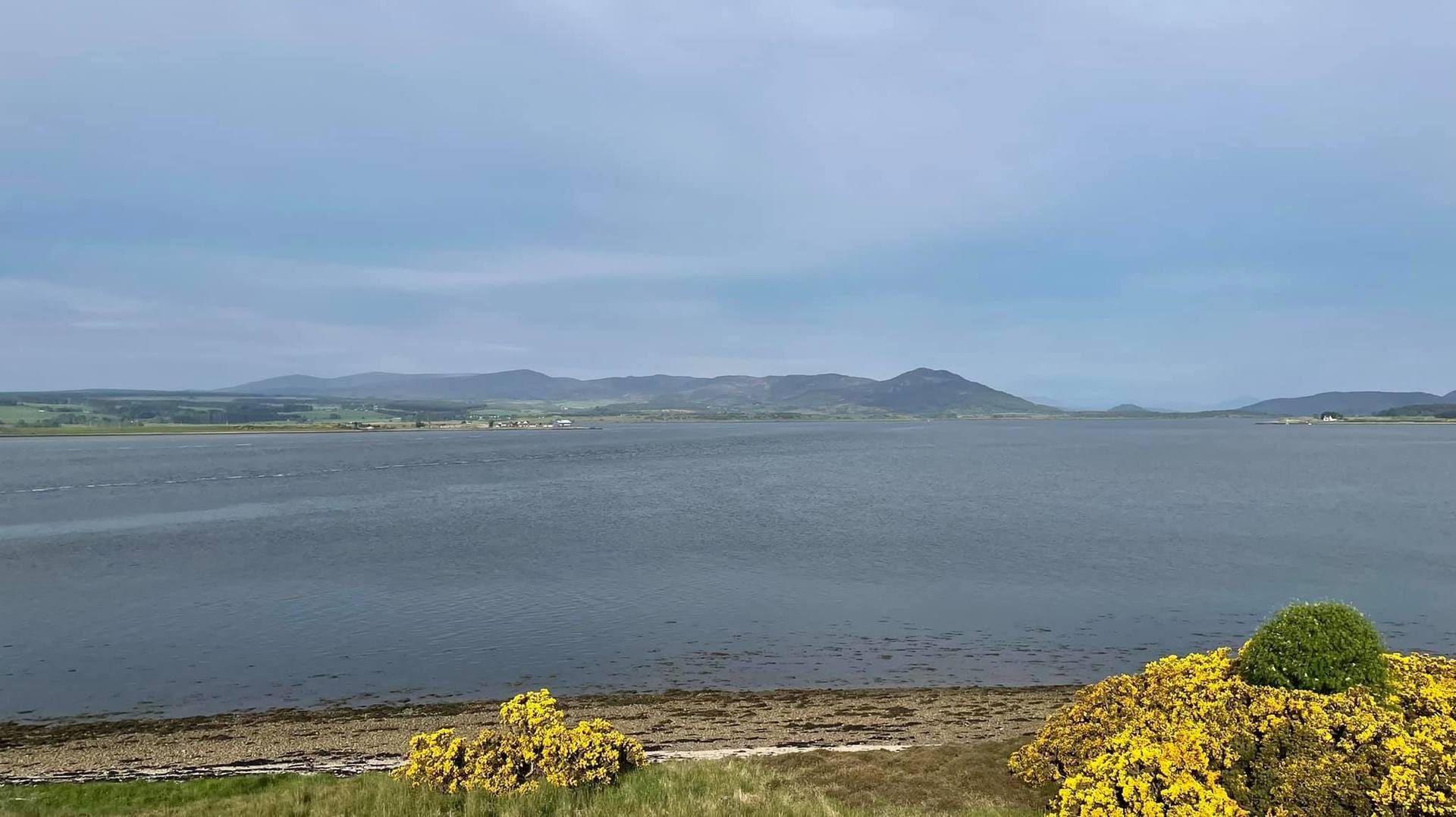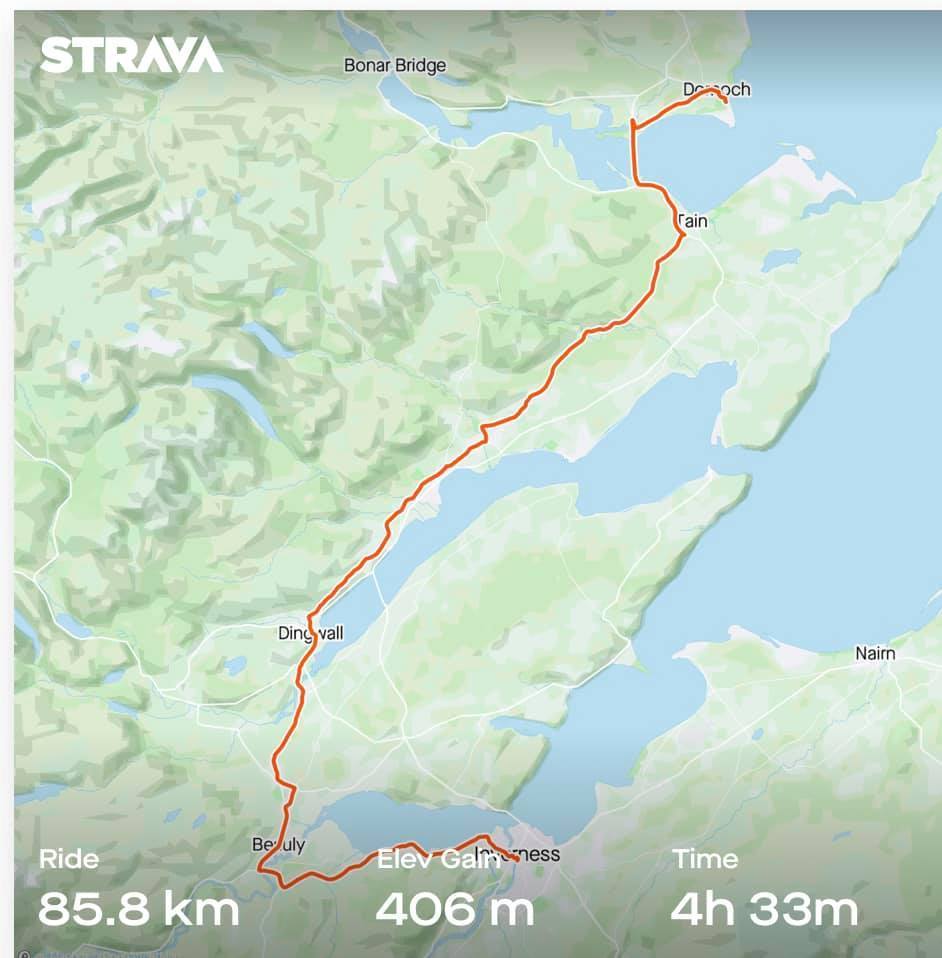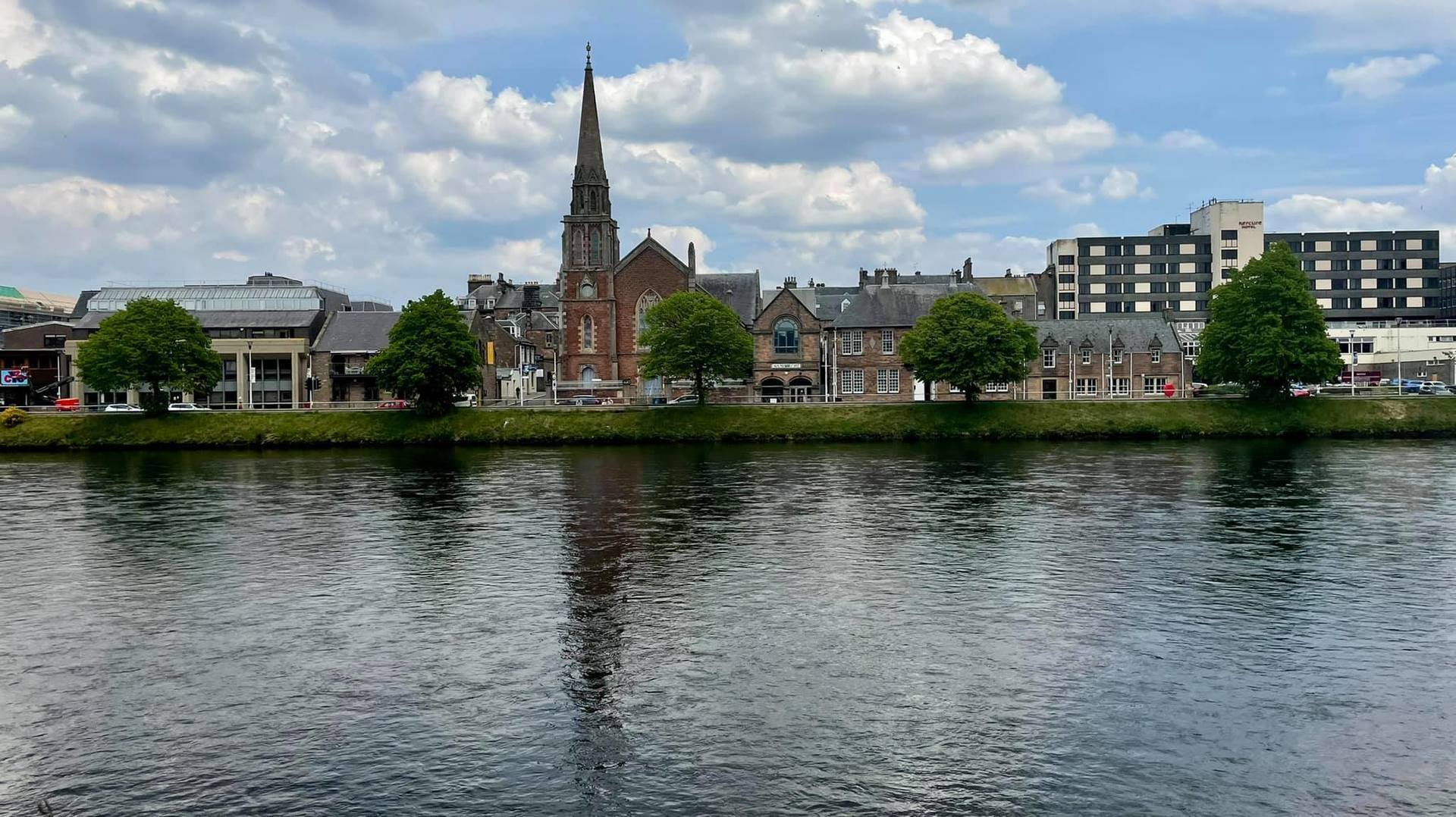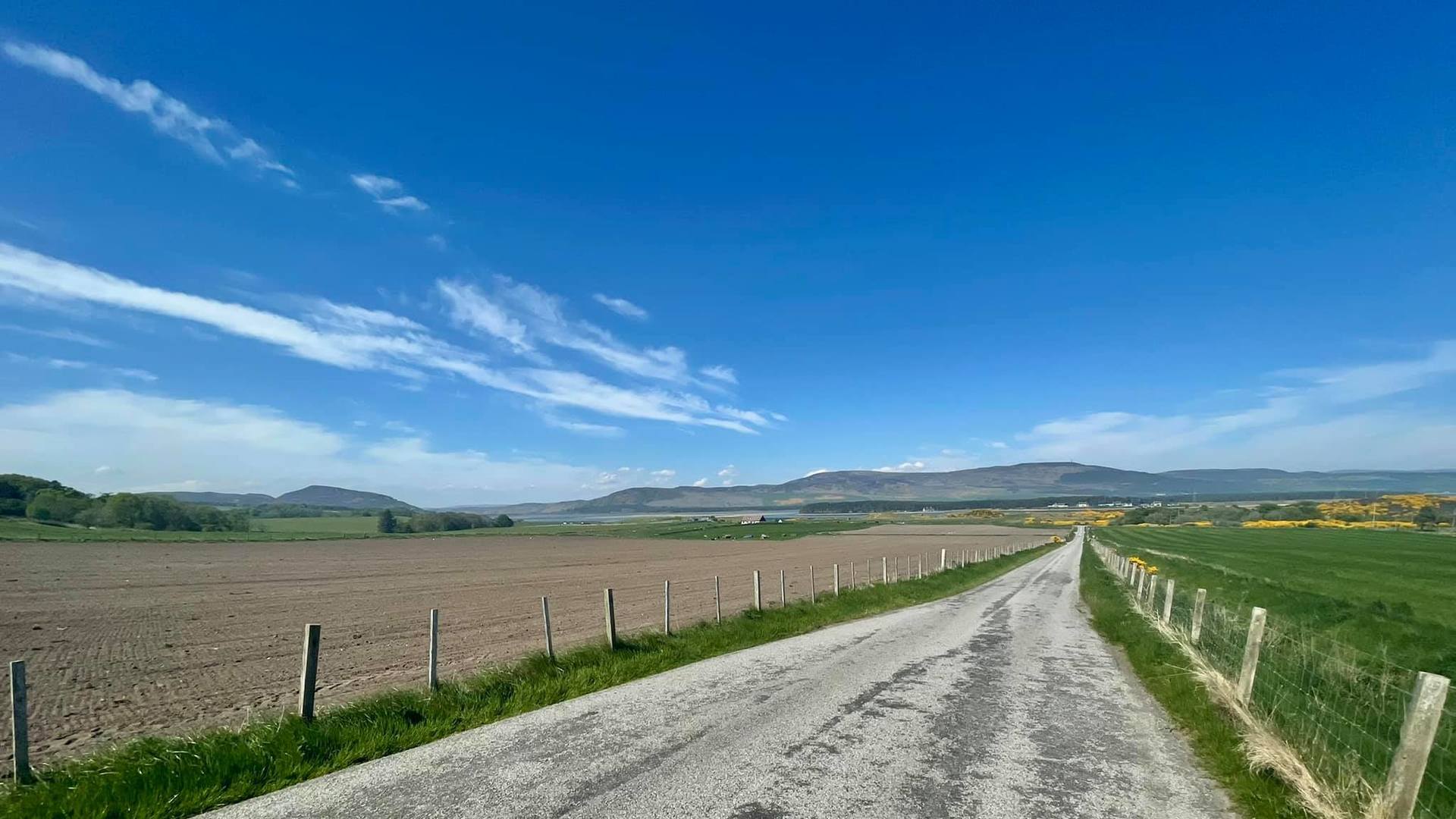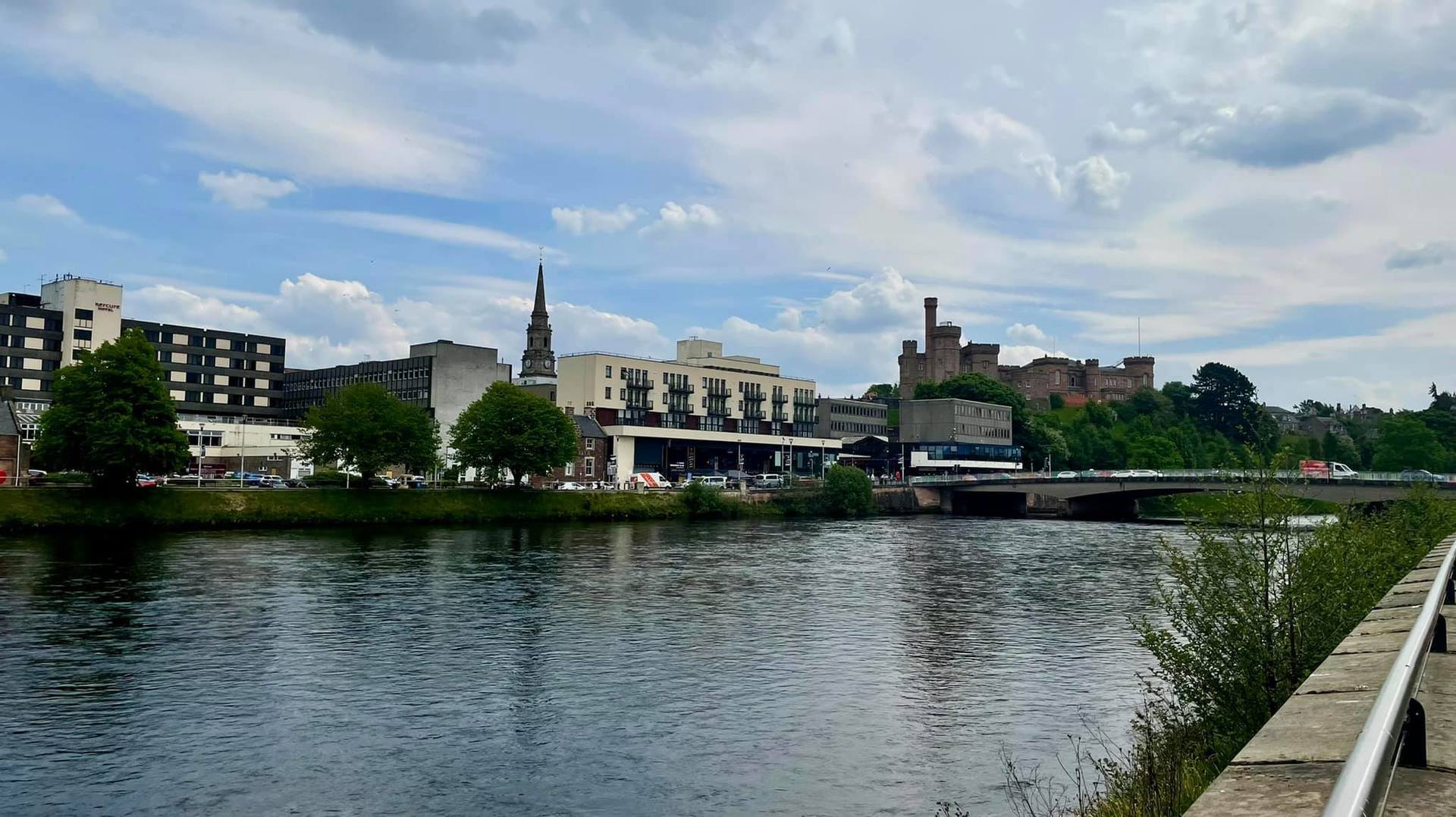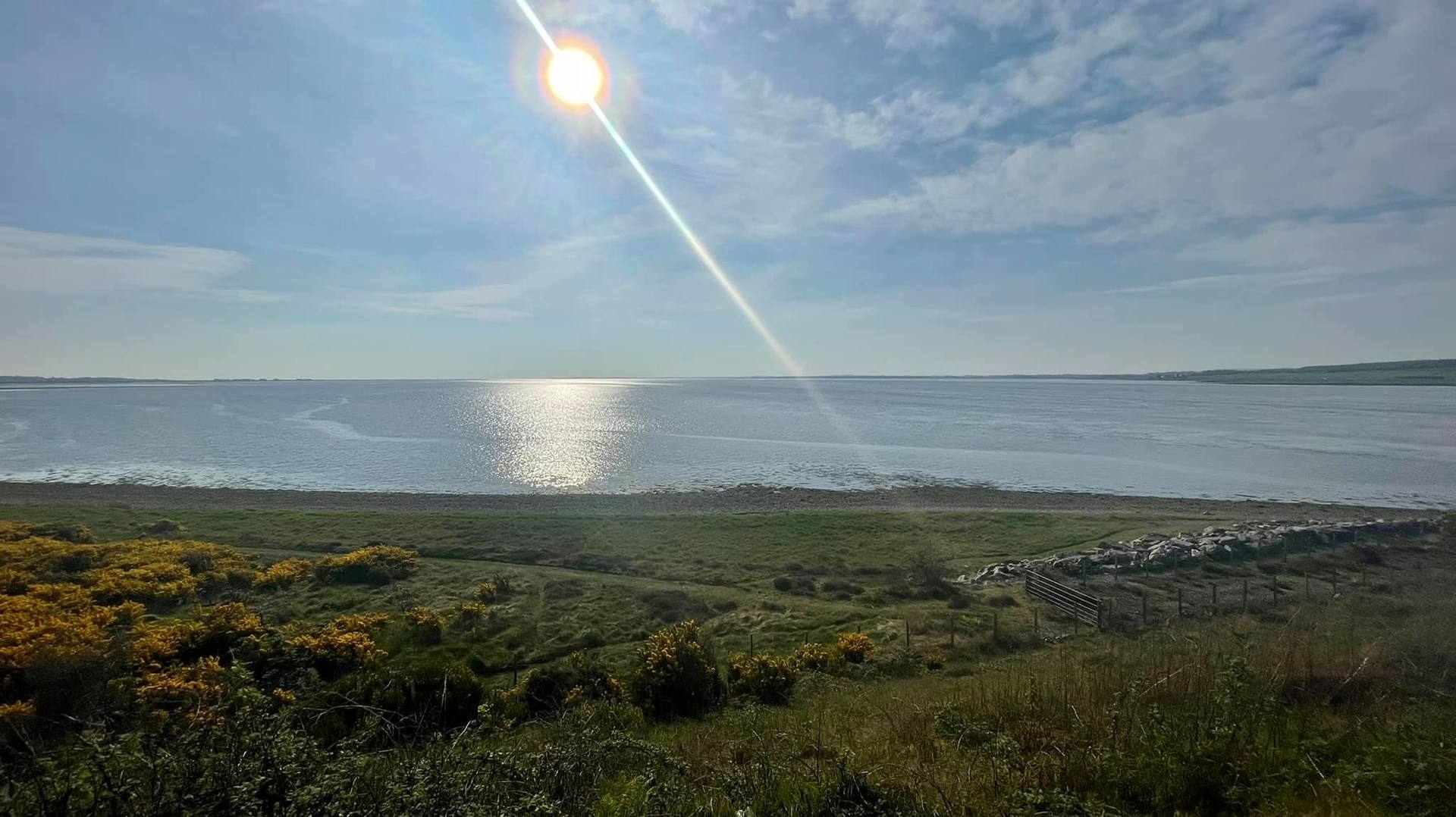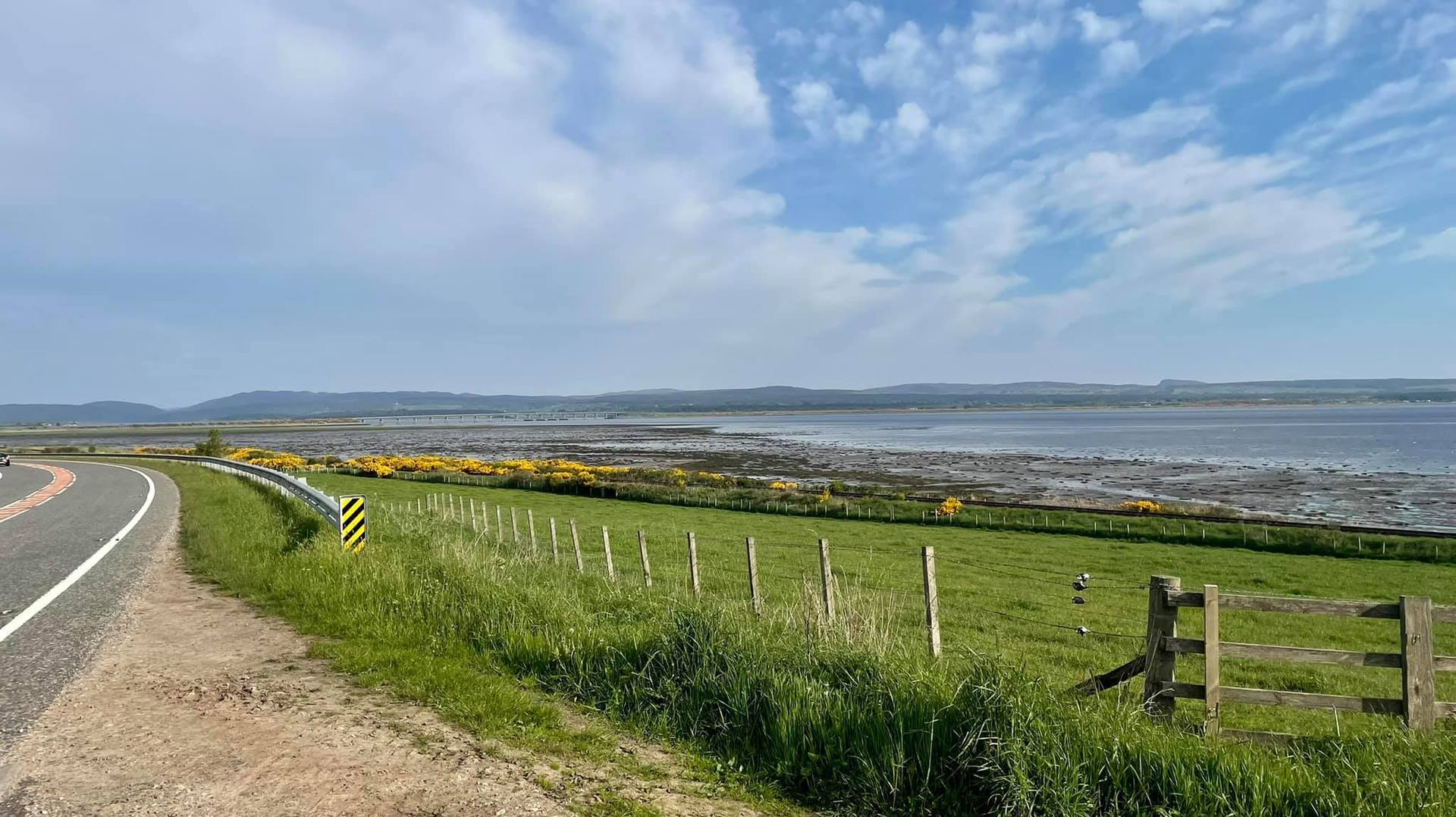 Please read Michal's full story at https://uk.virginmoneygiving.com/MichalPiecyk

If you would like to donate please click on this link.
Share this: